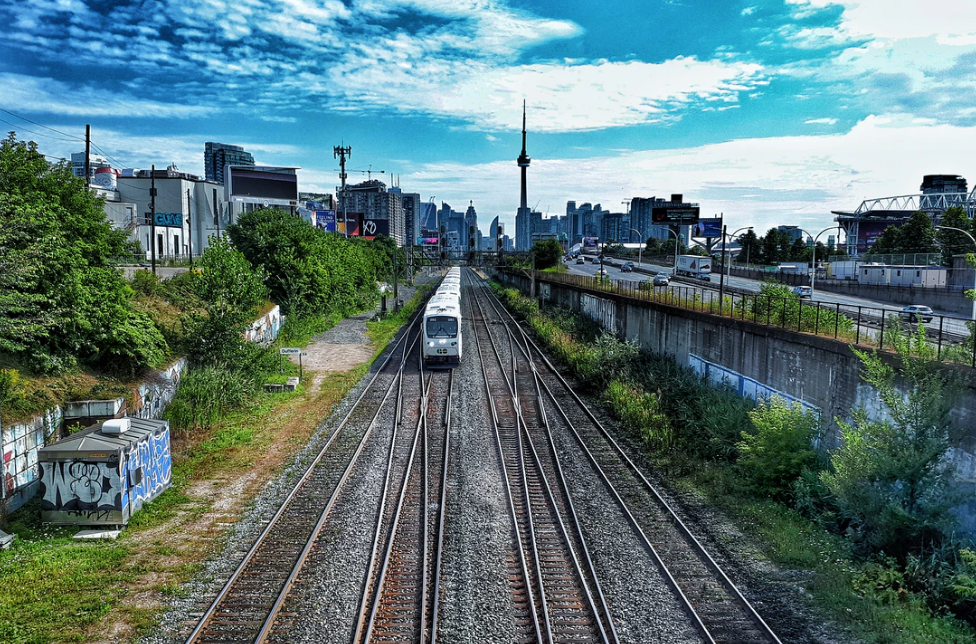 To the commuters of the University of Toronto, we understand the things you have to deal with! Whether your method involves taking a bus, then a train, then another bus. Or driving and then transferring to a bus. Or any arrangement of these elements in a similar accord… it's a shared struggle. The commute can be costly, or uncomfortable, or a mix of the two. You could also be annoyed by the ways people behave on public transit or the delays that could ruin your whole day. The GO-Train is a popular method of transportation for students commuting from outside of the city. Here are some important things to keep in mind for your commute on that little green train.
1) Presto Card
If you don't have one already, the University of Toronto students save money by using a reloadable Presto card. In conjunction with your valid, GO-approved student identification, the Presto card is set up with your student fares on it. As an important tip, you should always carry your student identification card along with your loaded Presto. This will help during random fare inspections, making the process smoother for everyone. You'll also be saving money. University of Toronto students can apply online for their GO Transit student identification, which is separate from the T-Card identification card. If you use the GO-train on a regular basis, it's the best way to GO.
2) Get Familiar With Union Station
Union Station will be the main entry and exit point for students travelling to and from the University of Toronto St. George campus, especially if they're living in Mississauga, or in any areas west of there. For students who are unfamiliar with the station, it's important to be aware of where you are headed at all times. Sometimes students make the mistake of hopping on a GO-train heading in the wrong direction from Union Station, and when that happens, it can take ten minutes to get off and then additional time to get on the correct GO-train. Don't let this happen to you, especially if you're in a hurry! Union Station was renovated, so there are new paths to familiarize yourself with. Visit Go Transit for more information.
3) Utilize Your Time
If you're commuting further, be ready for a 40-minute train ride. (That's a one-way trip.) The train can become congested during rush hours. Therefore, if you dislike people chatting loudly or if you can't seem to find a seat, bring something to do. Bring music and make a Spotify playlist for your train commutes. Bring a book to read or study notes. Every moment can be used productively.
4) Beware of Overcrowding
During rush hours, if you find yourself on a platform near the middle of the train, watch out for overcrowding. The middle section usually lines up with the most platform entrances/exits, and so, people crowd there since they're too lazy to walk a few more cabooses down. Lines can become pushy as people fight for a spot. The result is usually a bunch of people standing up during the ride, and you definitely don't want to be one of those people! You paid for your fares, so the least you should have is a comfortable seat. To avoid being left with nowhere to sit, walk to a caboose closer to either end of the train. These are less crowded and you won't feel as squished.
5) Keep Everything Close
If you're bringing a backpack, never store it out of your sight. Keep your backpack on your lap or directly in front of your feet. During rush hours, you might have no other choice but to hold your bag. But if you're travelling on a nearly empty train with plenty of seats, leave your backpack beside or across from you. Be courteous though and move it if someone comes along.
6) Which Way To Exit
Strategize which exits are most efficient. Some people want to stay close to the middle of the train because a lot of stations have a major exit there. Therefore, it's an easier way to get to the parking lot. Others prefer to sit closer to the end of the train for the same reasons. Always be aware of the exits so you can easily enter and leave the platforms. Even during the busiest times of the day.
7) Express Trains
If you're in a rush, the express trains run on a limited schedule throughout the day. Express trains allow you to hop on the train from one station to another without making stops in between stations along the route. This cuts your travel time in half. For example, if you need to get to the University of Toronto within an hour, search the schedule and find the train that's marked "express to Union Station". This requires a lot of promptness on your part.
8) Check For Updates
Always plan your trips on the basis that anything could happen, and assume that there will be delays. You can always check for service updates and the status of your expected GO-train by visiting Go Transit. It's also useful to sign up for "On the GO" Alerts so you can access important information about your route, train, or bus. 
9) Day Passes
If you're travelling a lot between stations and don't have a Presto, it's best to purchase a day pass. The day pass will consider the furthest station you want to travel to from the current station you're buying the ticket at. You can use this all day long, and it will expire by the next day.
Have fun and be safe on your train commutes. Looking for more ways to get around Toronto without using the GO-Train? Check out Pedestrian Routes!