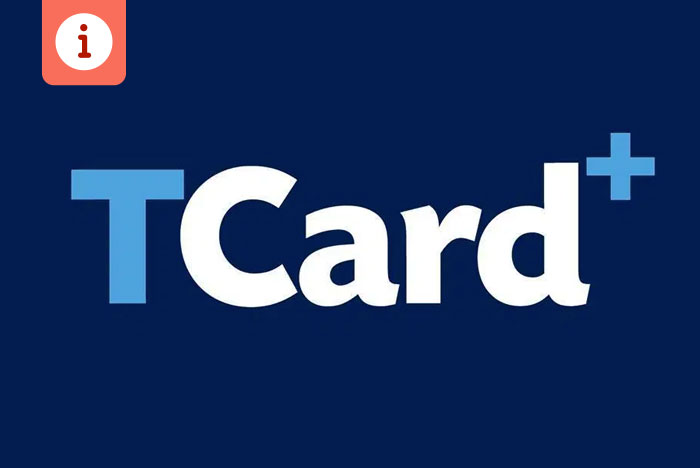 There are so many wonderful reasons to celebrate being a student at the University of Toronto. There are definitely major perks to being a student as well, including big discounts on activities, apps, and more. Did you know that your T-Card is actually more important than you think when it comes to your student experience? Here are some major things you need to know about your T-Card and how you can use it to its maximum benefit.
1) The T-Card holds your student number, UTORid (University of Toronto Identification Name), and your photo.
It is primarily used as your easy identification method and access card for facilities and services throughout campus. You should be taking it with you everywhere you go because you never know when it could come in handy.
2) Did you know that you can load up your T-Card with real money, which you can use towards a meal plan on campus?
That's right, your T-Card can be a convenient way to plan and spend your meal money. Visit here for more information.
3) Your T-Card is your access card to all libraries on campus. And it's the one way to borrow books.
It is your library card! Make sure you pay attention to when books are due because there may be major restrictions that go unnoticed. For example, if you borrow a book and forget how long you're allowed to keep it may land you late fees. If you don't have a T-Card yet, visit the services centre and get that done immediately.
4) A T-Card is your all-access gym pass to athletic facilities for the University of Toronto campuses.
I've even used it across the campuses. For example, at the UTM campus' main gym. At the St. George Campus, bring your T-Card with you to the gym (might as well buy a lanyard to make holding it easier). You can use it at the Hart House Gym, the Goldring Centre, the Athletic Centre, and more.
5) Your T-Card will be required for athletic activities beyond the gym.
Such as registered fitness classes, yoga, strength training, and more. You need to present it at the pre-registration point and/or to enter the area and participate.
6) Your T-Card will be required for admission into performances, guest speaker events, and other on-campus events.
Especially if the event is advertised as free admission for students. It is your free pass.
7) There will be at least a few times when you'll need to print or photocopy something before class.
If you don't have a printer or scanner, you can load up your T-Card with money (at Robarts Library) and use your loaded T-Card to print using one of their computers. Ask for help at the information desk! The process can be a bit of a nuisance, especially if you're in a hurry and your card isn't loaded yet. However, keep in mind that it can be used at printing and photocopying services all throughout campus.
8) The T-Card PLUS can be used at the University of Toronto Bookstore and other places across campus (to give you more discounts).
Additionally, you can load your T-Card+ online or at several locations on the St. George Campus. It will be accepted at vendors, food outlets, the University of Toronto Bookstore, and much more. However, please keep in mind that the funds on the T-Card+ cannot be used for buying gift cards, hardware, TTC tokens or passes, and Canada Post Outlet In-store transactions. Sorry.
9) With your valid T-Card, you can enter the Royal Ontario Museum for free on Tuesdays.
This is especially handy if you have a class in art history (sometimes, you'll be required to visit the ROM for an assignment). Or you're just looking for something fun to do. The ROM is located right beside the University of Toronto anyway, so you might as well enjoy the free admission.
10) Use your T-Card at the AGO (The Art Gallery of Ontario).
On Wednesday evenings, enjoy free entry into the collections exhibits.
11) Most grocery stores in the general vicinity of the University of Toronto St. George Campus offer discounts.
As long as you show them your T-Card. Whether it's a 10% discount or a 30% discount, it all adds up and could get you a deal every now and then.
12) Food and drinks.
A lot of restaurants and popular student hangouts near the University of Toronto may accept the T-Card and provide you with a discount on food or drinks. This may change at any time.
13) Some shops, like clothing stores, might offer student discounts.
They might ask for a valid email address and more identification in addition to the T-Card. This may change at any time as well, so be on the lookout for your favourite stores. But as for stores and merchandise on campus, you can use your T-Card at the Bookstore and Varsity Sports Store.
14) It's part of the process to sign-up for discounts on public transportation, such as the GO Train.
15) Maybe you'd like to rent a textbook.
With your T-Card, you can absolutely do that. Try it out at the Bookstore!
Furthermore, the T-Card Office is located right beside the University of Toronto Bookstore at Koffler Student Services Centre (214 College Street). When you walk in, there should be a Second Cup coffee stand nearby. You can't miss it. Lastl, if you're new to the campus, make sure you get your T-Card as soon as possible!