By Laura Facciolo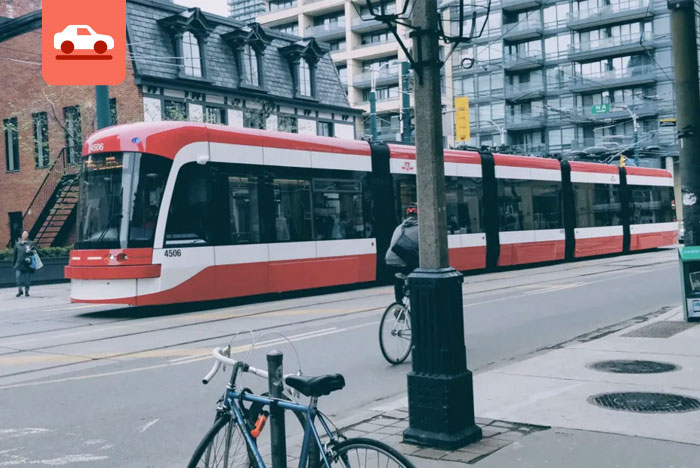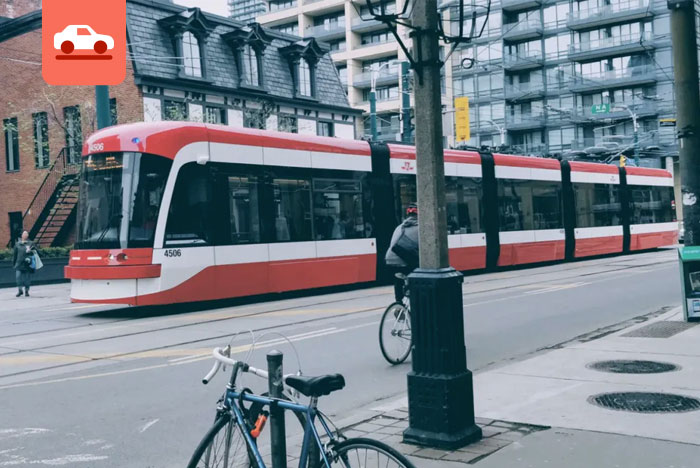 I have no sense of direction, and I didn't get lost with the TTC. Score.
Growing up in the suburbs, my infrequent subway journeys usually consisted of Raptors tickets and large groups of friends. I can't tell East from West, and with my friends around, I didn't need to. When I got accepted to the University of Toronto, I realized I would need to make the commute downtown using the TTC. My stomach dropped. During my last subway trip, I dropped some change into a plastic container and followed my friends the rest of the way. Did it still work like that? How much did one trip even cost? How would I get from Vaughan to the university? What if there was a closure?
And what in the world is a PRESTO card?
I'm here to tell you how I survived that first solo subway trip (side note: it was easy and I worried way too much).
Step One: Getting a PRESTO card
Getting that flimsy green card is the first step. (Or maybe you got the cool black PRESTO card and, if so, how did you get so lucky?!) The TTC is in the process of phasing out tickets, tokens, and Metropasses, which will not be for sale as of December 1. You can purchase a PRESTO card at Fare Vending Machines at subway stations, online, and at select Shoppers Drug Mart locations. For more information about loading your card and managing your card for using the TTC (you have the options of autoloading and auto-renewal), go to https://www.prestocard.ca/en.
Step Two: Getting a Parking Spot
Parking at the subway station made me a better driver. I can now reverse park in the blink of an eye. There are two factors to be aware of if you're planning on parking at a station. Firstly, the cost of parking. Secondly, the number of spaces. At the Vaughan Metropolitan Centre, there is a drastic price jump depending on the time you arrive at the station. It costs $5 before 8 AM and $15 between 8-4:30 PM. Contrastingly, the daily rate is $7 at Pioneer Village Station, which is just a few stops south. (See?! I'm better with directions now!)
In September, I couldn't get a spot at VMC if I arrived a second later than 7 AM. So, plan your time accordingly to make sure there is a spot available for you at your station. Especially in the first few days of navigating the commute. It will save you a lot of stress.
Step Three: The Practice Round
Asking my best friend to take a trip with me to the university before the school year started was the best decision I could have made. We navigated the parking lot together. She explained the route to me ("Laura, there is literally no way you could get lost, this is a terminal station and you could only go one direction") and when we finally arrived, we walked around the city and treated ourselves to lunch! Practicing the commute with a trusted friend gave me the comfort and confidence I needed to embark on the journey solo.
Step Four: The Sunrise
Basically, my first solo commute using the TTC went well. I inched into a parking spot at the VMC before 8 AM. There was a violinist playing vibrant music in the station (part of the TTC's amazing Underground Sounds program), and I boarded the subway without any trouble. The one thing I did not expect (and had not prepared for) was the beautiful sunrise and subsequent orange glow that beamed through the transit windows once we were above ground. It's a little thing that brings me joy in the mornings. I hope it will bring you joy too.
Author's Note. I'm still not good enough at subway-ing to stand up without holding onto the straps or handrails (kudos to the people who walk while the train is moving, your core strength must be unreal).