Torontonians, especially in the downtown core, are blessed with the coffee shops culture that is as diverse as the city itself — whether you're looking for a spot to study, a bite to eat, a drink to sip, a place to catch up with friends, or all of the above. So, here are the top five cafes near the University of Toronto St. George campus for all you cafe enthusiasts!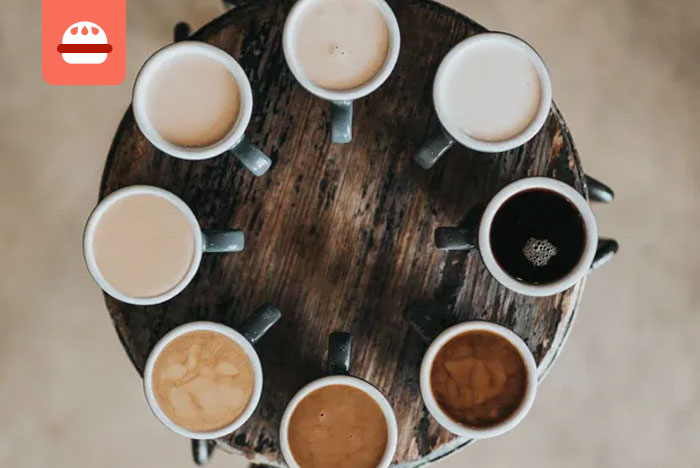 A 'Made in Toronto' cafe chain with eight locations spread out across the city. Jimmy's Coffee is a staple cafe for Torontonians. The location on Gerrard St. West is the one closest to campus. It's a historic three-storey building with plenty of seating and outlet plugs. Also, this spot serves locally roasted quality coffee along with other typical cafe menu items. Therefore, with its warm atmosphere and even warmer service, don't be surprised if you find Jimmy's on your cafe rotation.

Nestled in Harbord Village, Elchi Chai is a unique gem of a cafe focusing on, as I'm sure you've guessed by now, all things chai. Run by two sisters, Sayyeda and Sukaina Ebrahim, the cafe is an expression of their Gujarati heritage which they've chosen to share with this city. The chai is imported from Kenya and brewed in samovars behind the counter. Besides their original chai recipes, the sisters also do traditional breakfasts and other snacks from their culture — with a modern touch. So, if you're looking for something different, this cafe veers off the usual in all the right ways.

Also located in Harbord Village, Almond Butterfly is another unique gem near campus, but for different reasons. This cafe and bakeshop offers a full menu of gluten-free food, from cupcakes to breakfast sandwiches, with a decent vegan selection and handcrafted beverages. It's not just good for a gluten-free cafe and bakeshop. It's good, period. With a colourful atmosphere and friendly service, you'll want to come back!
For all you coffee connoisseurs, Coffee Island is your place to go. With a vast knowledge of specialty coffee and brewing methods, their espresso and brew bar serves a great assortment of coffee made in a variety of ways from pour over, to Chemex, to AeroPress, to Syphon and more. Besides excellent coffee, they also offer a sweet and savoury food selection. As a direct trade shop, their ethical practice and philosophy give you all the more reason to check it out.
So, you're not a fan of coffee shops? Here's the spot for all you tea lovers. On the edge of Chinatown, Crimson Teas is an inviting space that serves a wide variety of quality teas and simple Chinese fare. Their milk tea is a popular staple on the menu, as well as their selection of Pu-Erh teas. Additionally, you'll often find local artwork hanging on the walls of the small cozy shop, which adds to what makes this place worth the visit.