Transportation is a daily part of city life. However, you probably have your own way of getting to and from your obligations. For some, the route is short. While, for others, the route is tedious. You might take several transfers: from a vehicle to a train station to a bus, and then a subway station. At the end of the day, the same process occurs for the commuter. It can be tiring, which is why we created the commuter's guide to Toronto transportation.
This commuter's guide will go into further detail on methods of transportation, discounts, and commuting experiences. Parts of this guide are based on individual experience.
A Commuter's Guide to Transportation in Toronto: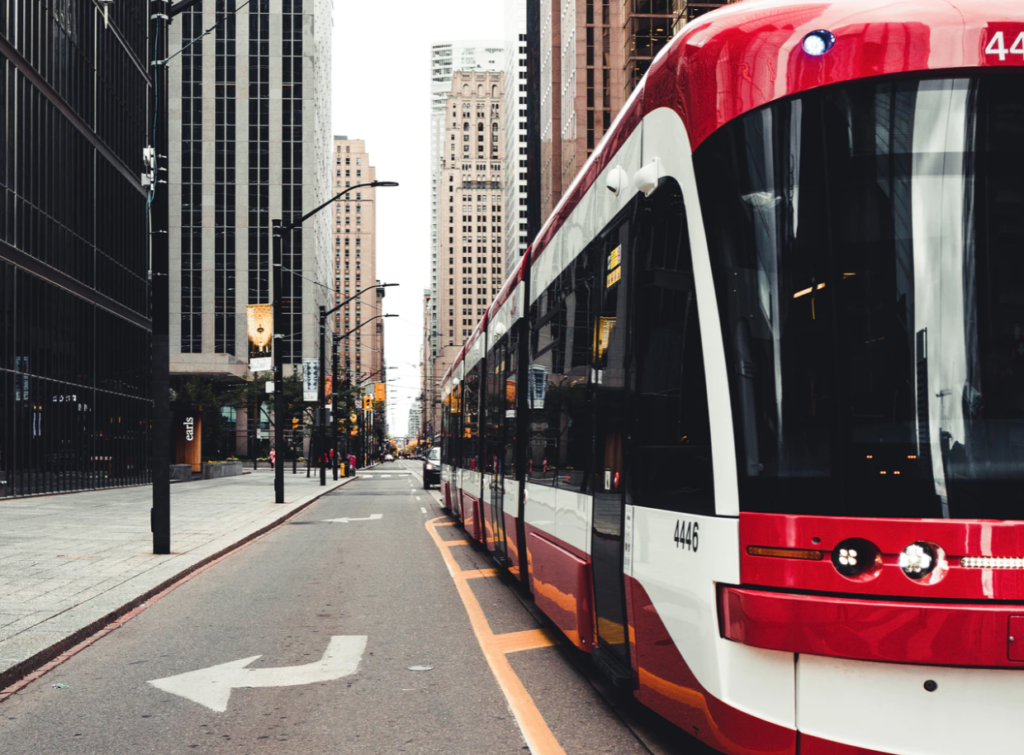 The Daily Commute
The average commute can take a chunk out of your day. So use the time while you can! For example, if you are driving to the University of Toronto, then your eyes need to be on the road. However, you can listen to a recorded lecture or podcast on the way! It may keep you sane. Especially with heavy pedestrian traffic, congestion, and the stress of arriving on time. If you take anything away from this commuter's guide, it's this:
Invest in a good pair of headphones.
The constant stimuli of the city can bother you, especially if you're already having a rough day. Factor in bad weather and the morning/evening commutes are ten times worse. It's as if everyone forgets how to walk or drive on those days! If your commute is forty minutes or longer (one way), strive to keep calm. Carry a book, notes to review, or something productive on your phone.
Also, look up when you cross the street. Do not be distracted while driving or walking anywhere. If you listen to music, don't drown out the dynamics around you. It sounds like a contradiction to say bring headphones and then advise you to stay alert. However, only blast your music if you know you're seated on that bus or train (when you are not walking near moving traffic). Many students are distracted during their commutes. They only bump into others and create hesitation when drivers don't know their next move. Therefore, this is dangerous. Be alert while staying productive. You can accomplish both.
TTC
Let's talk about the most common methods of transportation: buses, streetcars, and underground subway trains. University of Toronto students have discounted rates on TTC Student Monthly Metropasses. (No, this is not included in your tuition fees.)
You must get a photo taken for your official TTC Post Secondary Identification Card. Bring your full-time proof of enrolment and one piece of photo ID (i.e. valid student card, valid driver's license, or valid health card). This costs $7 cash for the photo ID card and it is not transferable. This ID can only be used with the Post Secondary Monthly Pass. This allows unlimited travel for only one month, at a fixed price. Please note that the post-secondary photo ID and the monthly pass are two separate pieces of required components. You must carry both with you.
Before you buy this monthly student pass, evaluate your distance and frequency of transportation. If you only take the bus/train once every few days (because you like to walk to Union Station), then maybe this is not for you. You're already saving money by walking. However, if you're coming from far north areas of Toronto, and experience transfers on your way to school, then this is a good investment.
Useful tips for students who are new to the TTC:
When taking the subway train (these trains are underground), watch your step and keep an eye on your belongings.
Floor tiles can be slippery at the stations, and escalators can be crowded during rush hour. Do not run to catch your train. The next one will arrive five minutes later, provided there is no delay.
Keep your balance when standing on the train or streetcar. Hold a railing. Stops can send you flying.
Always say thank you to the driver. It's polite. Your kindness will go a long way.
Visit TTC to sign up.
Download the app to know when your ride is coming. Very useful!
GO Trains
These above-ground train stations connect to Mississauga, Hamilton, Halton, Toronto, and further. Taking the GO train is not the same as the subway. It involves more planning and flexibility when there are unexpected, long delays.
For example, if a train is scheduled to arrive at Union Station for 5:25 PM (heading westbound) but they are waiting for the train ahead of them to proceed, then the train could be delayed for an hour or so. Yes, this is frustrating. Also, a crowded GO Train can ruin the experience.
Regardless, at least the University of Toronto students have a discount with Metrolink! You must be enrolled full-time to be eligible, but you can be in a graduate or undergraduate program. To begin the application process, complete a GO Transit Student ID Request Form. However, complete the form within ten days of the link being sent. You can print your pass or keep it on your phone to present to officials. For details on fares, as well as the savings you'll make, visit UToronto's Transportation Services.
Tips for your first experience with GO Trains:
Need directions for the network of trains? Then bring a map. It will take a few trips to get used to it, especially if your route isn't a straight line.
Listen and pay attention to stops.
When the train is crowded, be ready to exit a minute before the door opens.
When a train caboose looks congested, choose another. Usually, the cabooses at the center of the train are the busiest. However, the ones at either end tend to be less packed.
If you plan to drive to the GO station, park your car ahead of time (at least forty minutes) so you can find a spot. If your commute starts at 10 AM or later, things will be easier. However, the parking lot may be full. At the end of the day, during the later rush (4 PM – 7 PM), it may be harder to get your vehicle.
Bring your pass and scan your Presto card (if this applies to you).
Do not stand too close to the platform's edge (yellow line), especially during crowded times. If you're taking the train around 10 AM, trains and stations are less crowded.
The GO Train is the best commute to catch up on work because it can take an hour or more to get there. Bring a book or something to do during these times.
Biking
This commute is a favourite for students who live close to the University of Toronto campus. While it may be difficult to bike during Winter, biking saves money. However, it is recommended that you stay fully alert and do not wear headphones. Bring your own bike or use Bike Share. Biking helps you be active and improve air quality. Visit Bike Share to find out how you can improve your quality of life. There are 465 Bike Share Stations throughout Toronto. Simply unlock, ride, and return!
What you should know about Bike Share:
Overage fees apply if you exceed your time without locking the bike back into a docking station afterward.
Wear a helmet.
Watch out for vehicles and pedestrians. We all share the road.
Annual memberships cost as much as cheap gym memberships: $99 plus HST.
Download the Bike Share app.
Parking
Finally, let's discuss vehicles and parking. If you do not drive, skip this section. It's stressful to drive through traffic on a regular basis, but it's even more stressful to find an affordable parking spot! Luckily, the University of Toronto offers monthly parking permits. Parking downtown is expensive. So unless you can afford it, I do not recommend this. Your other option is to park at a parking meter around campus and pay hourly/daily fees. King's College Circle has a lot of pay-to-park meters which are checked often, so buy your ticket.
Hopefully, this commuter's guide helps!