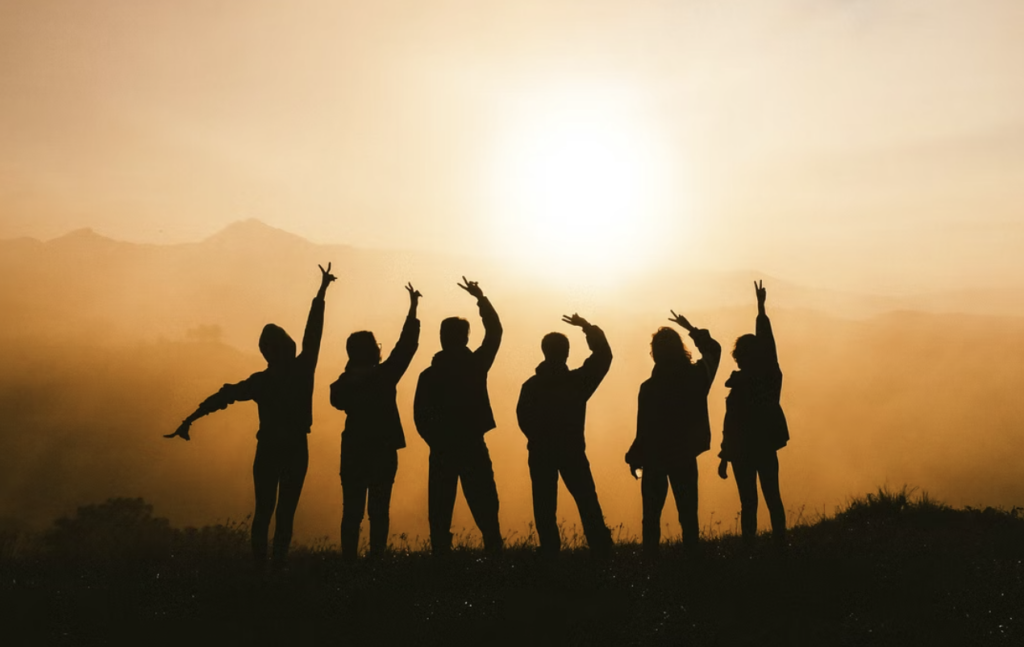 There are different ways of getting involved at the University of Montreal. Lectures, workshops, exhibitions, sports, clubs, and shows focused on Arts and Culture – there's no shortage of activities. In fact, there are roughly 80 groups and interest groups at the University of Montreal.
Student services allow you to browse through student groups and choose ones that interest you. Whether you're into arts, leisure, politics, or are looking to join Greek Life, all information is available on the student services website.
Arts and Leisure
Do you wish to be immersed in the art culture of Montréal? Well, there are many clubs that stick within this area. For example, the Musical Theater Group is great for students who want to dive into the music scene and meet other students who are passionate about musical theatre. Whether "it's in practice, or simply in its appreciation". From participating in the production of a show to partaking in karaoke nights, The Musical Theater Group offers a variety of fun!
Environment
Next, are you passionate about the environment? Look to The Eco-Leaders – a student group that wishes to create a community of eco-citizens to raise awareness, inspire, and mobilize others on environmental issues and sustainable development. They often host workshops that promote "zero waste" products, support waste collections on campus, and outfits for awareness kiosks.
Politics 
Moreover, The Association des jeunes péquistes de l'Université de Montréal (AJPUM) brings young members of the Parti Québécois attending UdeM, HEC Montreal, or Polytechnique Montréal. Additionally, you can join the International Affairs Committee (CAIUM). There are many opportunities to explore. The CAIUM is an interesting club because it provides the opportunity to understand current contemporary global issues and network with prestigious speakers, professionals, and students. 
Fraternities and Sororities 
Lastly, students join fraternities/sororities hoping to connect with other students and create a tight-knit group of "brothers" and "sisters". This is a great way to share life-long bonds with peers. The only drawback of greek life at the University of Montreal is the lack of selection of fraternities and sororities. Basically, there are 3 options (2 sororities and 1 fraternity). Currently, there is Nu Delta Mu (sorority), Sigma Theta Pi (fraternity), and Zeta Lambda Zeta (sorority). 
For more information, check out Scholarships, Bursaries, and Financial Aid at the University of Montreal next.