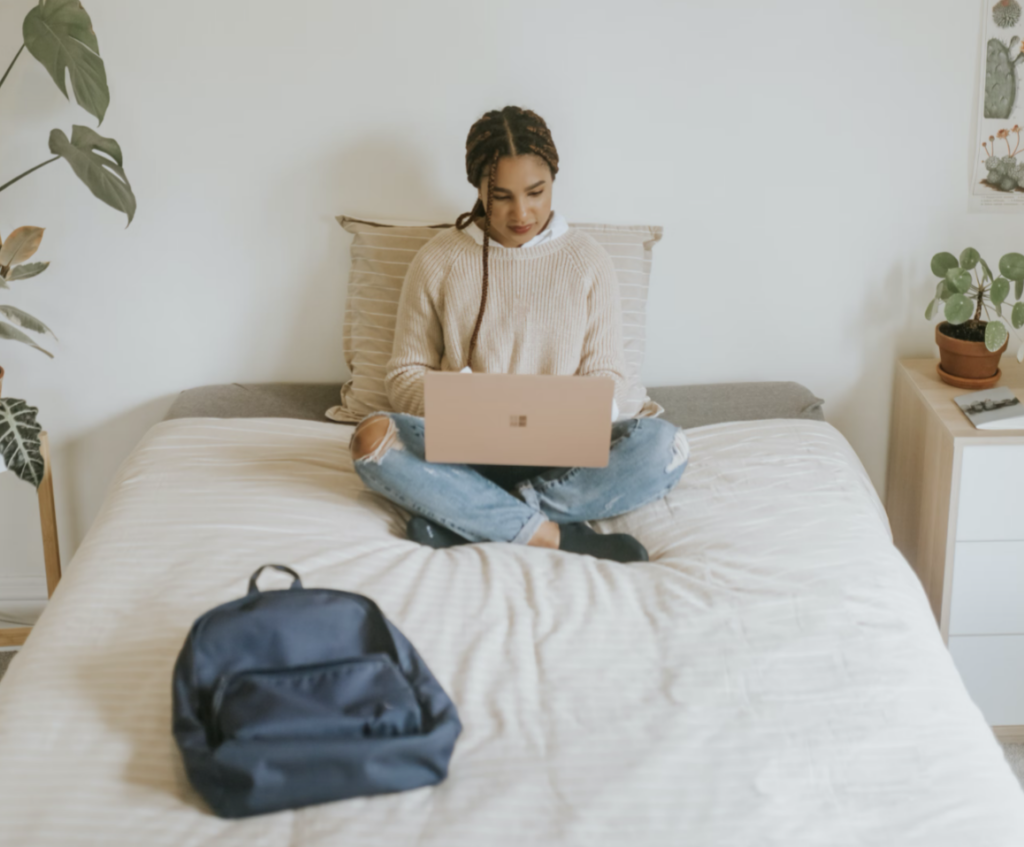 Applying for scholarships and bursaries to fund your education is a great way to save money. These opportunities are usually allocated to students with high academic standing. The University of Montreal has put together a Scholarship Directory with over 5,000 sources of financing offered by the school. This allows students to search and find various types of scholarships. The University of Montreal does stress, however, that most scholarships are awarded at the graduate level. Therefore, keep a close eye on which scholarships align with your achievements. 
University of Montreal Resources
If you require guidance in your scholarship search, check out:
The Scholarship Office
Offers workshops, information sessions, and individual consultations to aid you in your scholarship search.
Research Director
Engage with your research director/professor. Basically, researchers could be a valuable resource as they are often aware of opportunities available within the field. 
International Assistance
For international students, there are certain scholarships that allow for considerable reduction in tuition fees, primarily the UdeM Exemption Scholarship. In addition, there is the possibility of your country also offering financing. 
Scholarship Directory
The Graduate and Postgraduate (ESP) offer over 8 million dollars worth of financial support. That's a lot. So, go through the Scholarship Directory carefully to see which scholarships align with your achievements and interests. 
Financial Aid Office/Student Services
Other than scholarships, there are other ways in which students can secure funding for their education. The Financial Aid Office (BAF) and the Student Services (SAE) are available to help you secure the necessary financial resources so you can flourish in your academic journey.
These resources include: 
Loan and grant programs from Quebec, from other Canadian provinces and from Canada
Emergency aid
Financial advances
Support grants
Bursaries
Consultation and budget planning services
Work-Study Programs
Students can also seek out Work-Study programs through the Ministry of Education and Higher Education. This can help students, who experience financial difficulties, to acquire part-time employment on campus. Due to these programs, the salary of eligible students is either fully or partially subsidized. If you're not eligible for this program, you can still seek out employment opportunities through the Support Center for Student Success – Employment. Additionally, opportunities are offered to graduate students through teaching assistantships, research assistantships, and/or lecturing positions.
To obtain more information, speak with members of your department and professors. International students can visit the International Student Office to learn about on-campus employment opportunities and how to qualify for them. 
How Does One Qualify for The UdeM Exemption Scholarship?
Let's talk about a specific scholarship program that is unique, cool, and caters to international students. The UdeM Exemption Scholarship for International Students is a new scholarship program for exemption from additional tuition fees. Basically, the objective is to attract talent from across the globe to attend one of the best francophone research universities in the world, which, in turn, helps to fulfill the university's goal of promoting cultural diversity in the community.
So, do you qualify? Well, you must hold a study permit, be enrolled full-time and you must not benefit from another form of tuition fee exemption through another policy/exemption. In terms of what this scholarship actually yields, the UdeM website outlines the amount based on three levels, and these are dependent on your academic record:
Level A: $11,998 per year (2 sessions, equivalent to 30 credits) or $5,999 per session (15 credits) or $399 per credit.
Level B: $5,718 per year (2 sessions, equivalent to 30 credits) or $2,859 per session (15 credits) or $190.60 per credit.
and Level C: $2,000 per year (2 sessions, equivalent to 30 credits) or $1,000 per session (15 credits) or $66.67 per credit.
For more information, check out the University of Montreal on Campus Guides.