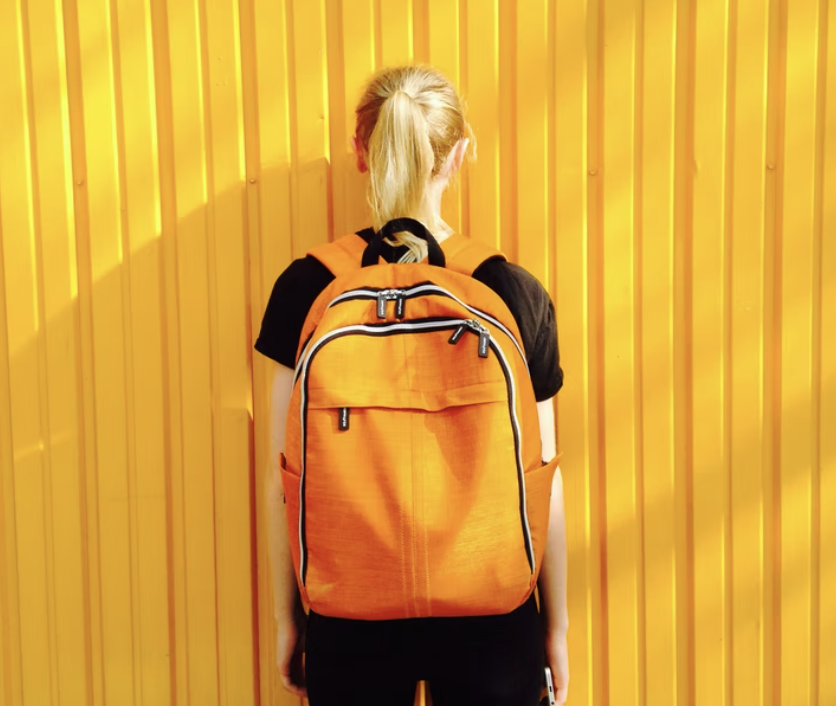 What qualifies as an essential item? We're here to walk you through everything you should bring with you to McGill University.
As your first year begins, it's important to gather the essential items you're going to need for that epic post-secondary school experience. From necessary day-to-day possessions to winter fun, we compiled a list of what you will need to make the most of your time at McGill University. 
Here's what you need to remember:
School Bag
Firstly, how will you carry your belongings to and from class? A school bag can hold your textbooks, notebooks, pens, calculator, water bottle, and whatever else you intend to bring with you. This should be of good quality and large enough to hold everything you need. Nobody wants their bag to burst apart at the seams while running across campus.
Laptop
Secondly, a laptop is required to take notes in lectures, complete assignments, or use certain programs in courses. Sometimes you need a laptop to write an exam or to watch online lectures. Therefore, owning a laptop will save you the trouble of trying to locate a computer on campus.
USB Sticks
Thirdly, back up your assignments on a USB stick. This way, if anything happens to your laptop, you don't have to start from scratch. A USB stick can also make transferring large files easier.
Headphones
Libraries are not always quiet. When you need to buckle down and study or listen to an online lecture, a pair of headphones can help you to stay focused.
Hand Sanitizer
Keep your hands clean. Having hand sanitizer is a terrific item to carry with you wherever you go.
Face Mask
You should bring a face mask because it might be mandatory in some public transportation and school spaces.
Shower Caddy
If you're staying in a dorm room, you will probably share a washroom with other people. Therefore, having a shower caddy allows you to store everything you need for your shower and nightly/morning routine in one place. 
Hygiene and Body Care
This includes shampoo, conditioner, hairbrush, body wash, face wash, deodorant, body spray, toothbrush, toothpaste, nail clippers, tweezers, razors, and towels. Anything that keeps you clean and leaves you smelling/feeling good.
Mini Fridge
If you're living away from home, whether you are in a dorm room or in a house with roommates, a mini-fridge is perfect for storing snacks or milk (for that morning coffee).
Kitchenware
Even if you're moving into a dorm room, having the basics such as cutlery, dishes (a bowl and plate), mugs, and Tupperware containers can be beneficial. For example, cereal is an easy snack to keep in your room, but how will you eat it without a bowl? Or, if you want to bring any leftovers for lunch the next day, storing them in a Tupperware container makes travelling with them easier.
Bedding
You need something to sleep on! If you are moving into a dorm room, then a bed is provided for you. However, the bedding is your responsibility. This includes your duvet, sheets, pillows, and throw blanket.
Desk Items
It's not enough to simply have a space to study in your room. Items such as a stapler, tape, extension cord, power bar, scissors, pens, notebooks, highlighters, etc. can make working there easier. Also, having a desk lamp will make those late-night study sessions easier.
Slippers
For comfort!
Travel Mug
Save money and time by making a quick coffee before you leave. It may seem easy to grab a coffee between or before your class in the morning, but lots of students have the same idea. Lines for coffee can be long and time-consuming.
Reusable Water Bottle
With lots of on-campus locations to fill up a reusable water bottle, carrying one with you makes it easy and cheap to stay hydrated throughout the day. We all need water.
Skin Care Products
Find ways to protect your skin from the oncoming cold weather. This includes lip chap to protect your lips and lotion to save your hands from unrelenting dryness.
Fall and Winter Clothes
Even before the snow hits, winter clothes are important. Students need a warm jacket, hat, scarves, gloves, and boots (for rain and snow). This is especially good to have when commuting to or walking around campus.
Skates
For recreational fun, bring a pair of skates and take advantage of the McConnell Arena or McGill University's recreational outdoor skating rink that's available in the winter months. It's a great way to blow off steam and hang out with friends.
Summary
First-year students need to be prepared for their post-secondary experience in Quebec. Yes, students should carry the basics with them, but there are additional items to bring for your first year at McGill University that will enhance your student experience. So, don't miss out!
For specifics regarding what to pack when moving to Residence, check out McGill University's information on Student Housing. Good luck!