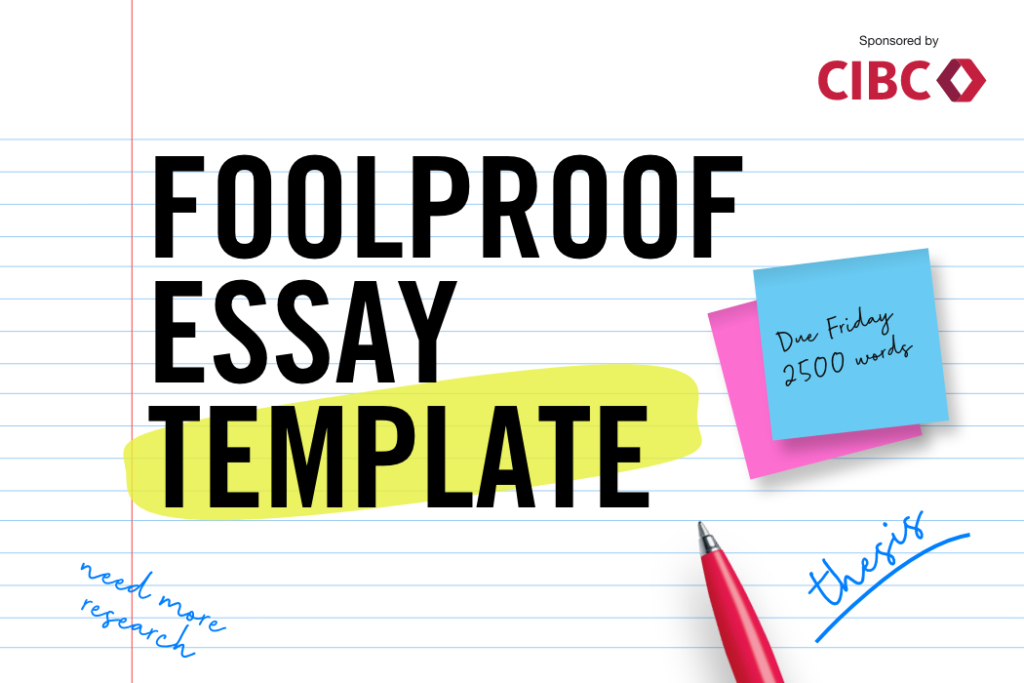 Heading into your first year at the University of British Columbia? Check out this foolproof essay template to help you crush your first paper, and start the year off strong!
As you probably already know, writing an essay in high school can be lot different than writing an essay in your first year of university. The standards are higher. The expectations are stronger. Oh, and not to mention that the penalties are way more intense than you're probably used to. But, fear not! Writing your first university essay doesn't have to be scary, as long as you know what you're doing.
That's where we come in. Here is a simple formula that you can apply to almost any university paper to not only help manage stress but to increase your chances of scoring a killer grade.
Let's break it down from the beginning to the end.
Your Introduction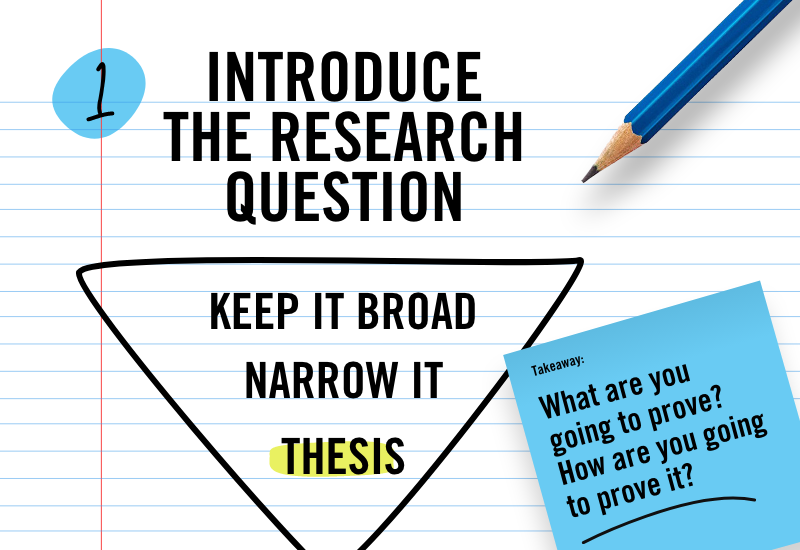 The first sentence of your introduction should introduce your research question. In other words, you'll want to highlight the question that your essay will aim to answer or at the very least, explore. You can then follow it up with some brief context about why that question is important or relevant, which will ultimately lead the reader towards your thesis statement.
Your thesis statement should always be the last sentence in your introduction for a few reasons.
First, a clear and obvious thesis is usually part of the rubric. Many professors, TAs, or whoever it is that's grading the paper will expect to see your thesis statement at the end of your introduction. So, if you plop it somewhere else they might just miss it. You don't want that.
A good rule of thumb when writing a thesis is to follow this formula: A = B because of C. When in doubt, always use the word "because".
Your First Argument/Paragraph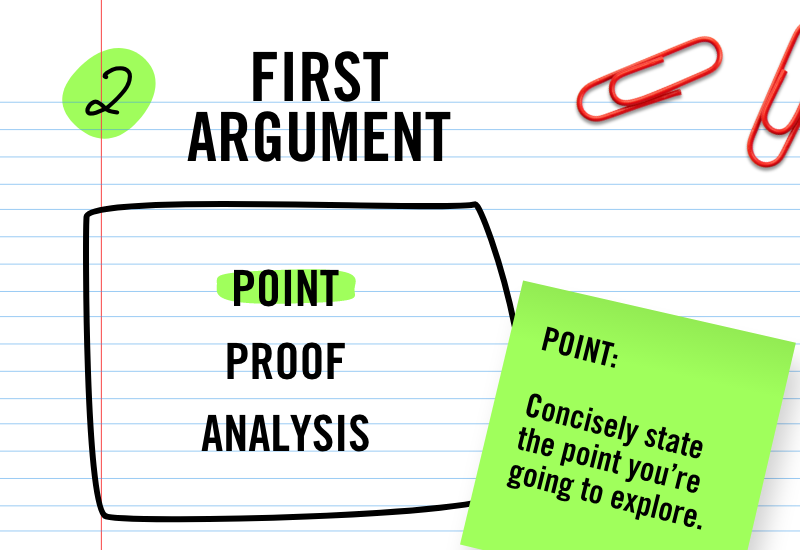 Have you ever heard your teacher say "point, proof, analysis"? Well, that structure is key in a university paper.
POINT: State a claim to support your thesis statement.
PROOF: Offer a statistic or quote from the course material that backs up your point (make sure to add accurate citations).
ANALYSIS: This is where you unpack the point and supporting material. You can explore not only how your proof backs up your thesis, but why it is relevant in today's world. Depending on the word limit of your essay, you can also address some of the counterarguments or why your points could be challenged by experts in the field.
Your Second Argument/Paragraph
Rinse and repeat!
Your Third Argument/Paragraph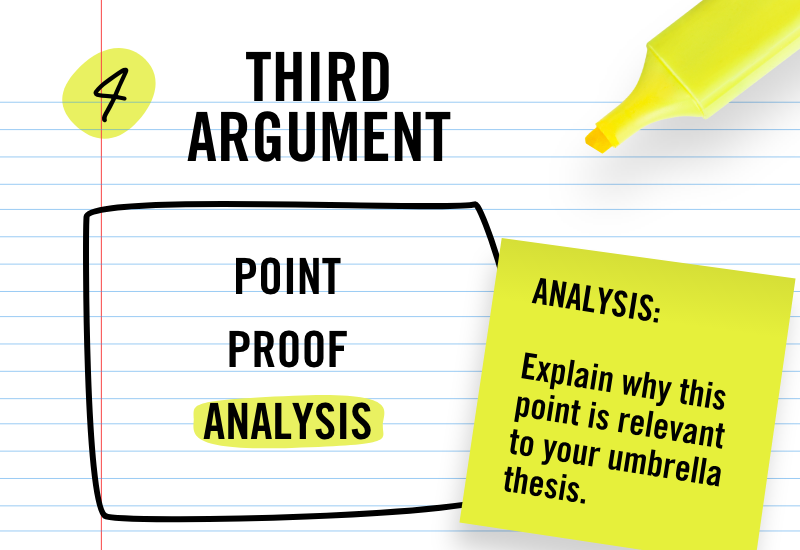 Here's where you can shake things up.
While you'll want to follow the same structure as your last two paragraphs, this is your last opportunity to take a good paper to the next level! Your first two arguments were probably the most obvious ones. So, here's where you can think outside the box, make real-world connections to your argument, or even poke holes in your own thesis. It shows that you are thinking critically about the paper, which in some cases, might just land you an A!
Your Conclusion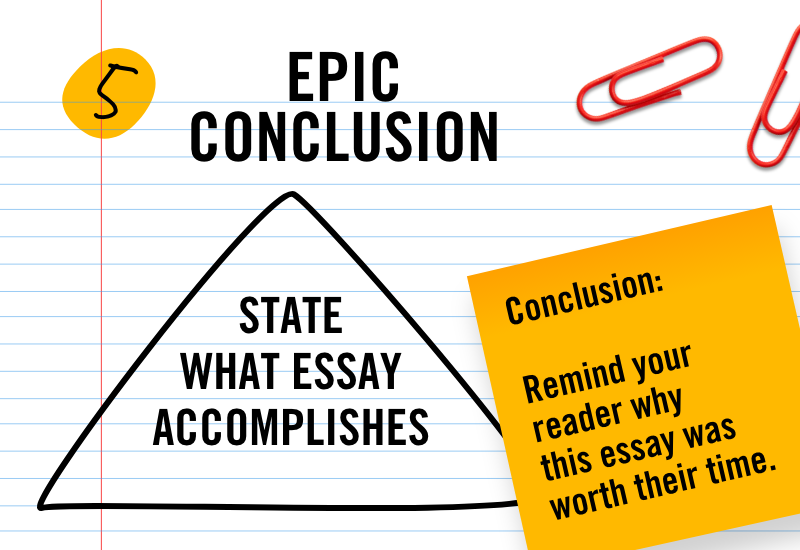 Why did any of this matter? Why write this paper in the first place? What problem does this solve? How can the ideas in this paper be applied to real life?
These are the questions you'll want to consider when writing your paper and speak to in your conclusion. Once you've restated your thesis and what your essay has (hopefully) accomplished, take it one step further and show the person grading your paper that you are thinking of the big picture.
Good luck with your first paper at the University of British Columbia! Before you get there, make sure you read our comprehensive guide '10 Best Back To School Supplies for Fall 2021' to make sure you're all set.