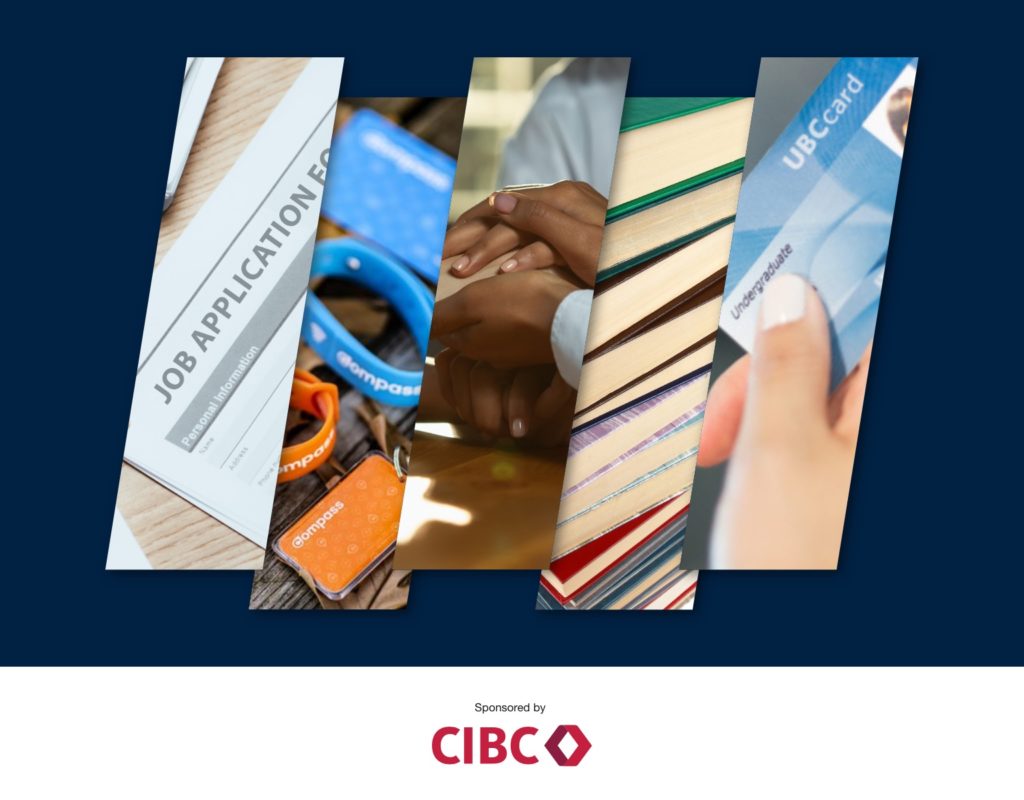 Looking for the perfect 'things to know guide' before you embark on your first year at the University of British Columbia? Well, you've come to the right place!
Some of our friends at UBC were excited to share the tricks and tips that made a huge difference in their first-year experience. So, we've compiled a list of these hacks which covers job hunting, mental health resources, buying textbooks, and more!
Finding A Job
Need help with the whole 'job hunting' thing? Here's how to get started.
Not only can Student Services at UBC help you build the best job hunting strategies suited for you, but they also offer resources around resume building, interview preparation, and market intel that you can use to your advantage.
Plus, UBC offers Career Events such as Employer Virtual Information Sessions, Webinars on Interview Strategies, and Building Confidence, and they even offer tips and tricks on how to negotiate your salary. While you may just be looking for a part-time gig for some extra spending money throughout the school year, these resources can help you get ahead of the game before summer rolls around.
Attending different Career and Networking Events throughout your undergrad will help build your industry knowledge and expose you to potential employers and full-time job opportunities after graduation.
Lastly, if you're just looking for a part-time gig, you should definitely check out UBC Food Services. They have a variety of student jobs on a flexible schedule. No prior experience is required and international students are welcome to apply! You can find out more information about UBC Food Services careers here.
Getting Your U-Pass & Compass Card
Basically, the U-Pass Program offers universal, accessible and affordable access to public transit across the Metro Vancouver Region. It costs about $173.40 per academic term or $43.35 per month, which is collected as part of your mandatory student fees.
Then there's the Compass Card, which you can get for about $6 from TransLink's FareDealers. Once you've got yours, load your U-Pass to the card if you want to be eligible for your monthly benefit which you can request digitally anytime on or after the 16th of each month. Doing so will ensure that you can ride transit the following month.
For more important information around the U-Pass program, monthly benefit and eligibility visit their website here.
Finding Health & Wellness Resources
Your first year of university will probably be a big adjustment. Whether it's your first time living away from home, living with roommates or just navigating the new academic environment, you're bound to face at least a few challenges.
But, fear not!
The staff at UBC are committed to your health and wellbeing by offering a variety of free resources to support you throughout your studies.
As a UBC student, you'll have access to Virtual Counselling, Health Services, and Walk-In Clinics whenever you feel you need them. Plus, you'll have access to the Here2Talk platform, which offers free 24/7 free single session counseling through the phone or online.
You're not alone! For more information on Health & Wellness Resources visit UBC's website.
Buying Your First Semester Textbooks
Most people won't tell you about the lengths that many professors will go to make sure you buy their textbook from the campus bookstore. Especially if they wrote the textbook themselves.
You'll often hear, "just get your textbooks used! It's cheaper that way" and in some cases, it might be true. But a lot of the time, you'll need to buy your textbooks brand-new in their plastic wrap from the bookstore. In fact, sometimes professors will put special codes within the plastic wrapping that you'll need to submit your assignments just to make sure that you buy the latest edition. Ugh!
As annoying as it is, it's better to know this stuff before you jump the gun and buy last year's version of the course material from the UBC Used Textbooks group on Facebook.
Rule of thumb: Avoid buying any textbooks during your first week of classes in case you need to change your course load, drop and/or switch out of a class. Then, do your homework (pun intended) on which books you can buy used and which you might need to buy from the campus bookstore.
Student Discounts at UBC
Your UBC student card isn't just a proof of enrollment tool. It's also a great savings hack by offering a bunch of different student benefits! This includes discounted student rates at Hot Box Yoga and free upgrades to your smoothies at Jugo Juice. It also gives you free admission to some of UBC's most beautiful spots: the UBC Botanical Garden, the Nitobe Memorial Garden, the Museum of Anthropology, and the Beaty Biodiversity Museum.
You can see all of the amazing benefits and perks of your UBC Card here.