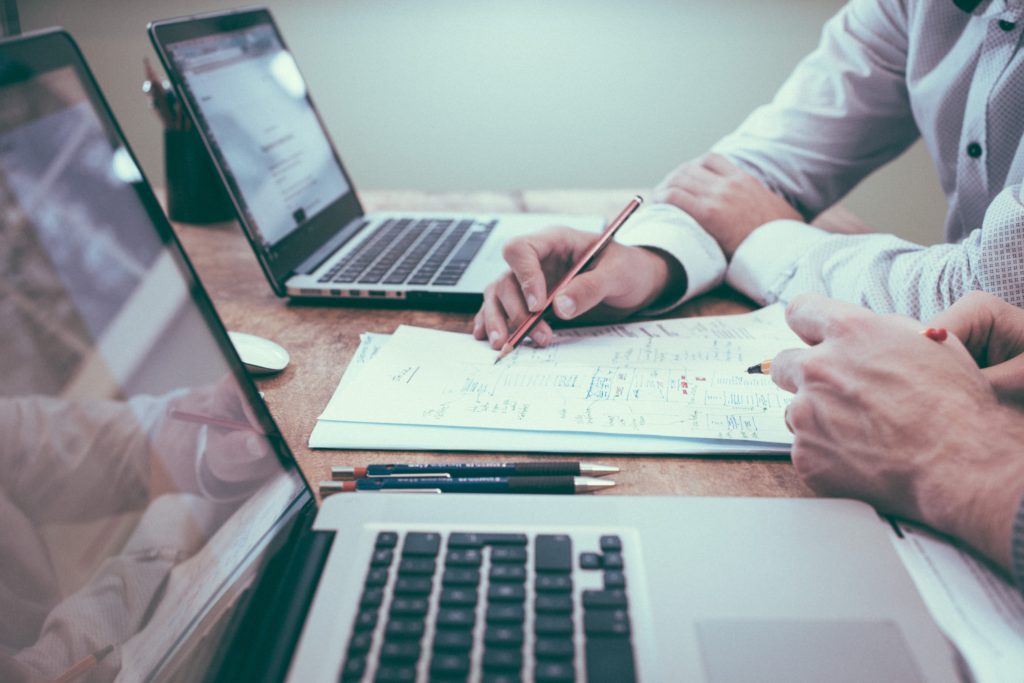 Does the transition from high school to university seem difficult to you? Could you use some assistance with understanding your course materials?
Well, you should not worry, since this university offers numerous support services that will make sure you are prepared for your finals and assignments! I can completely relate to what you're likely experiencing right now. You will find that high school's curriculum and teaching methods are very different from what you will find at university.
Also, it's okay to modify your study habits. As a university student, you may have noticed your habits from high school do not work for your new, more complex lifestyle. In addition to this, it's okay to be aware that your normal grade-point average may drop, but with the academic support McMaster offers, you should be able to get on track again and complete your studies.
Now, let's get to it!
Online Learning Support
Many students may find that online learning is more comfortable than attending a classroom, especially since COVID-19 impacted our normal lifestyle. You'll also find that classes at university tend to be much larger than those at high school. It is possible that you focus more when you are not surrounded by many other students. Well, McMaster offers support for students who choose to study online.
The flexibility of online learning can give you the opportunity to explore academic opportunities outside the classroom. As with any environment, it's understandable that online environments can also be stressful. Maybe McMaster's online portal keeps crashing, or you don't know how to use certain online programs. In the online world, it can be challenging to figure out how to navigate, and you're not alone in your struggles.
Their Online Learning Support offers help in selecting the right online learning course and in studying for it. As well as discussing synchronous and asynchronous lectures, they cover the differences between them. There is information about online exams as well as online communication. You can also learn more about proctoring from the following page if you're not familiar with it. Some tests and exams involve proctoring, and they explain the procedure you will have to go through and the software they use.
It is also important to understand the online management system McMaster uses. In the past, when I was a first-year student, I was unaware of Avenue to Learn. Your professors will use this system to communicate with their students about the course. If you'd like to learn more about this, you can find it here.
The system can also help students with academic coaching, writing advice, and IT help desk assistance. If you need any support for online learning, please visit the Online Learning Support website.
One-on-One Coaching
Maybe you'd like to get some one-on-one coaching to help you succeed in class. In any case, the university also provides this service.
These coaches provide assistance across a variety of areas, such as keeping you on track, earning confidence, and learning new strategies throughout the process. Do you need to improve your organization and time-management skills? That is something they can assist you with!
As well as tips and tricks to improve your study habits, these coaches can encourage you to create a more productive study environment. Isn't that amazing?
All you guys have to do to use this service is to book an appointment and bring the necessary items they require. It couldn't be easier than that, so don't hesitate to use this wonderful service! Visit the Student Success Centre Website to learn more about this service under the Academic Skills section.
Skills Development & Writing Support
Interested in improving your learning skills? The Skills Development section is a good place to start. They strive to motivate you, to show you your strengths, and to give you constructive feedback so that you can grow.
You can attend workshops to improve your skills, such as improving presentations, how to work effectively in a group, time management and beating procrastination, and mastering multiple-choice exams, etc. Additionally, they offer English-language courses, virtual study sessions, and one-on-one consultations to discuss improving your skills.
Perhaps you'd like to improve your writing skills. A dedicated Writing Support section is available as well. As you write here, they provide you with opportunities to express your ideas clearly, to evaluate your writing skills, and to give constructive feedback in order to enhance your writing skills. You will find a writing center where upper-year students are on hand to mentor you. Students a part of this centre are well aware of what you are going through and can be a great help in helping you improve your grades and skills.
Workshops are also held at this center on how to write lab reports, work on short answers, etc. To take advantage of this support, schedule an appointment and learn what materials you need to bring. This is a great opportunity to sharpen those writing skills for the future!
Peer Tutoring
Tutor Ocean, a company partnered with McMaster University, is where students can recruit tutors or sign up to become tutors as well. It is a paid job opportunity for those of you who want to become tutors. It's likely that you tutor others for free, but now you can get paid for your work while still helping your peers.
By connecting with peers, receiving advice from knowledgeable mentors, and understanding course content, peer tutoring can be beneficial. To become a mentor on Tutor Ocean, you need to have excelled in the subjects you wish to tutor. Upon signing up, you will need to select the courses you want to tutor, and the company will verify that you meet the requirements for becoming a tutor with the university. If you're looking for a reliable tutor, you'll be able to find one with the amazing certified system Tutor Ocean and McMaster offer. There is also training that tutors will need to go through before they become certified.
On Tutor Ocean, you can find a tutor by searching for the courses you need help with. In some faculties, there is a discount for just a few sessions. Although this service is not free, it is reliable due to the fact that these tutors are university-certified. If you do have questions or concerns you can visit the Peer Tutoring section on McMaster's Academic Skills website or visit the Tutor Oceans website.
Don't hesitate to use the services!
Students at McMaster are provided with these support services to ensure their success throughout their studies. Therefore, don't let this wonderful service slip away. Visit the Academic Skills website for help if you need it!