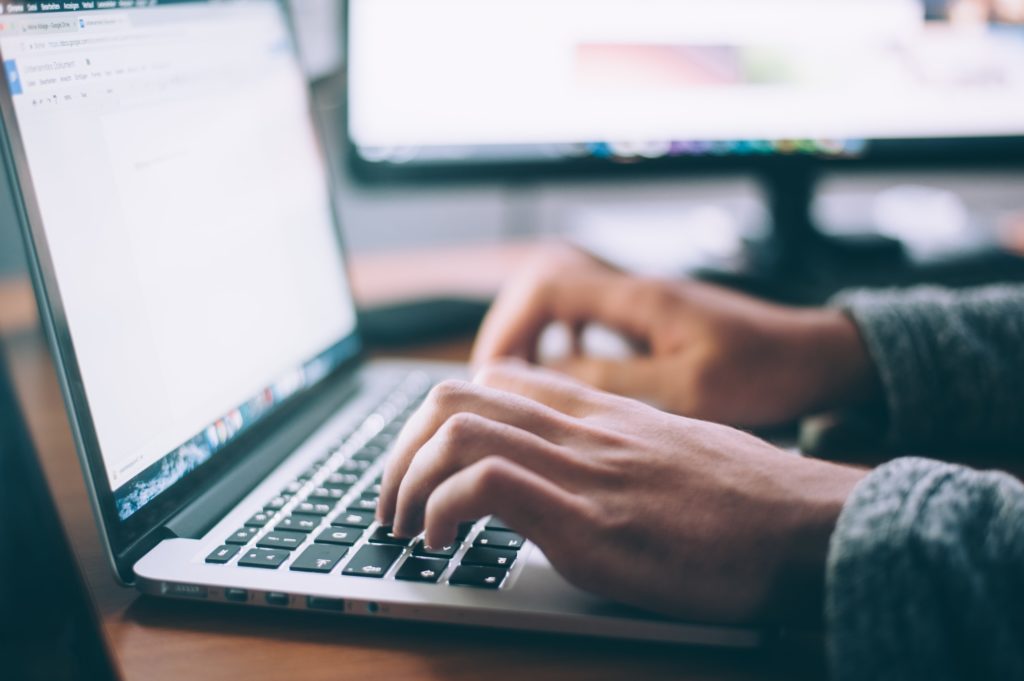 Are you interested in earning some extra cash on the same campus where you will be taking classes? Of course, I am!
It's good to know that this university has jobs available for you.
Career Opportunities at McMaster
There is a section on the Human Resources website dedicated to getting students connected to career opportunities. Staff positions, faculty positions, teaching assistant positions, and sessional faculty positions are some of the job postings.
The most popular position that students like is the teaching assistant position. If you are not aware of what that is, that's okay. Essentially, teaching assistants are professors' assistants. Whenever you attend a class, you will see the Teaching Assistants list on the syllabus or in class, or the professor will introduce the Teaching Assistants for that section. There may be tutorials in your courses, and the Teaching Assistants will teach those tutorials. Obtaining a deeper understanding of the material is really easy with their help. As well as grading your assignments, TAs can assist you in understanding your assignments. I've had many conversations with Teaching Assistants in different classes about coursework or lecture material that I did not understand. There are many Teaching Assistants who have already finished the course with excellent grades. The requirement for becoming a Teaching Assistant is actually to have taken the course previously and received an A- or higher. I will leave that research up to you, but you may have different requirements for different teaching assistant positions.
There are different staff positions, faculty positions, and sessional faculty positions that students can apply for. Some employment opportunities include a research assistant position, and various in-office positions. Your future career will benefit greatly from this chance to build your knowledge and skills. A lot of future employers would appreciate the fact that during your undergraduate years, you gained some experience. Look into the job opportunities that are available because you may be able to increase your knowledge and experience in a position that closely relates to your skillset.
If you are passionate about tutoring others, you can become an undergraduate peer tutor at Tutor Ocean. This company is partnered with McMaster University to allow students an opportunity to tutor or be tutored by peers professionally. By creating a profile of what classes at McMaster you excelled in, you will be able to set yourself up as a tutor for students at the university. Tutoring is a paid position, and your hourly rate will be determined once you've applied. In addition to being a tutor, you can also hire other people to tutor you, but tutoring a fellow student is a great way to earn some money.
If you've excelled in a few classes, you should definitely apply!
Work Program at McMaster
The Work Program was established for students who are in need of financial assistance. While remaining enrolled in classes, students can participate in this program and work on campus. For the fall and winter semesters, you will be required to work for 10 hours each week. As a result, you'll have a good chance of earning money and have enough time to complete your assignments and study for your courses without falling behind. In addition, you can work full-time (35 hours per week) in the summer months once the winter semester has ended.
You will have the opportunity to explore jobs in different departments since there are just over 1000 different positions available. Among the positions available are working in restaurants and stores, being a research assistant, a student ambassador, and more. Since the work program is for students who demonstrate a need for financial assistance, each job opportunity is paid.
To qualify for this program, you need to make sure that you fulfill the eligibility requirements. A requirement is to prove that you have applied for the Ontario Student Assistance Program (OSAP); however, if you did not apply for certain reasons, you just need to prove that you are in need of financial aid. It will be exciting for you to have the opportunity to work at the same location where you will be taking your classes. In this way, you're not bothered about having to commute around the city, or concern yourself with being late for classes/events.
Take advantage of this program if you qualify! This is a wonderful way to gain some work experience.
Jobs Off-Campus
The campus is located near many restaurants, retail and grocery stores, as well as other types of shops. Off-campus employment is easy to find because there are several options available.
Right across the street from the McMaster Children's Hospital, there are several different restaurants such as William's Fresh Cafe, Starbucks, Gino's Pizza, Pinks Burgers, etc. There are also other places such as Shoppers Drugmart, and Westdale Pharmacy.
Other options include the Pancake House, Dough Box, and Fortinos, if you don't mind walking a few minutes. There's a high probability that you'll find an off-campus job regardless of whether it's right across the street or down the block.
Those who know the area will know that there is a charming little village called Westdale with small shops on the main street. Several shops in this village have students working for them. Off-campus students are often found living in Westdale, and many of the shops know that students work for them, so you won't have to worry about working too many hours. It is common for shop owners to be very understanding.
Final Thoughts:
You shouldn't have much trouble finding a job if you aren't too picky about the position you will be hired for. You should keep in mind that many of the companies near campus are not big companies where you can find office jobs or research positions. Students who want to make some money while taking classes have the chance to do so with these companies. Furthermore, they help you gain some work experience and help you build your resume for the future when you apply to bigger companies.
Good luck with your job hunting!
There are more guides like this one. Explore Top Places To Live At McMaster University to learn more and join today for more unique campus insights Here.