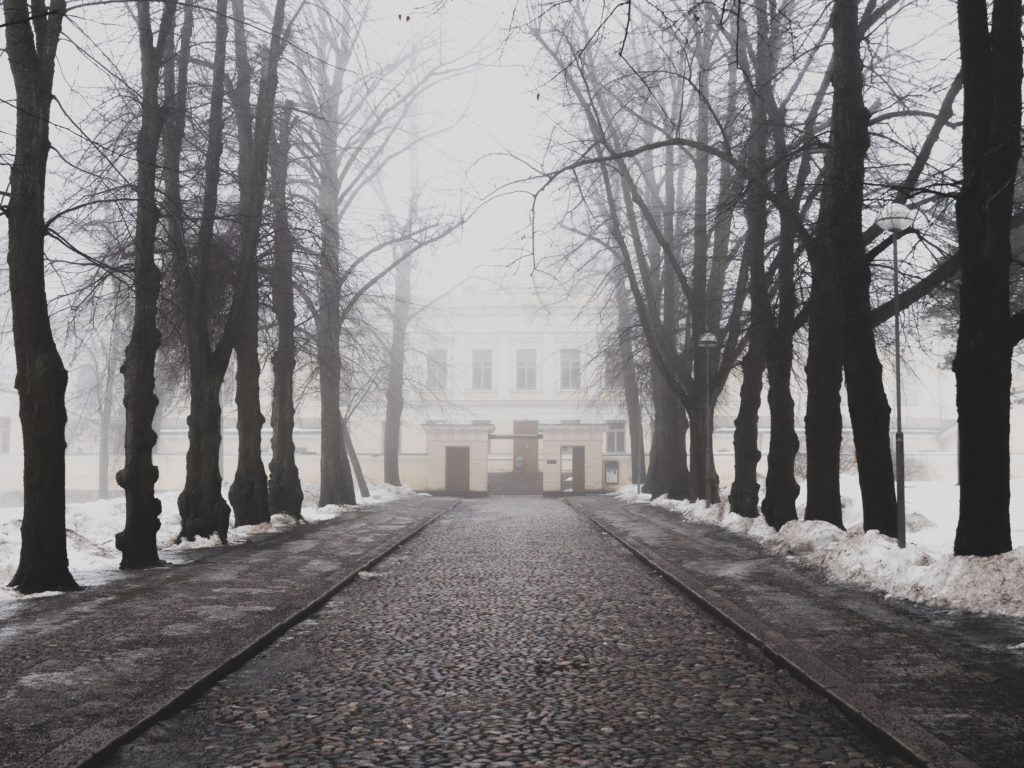 Are you looking for a place to live but have no idea where to start? That's completely understandable.
As a first-year student, you're probably planning on living on campus in one of the residence buildings. However, the prices may be quite high…
In any case, if you plan to live off-campus, I'm sure you'll find this article helpful!
Residence Buildings
This is a fairly straightforward process. You either choose to live on campus or you don't. You must meet eligibility criteria to be able to stay in one of the buildings, but once you accept an offer, you may have already found out if you are guaranteed a room.
The application process must still be completed even if you have a guaranteed room. As part of the application process, they will find out what type of student you are (personality) and what type of rooms and roommates you prefer.
A total of 13 residence buildings reside on campus, with more planned in the future.
Each of the buildings is a part of the Learning Living Communities. Communities of the LLC include creative expression, health & wellness, innovation & society, outdoor leadership, and women in leadership. In the application, they ask you questions to determine which community you belong to, and this is how they determine which residence building you would be best suited for. These communities were created for students to connect with each other and to continue learning outside of the classroom. Additionally, each building hosts different types of events related to the communities. For example, the creative expression residences would host paint nights to allow the students to express their creative side.
As for costs, you will have to spend quite a lot. Price varies depending on the type of room. Let's not forget the meal plans as well. In order to live on campus, you need to purchase a meal plan, which comes in different sizes. Additionally, students can rent mini-refrigerators through a company that has partnered with the university. You can purchase these refrigerators and have them delivered to your room even before you arrive. How convenient is that?
Would you like to share a room with someone? Well, there are different types of rooms for students who want to live with one, two, or three other people! I say, the more the merrier! Additionally, they have rooms with double occupancy, but a shared bathroom with another room that has two other people.
If you'd rather have a room to yourself, you also have the option of requesting a single room too.
There are some rooms that do not have a private bathroom as well, which can also have some students feeling uneasy. If you would like your own bathroom, be sure to request it during the application process. However, if you don't mind sharing a bathroom with others, they have communal bathrooms that are shared among a few other students living on the same floor. It is not as bad as you are possibly imagining it.
Living on campus, I had a double room and a shared communal bathroom. Although there was one shower and two toilets, I never came across any problems with the shared bathroom. There was a high level of cleanliness and respect for each other's privacy. So if you're reading this and you're stuck with a communal bathroom, it's not as bad as you think, so don't worry about it!
Check out McMaster's Housing & Conference Services website for more information on residences; the experience, room types, and prices.
Off-Campus
Perhaps you think that living on campus isn't worth the price. I can totally understand that. For your convenience, there is a section on the Housing & Conference Services website dedicated to off-campus living. Rental listings, house hunting, and neighbourhood information can be found in this section. They also include information about leases, finances, and housing scams.
If you don't do your research, you can get scammed.
Some of the more popular neighbourhoods that students choose to live in are Westdale and Ainslie Wood. It is convenient for students to live in these two neighbourhoods because the school is close by. These neighbourhoods provide affordable housing options within walking distance of the campus. Also, there is easy access to public transportation (buses) both to and from the campus as well as into Hamilton's downtown. As part of your tuition, you'll also receive a presto pass, so you won't have to worry about taking the bus to or from school. In addition, the Student Walk Home Attendant Team provides a free service for walking students home after dark.
Other areas some students choose to live in are downtown Hamilton and Dundas. They are a bit farther from campus, however may offer better affordability or be more convenient to your place of employment. I know many students get an internship position downtown Hamilton and that's why they choose to live there. The good news is that these two areas are only a short bus ride from campus!
On the Mac Off-Campus page, you can find listings for rental homes, you could list a house, or find a roommate. The website allows you to search for properties and to contact the landlords to schedule a showing. They also have a program called McMatch which allows you to build a profile to find housemates. Isn't that cool? First-year students who do not know anyone on campus might consider signing up because they could find a roommate and potentially make a friend.
Do you have any experience signing a lease? Do you even understand how a lease agreement works? You need not worry, there is a section that explains what to look for in a lease agreement and how to read it. There is also a bit of information about subletting as well. In your position, I would definitely explore this page for more information about leases and lease agreements
Now let's talk about something that is perhaps more important, namely financial matters and housing scams. It is important to understand rent and that you need to pay every month. You also need to make sure you find out if utilities are included or not. In the Money Matter section, this is where they explain in detail about deposits, rent, rent payments and deductions, and rent increases. Under the Housing Scams section, they discuss possible scenarios and tips on avoiding scams. If you plan to live off-campus, I highly recommend taking a look at both of these sections for information.
What's Next?
Wherever you decide to live, remember to do your research! It is very important you understand leasing agreements as well as the financial aspects behind them. It's also a good idea to look at Facebook group chats because some of them list rental properties and some people also find roommates on there as well.
Best of luck to everyone searching for a rental home! 
Learn more about McMaster by reading Top Things To Do Before You Graduate From McMaster University next. Your scholarship journey starts now. Sign up for our weekly scholarship newsletter Here.