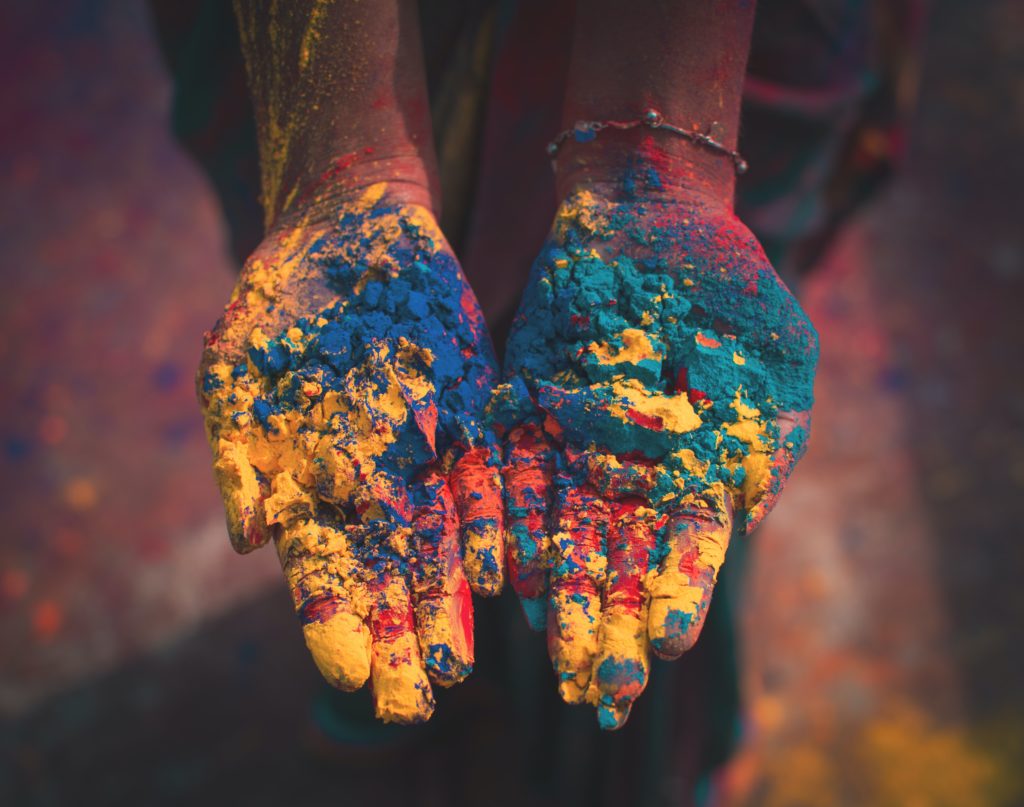 "Traditions touch us, they connect us, and they expand us…" (Rita Barreto Craig).
Some people say that the next four or so years at university are the ones that you will never forget. One of the reasons we cherish those years is because of the traditions that occur. Traditions are both unique and shared at post-secondary institutions. For example, many post-secondary schools have a week dedicated to celebrating the first years, however, the events that occur that week might be different. Usually, many schools will also host a fake homecoming party (FOCO) or a real homecoming (HOCO) party.
Some faculties might have their own traditions as well like having a top-secret ceremony once you graduate from the engineering faculty.
Regardless of the tradition, you should be a part of it.
Welcome Week
Welcome week at this university is one of the most fun times you'll have in your first year. It is highly encouraged that first-year students attend since this will provide them with a great opportunity to make friends.
You're probably curious what welcome week actually is, and what all the hype is about. Before classes begin, students will have a week filled with fun group activities and events. As a result, they have a better idea of what the campus entails, as well as the school as a whole. Additionally, it allows everyone to establish relationships inside and outside of their faculty and year.
A big part of welcome week is the representatives (reps) for each faculty and school as a whole. These reps wear coloured suits and can be spotted easily all over the campus. Each faculty has its own special colour such as green for the Business faculty, red for the Engineering faculty, and black for the Life Sciences faculty. Reps are responsible for organizing a variety of activities, ensuring everything runs smoothly, and ensuring that first-years have fun and are comfortable.
The events and activities vary every year but some may include obstacle courses, escape room activities, arts & crafts, social sessions, etc. There are certain things that are repeated every year, such as faculty days, a concert with special performers, and a group picture with every first year in the shape of their graduating year. The picture is regarded as a particularly memorable and special experience for many students. An aerial drone was used to take the picture of everyone standing in the number of their graduation year on the football field. The faculty day is a day dedicated to everyone participating in activities with their respective faculty members. As a part of this day, you will learn more about your faculty and form relationships with other students within the same faculty as you.
Now, one of the most fun experiences to end welcome week is the concert. Does the name Post Malone sound familiar? Well, that's because he performed at McMaster's welcome week concert in 2017. The first-year students that year were so lucky to be able to see him perform.
Hopefully, you'll be able to experience an unforgettable welcome week as everyone else has. It's possible you'll meet some amazing people and make some extraordinary memories!
Fake Homecoming (FOCO) & Homecoming (HOCO)
Fake homecoming? What does that even mean?
Well, I don't know if you're familiar with homecoming, but it's a tradition in which graduates and other alumni are welcomed back. In Canada, the focus is mostly on a football game. Students look forward to homecoming because it is a day where everyone just comes together and celebrates. By celebrate, I mean party all day and all night.
Yup, the partying usually starts in the morning. In a street that has been closed off, students of the university gather and socialize while drinking alcohol.
… hopefully, those of you consuming alcohol are legal of course.
But that's really the gist of homecoming. Many students choose to watch the football game and then socialize on the streets afterward. Once the crowd has dispersed from the street, you can continue to have fun at the numerous house parties held by other students.
When the university is hosting the homecoming celebrations, there are usually food trucks, games, and live music. So don't worry if you don't like football, you can still have fun at the other celebrations.
As for fake homecoming, it is pretty much the same thing. Unlike the university, which isn't involved, it is the students who host the event. It's mostly just socializing on the closed-off street and going to house parties afterward.
If you aren't a 'party person' or 'social butterfly' that's okay. There is nothing wrong with showing up and seeing what's happening for a couple of minutes then leaving to do something else that you may enjoy.
St. Patrick's Day
McMaster is apparently known for having large St. Patrick's day celebrations. I have not yet experienced this event, but I look forward to it in the future. It is supposedly similar to the fake homecoming celebrations.
There's nothing like public street gatherings to get students in the mood to party. What can I say? It's a tradition!
For centuries, St. Patrick's day has been a celebration of having fun, relaxing, and wishing each other luck. Many universities also have large street parties in celebration of this day.
If you're worried about your safety, the university is already prepared for that. The city of Hamilton's police officers, and McMaster patrol officers have been hired to control and keep guard of the students attending these large street parties. Paramedics are also on standby at the gatherings just in case students consume more alcohol than they should or if anyone gets injured.
So, don't worry, just have fun!
Faculty of Engineering Traditions
I wish I could have experienced some of the stories I've heard about these traditions, but I am sadly not a part of the Engineering faculty.
Have you seen any students walking around in cool leather jackets? Well, that's because it is a university tradition that engineering students can purchase custom-made leather jackets. It's a bit pricey, but it's not just a regular jacket. Badges can be sewn onto it when you collect them.
Another tradition that engineering students experience when they graduate receives an honourary metal ring. This ring symbolizes that they have graduated from the engineering faculty. Metal rings are also given to engineering students at several other Canadian universities, but each university has its own design. I have only heard vague stories about this part, but perhaps you will be able to experience it for yourself. The students receiving these special rings have to attend a secret ceremony at which only faculty members and alumni are allowed to attend.
As for the ceremony itself, I am unaware of what happens during it, but now that my friends are graduating, I can hopefully get the insights.
If you happen to be an engineering student… have fun with this tradition. It's very special since it is the only faculty that does this.
I hope these traditions gave you a glimpse into what you will experience during your years at this school. All I can say is to make the most of your university years and have a great time!  
If you liked this, you might also like Top Tutoring/Academic Support Services At McMaster University. Empower your academic journey with scholarships and insights. Become a member Here.