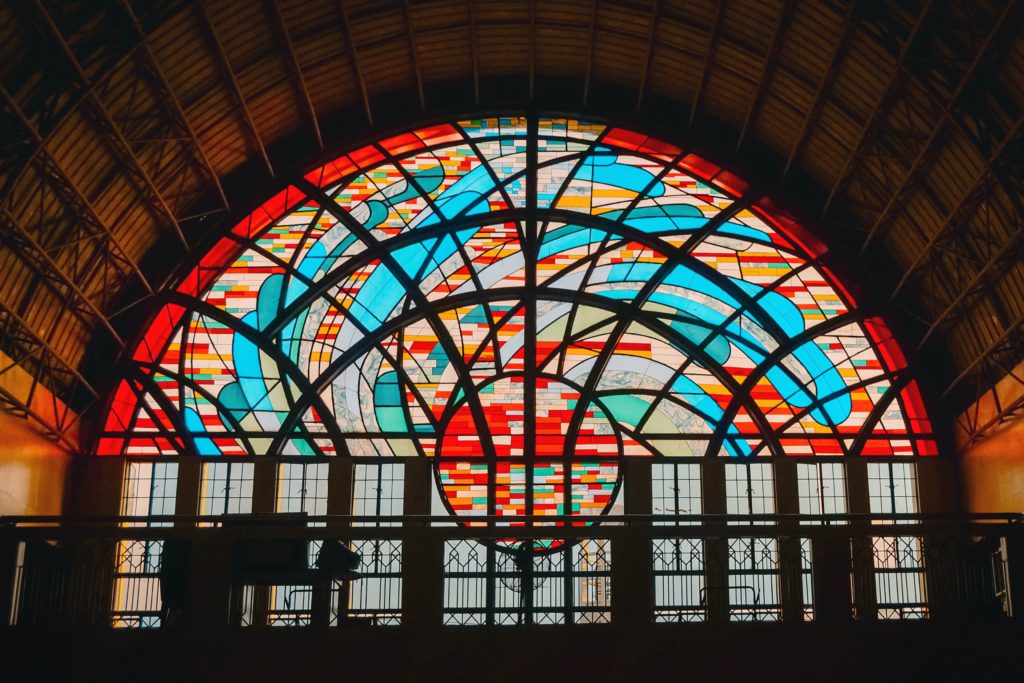 Surely you are curious about the alumni that attended this school because I know I was. It's interesting to learn that people you may have heard of, like a celebrity, politician, professional athlete, or wealthy entrepreneur, attended the same school you are at right now.
In due time, you'll be considered part of the alumni group. Who knows, maybe you too will be recognized as a notable alumnus one day.
So folks, let's get to talking about the top 5 notable alumni that attended McMaster University.
Lincoln Alexander
For those of you who aren't familiar with Canadian history, Lincoln MacCauley Alexander is the first black individual to be appointed as lieutenant-governor of Ontario. He was sworn in as Lieutenant Governor of Ontario in 1985.
Do you think his name sounds more familiar to you now? It might have to do with the fact that a highway in Hamilton was named in honour of him and his legacy (the Lincoln M. Alexander Parkway).
Besides serving as lieutenant governor, he also served as a cabinet minister in 1979 and a member of parliament in 1968. Before pursuing a career in politics, he worked in a Hamilton factory that produced anti-aircraft guns during World War II. He subsequently served as a wireless operator with the Royal Canadian Air Force in 1942.
After the war had concluded, he attended McMaster University and earned a Bachelor of Arts degree. Following that, he graduated from Osgoode Hall Law School at York University with a law degree. After eventually starting his own law firm, he was given an honorary title (Queen's Counsel) recognizing his contribution to the profession.
In 1991, following the end of his term as lieutenant governor, he became the chancellor of the University of Guelph. Upon his exit from that position in 2000, he was appointed Chair of the Canadian Race Relations Foundation and served as its spokesperson. Lincoln Alexander passed away sadly in 2012, but his legacy lives on as January 21 is recognized across Canada as Lincoln Alexander Day.
Roberta Bondar
The life of an astronaut sounds exciting. Rather than traveling from country to country by plane or boat, imagine traveling through space to a foreign planet…
This would most definitely be a life-changing experience.
In Roberta Bondar's case, she was the first Canadian woman and second Canadian person to fly through space in 1992. Even though she did not land on the moon or another planet, she had the opportunity to work as a payload specialist in space. In addition, she had a keen interest in photography, and as part of her mission required them to photograph Earth, her excitement for this mission grew even more.
Among the 4,300 applicants to the Canadian Astronaut Program that year, Bondar was one of six selected for admission. Women made up only 11 percent of those who applied.
In her childhood, Roberta Bondar was so fascinated with science that her father constructed a laboratory in the basement for her to conduct experiments.
Isn't that awesome? Especially since the 1960s were a time in which it was difficult for women to pursue their dreams, I appreciate reading about supportive parents. Additionally, her love for photography was also inspired by a camera she received as a child.
As the leader of the science team in high school, Bondar later went on to study at the University of Guelph to earn a Bachelor of Science degree in Zoology and Agriculture. Bondar completed her master's degree in Science at Western University in 1971, followed by her receiving a Ph.D. in neuroscience at the University of Toronto. In 1977, she achieved her final degree when she completed a Doctor of Medicine at McMaster University.
Here's an interesting fact… did you know that Bondar's guidance counsellor recommended she not pursue science as a major in university? She would never have had the chance to fulfill her childhood dream of being an astronaut if she had followed her guidance counselor's advice.
Her example serves as an inspiration for anyone who has been denied the chance to follow their dream due to their race, gender, culture, etc.
Andrea Horwath
Are you more interested in helping your community and participating in political discussions? That was the ambition of notable alumna Andrea Horwath when she graduated from McMaster.
Horwath attended McMaster University where she received a Bachelor of Arts degree in Labour Studies. In the years following her graduation from university, she has worked her way up to become the leader of the Ontario New Democratic Party (NDP).
Growing up in Hamilton, Ontario, she was surrounded by a hardworking family that motivated her throughout her education. During university, she worked as a waitress to help with tuition. The hardworking lifestyle of her family also gave her a new perspective on other hardworking families who need a lot more assistance than she had ever thought of. She saw firsthand how difficult it was for families to survive while working at a legal aid clinic in Hamilton.
She was eventually elected to the Hamilton city council, where she helped to support local businesses and families. It was her motivation and passion for helping others that enabled her to become the third woman to lead a major political party, but the first woman to lead the New Democratic Party.
Who knows, maybe Andrea Horwath could inspire you to become an elected official so that you can make your community better.
Martin Short
Personally, I think some childhood movies were the best, such as Madagascar 3: Europe's Most Wanted and The Santa Clause 3: The Escape Clause. Even some older comedy films like Father of the Bride and Father of the Bride 2 were top-notch.
All of these films have one thing in common, and that is the amazing actor Martin Hayter Short.
As a star of many films, television shows, and live musicals, Short has appeared in a wide array of media. Growing up in Hamilton with his four siblings, both his artistic style and his sense of humor were shaped by his parents. Before switching his major, he studied pre-medicine at McMaster University before graduating with a Bachelor of Arts degree in Social Work. He met two other students at McMaster who continued to motivate him over the years as they worked together.
One of the students he met who is also a notable alumnus of McMaster is Eugene Levy. In addition to being another exceptional actor like Short, Levy and his two children produced and starred in the TV comedy series "Schitt's Creek" which was nominated and won several awards.
It was a musical production called "Godspell" that gave Short and others (e.g. Eugene Levy) their big break. Throughout his career, Short hosted television shows, appeared in series, and played key roles in some musicals and films like Jack Frost in The Santa Clause 3: The Escape Clause. Aside from this, he has also voiced characters in movies and produced and starred in his own television show, "The Martin Show", which received six Daytime Emmy nominations.
As well as numerous acting awards, he was awarded medals by the Canadian government. He may prove to be a great source of inspiration for you if you are considering becoming an actor yourself. You can become McMaster's next notable alumnus for your future career as an actor/actress.
Syl Apps
Interested in becoming McMaster's next athletic notable alum? Maybe Syl Apps can inspire you to become one of the greatest athletes of all time.
Charles Joseph Sylvanus Apps was an NHL player who played for the Toronto Maple Leafs for his entire career from 1936 through 1948. In addition to being named one of the top 100 greatest players in NHL history in 2017, he is also remembered to this day as one of the Maple Leafs' greatest captains.
Apps represented Canada at the 1936 Berlin Olympic Games as a pole vaulter and was very much interested in football. He attended McMaster University pursuing a degree in economics while also playing for their football team.
He was recruited to join the Toronto Maple Leafs in 1936 after the owner of the Maple Leafs saw his athletic skills while playing football…
Yes, you read that right, he was drafted to play ice hockey even though the owner Conn Smythe judged his skills by watching him play football. Remember that Smythe didn't know how good Apps was at ice skating. Smythe, therefore, put a lot of trust in Apps as an ice hockey player, and signed him without really assessing his abilities in the sport he would be playing professionally.
In 1942, Syl Apps led the Leafs to victory by winning the Stanely Cup against Detroit. Afterward, his teammates and he then served together in the military during World War II. Following the war, he joined the Leafs for another three seasons. While he was back, he contributed to two of their Stanley Cup victories before leaving the Toronto Maple Leafs and the NHL in 1948.
In 1940, Apps also ran as a Conservative Party candidate for the federal government, but he was sadly defeated. Later in life, he served in the Cabinet in Ontario's Legislature as Ontario's Minister of Correctional Services. The Hockey Hall of Fame inducted him in 1961, as well as the Order of Canada in 1977.
Although he passed away in 1998, his legacy lives on through his children and grandchildren, who play professional hockey as well.
The Overall Impression:
The fact that this post-secondary institution has alumni who have made a significant impact on history is a lot to comprehend. However, it can also be an inspiration for those who would like to join their legacy someday.
Maybe there will be a story written about you if you let this article motivate you for your future careers. Being someone's inspiration to become the best version of themselves would be extremely rewarding! 
There are more guides like this one. Explore Top Student Resources/Services To Use At McMaster University to learn more. Gain access to new scholarships and guides by becoming a member today Here.