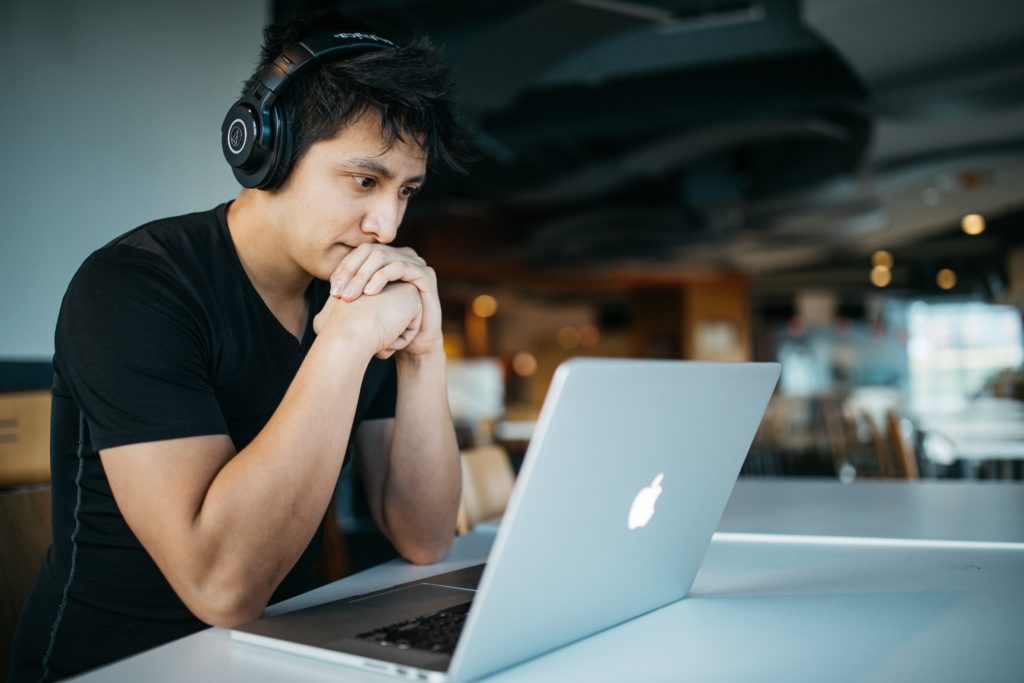 Do you plan to attend McMaster or are you already enrolled at this school, but are not aware of the resources available to you? There's no need to worry, I got you covered!
All future and current students at McMaster have access to a range of resources and services. Some of these resources are available online and in person.
So, let's get right into it!
Academic Advising & Resources
Likely, you've already heard about this if you're a McMaster student. The Academic Advising office is the place to go when you want to learn more about choosing courses, in-depth insights into programs, or have some questions about academic standing.
Interested in knowing exactly which faculties McMaster has? The campus of McMaster University houses six faculties. These faculties are the DeGroote School of Business, Faculty of Engineering, Faculty of Health Sciences, Faculty of Humanities, Faculty of Science, and Faculty of Social Sciences. Each faculty has separate websites which can be found on the Academic Resources page.
To students who are interested in level 1 enrolment, the best place to get the information you need is on your faculty's website, where you can find contact information for your academic advisor. In addition to contacting your advisor, each faculty's website can provide resources and tips you may need in helping you throughout your undergraduate and graduate years.
Have you heard about the academic advisement report for those of you currently enrolled in the university? Maybe you have, but do you know how to use it? Well, the academic advisement report can be found on your mosaic account andn this report shows you a list of courses required to take as well as your grades once they have been submitted. On McMaster's resources website, you can also learn more about this report under the Academic Advisor section. An instructional guide is available to explain how to read and use your academic advisement report.
I know that the first year may be a difficult transition for many of you, however, if you would like some advice on where your grades stand and what you can do to boost your GPA, please meet with your faculty's Academic Advisors.
Student Wellness Centre
Looking for counseling or medical care? How about wellness education? There is only one place on campus where you can find all the wellness services you need.
Check out the Student Wellness Centre, located on the second floor in the Peter George Centre for Living and Learning where you can utilize those services you need. This center was established to support you both academically and personally during your time at McMaster.
Anyone who needs to speak with someone privately (staff) about their needs, or find ways to deal with those needs, can use the counseling services at the center. They have specific pathways to help with your specific needs. To learn more about the counseling services and the pathways, check out the counseling section on the Student Wellness Centre website.
The Medical Care service offers a wide range of medical treatments to meet your personal healthcare needs. Those health care needs can be addressed by nurses and family medical physicians. Some of the medical services include immunizations & screenings, mental health support, transgender and gender-affirming care, treatment for minor injuries & illness, etc. They also provide naturopathic services which include acupuncture, lifestyle conselling, physical medicine (massage), etc.
It's probably no surprise that you're intrigued by wellness education. The purpose of this program is to offer information, resources, and services aimed at educating students about the importance of health and wellness. Some of the programs include workshops & training, and a lounge, etc. Be sure to check out the wellness education section on the Student Wellness Centre website.
Be sure to utilize these resources and don't be afraid to seek the advice and help you may need, these services were made for the students of McMaster.
Student Accessibility Services
Perhaps you have heard of Student Accessibility Services (SAS), even if you don't require the services they provide. This is because SAS provides academic accommodations and other related resources to students with disabilities.
This service has probably been mentioned in your classes. Students will be asked to volunteer to be SAS notetakers at the beginning of each course. Additionally, this service provides students with extra accommodations during midterms and exams like extra time to complete exams and bathroom breaks.
Students transitioning from secondary institutions, students from other post-secondary institutions, undergraduates, and graduate students can access the services.
If you are interested in learning more information about the services, events, and the SAS in general, check out McMaster's Student Accessibility Services website.
International Student Services
This service speaks for itself. The International Student Services is a division established in providing services to the full-time international graduate and undergraduate students as well as, exchange and visiting students.
Having international students at McMaster and Hamilton is an important and valuable part of the community. Every year, students from different provinces and countries attend/visit the university, making it more diverse than ever before.
You can find more information about international student services on our site in another article about the international student services provided at McMaster and the city of Hamilton. You can also visit the international student services website in addition to the article!
Student Success Centre
In the Student Success Centre, students can find assistance, programs, resources, and services beginning the moment they take an offer of admission and continuing for ten years after they have graduated.
Did I say after ten years of graduation? That's right, you read it correctly.
That's another one of the benefits you receive as a student at McMaster University. This service was designed in helping students succeed in their education and future careers.
Among their academic services are online learning support, one-on-one skills coaching, peer tutoring, etc. Some of their career services include conselling and support, career decision-making, job search, etc. They also facilitate global opportunities such as studying abroad, volunteering abroad, and scholarships and awards.
Have questions about this amazing service? Visit the Student Success Centre's website for more information.
Financial & Student Affairs
The financial affairs department has been formed to provide financial leadership with analysis, reporting, and strategic performance oversight. There are 4 responsibility quadrants in their strategic plan, namely the strategists, stewards, operators, and catalysts. If you want to learn more about the financial affairs and responsibility quadrants, visit the financial affairs website.
McMaster Student Union
About 24,000 undergraduate students are represented by the McMaster Student Union (MSU). This union handles services, employment, clubs, and governance.
The services that MSU provides include campus events, emergency first response team (EFRT), child care centre, pride community centre, etc.
The employment section of MSU offers students the opportunity to apply to jobs and get paid, or to volunteer to gain more experience for their resume. If you are interested in getting involved with this school and this great union, this is a terrific opportunity for you. Additionally, they provide application tips that will improve your chances of getting hired!
Among the more than 300 clubs on campus, there is likely to be something that sparks your interest. Perhaps you have an interesting idea for a club. This union provides information about the timeline, details, and policies of ratifying new clubs.
This organization is governed by its Constitution and operates within the guidelines outlined in its Bylaws. Many student leaders serve in groups like the General Assembly, Student Representative Assembly, Executive Board, Board of Directors, and the full-time and part-time staff.
Registrar Services
Registrar services generally deal with a different set of services compared to the above resources and services. A registrar is a place you would go for assistance with things like verifying your enrolment, obtaining student ID cards, getting transcripts, etc. For updates on the school and help with other technical needs, visit the Registrar Services website.
Knowing the resources and services this university offers should help you feel more at ease.
The official McMaster University website lists many other services available at the university, so make sure you look at those on the resources page! 
Say goodbye to student debt. Subscribe now and get scholarships sent straight to your inbox by Signing Up Here.