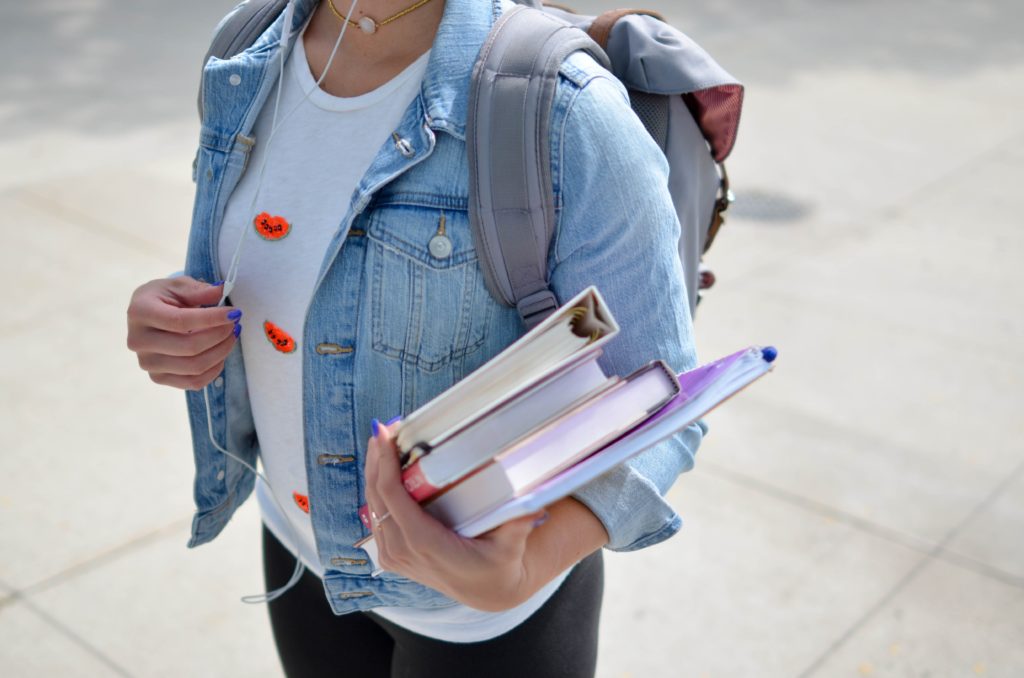 If you're reading this, you're probably hoping for specific insight into how to get into McMaster. Perhaps you think you need connections with people who attend this school in order to gain admission. Maybe you're thinking that you have to have at least a 90 in order to be considered for a spot in this school. Well, as far as you are concerned, you will hear exactly what many other websites, teachers, guidance counsellors, or students attending this school will tell you.
Take note of the requirements (courses and grades) for your desired program as well as get involved with your high school and community.
Generally speaking, that's how to gain admission to this school. Of course, receiving your diploma is extremely important too. However, there is nothing spectacular or newsworthy that will ensure your admission, but it can increase your chances.
First, let us talk about the Ontario admission requirements according to each program.
Admission Requirements (Ontario) For Programs
Every program at this university and many universities, in general, have different requirements for different programs. In Ontario, obtaining admission here is probably not as difficult as other provinces and countries. As a student pursuing a Bachelor of Honours Commerce degree, I did not need to take any science courses in high school to get into the Commerce program. I did not need to take any business-related courses either but that does not mean that I shouldn't either. Although there are a few required courses, there are electives, such as business-related purses, that may benefit you in the program.
According to the Admission Requirements page on McMaster's Academic Calendars website, to get into the commerce program called Business 1, you must complete the following courses: English U, Advanced Functions U, Calculus and Vectors U, and three additional U or M courses (six courses in total). Make sure to buy some casual and formal business attire as well!
The thought of being one of the students wearing their McMaster leather jacket and talking about receiving their metal rings after they graduate is fascinating, isn't it? Well so are the requirements. Including a minimum average in the high 80s, and a mandatory on-line assessment, the Engineering 1 program's course requirements include, English U, Calculus and Vectors U, Chemistry U, Physics U, and two additional U or M courses.
The Honours Health Sciences 1 program is one of the most competitive programs to get into at McMaster. In addition to the minimum average of 90%, just over 200 students are accepted yearly. The course requirement includes English U, Advanced Functions U or Calculus and Vectors U, Biology U, Chemistry U, and one additional U or M course.
I'd say that the Life Sciences program is probably one of the most popular and largest programs that McMaster has. When you consider that 1000 students are accepted every year, it begins to make sense why they are all over campus. Interested in being one of the 1000 students? Well, their course requirements are English U, Advanced Functions U or Calculus and Vectors U, Biology U, Chemistry U or Physics U, and two additions U or M courses.
I could continue listing more programs and their requirements but there are simply too many to fit into this blog! I have listed some of the larger and more prominent programs that McMaster offers, but there are many more appealing options, such as Nursing, Social Sciences, Studio Art, Music, Midwifery, Medical Radiation Sciences, Integrated Business and Humanities, Economics, etc.
To learn more about other programs at McMaster and their requirements, visit the Academic Calendar website under Admission Requirements. Moreover, visit McMaster University's website for future students under the Admissions section where you will be able to select your program as well as whether you are from Ontario, another province/territory, or another country.
Admission Requirements (Other Countries, Provinces, and Territories)
Besides the price differences for anywhere outside of Canada, the program requirements also differ as well even for the other Provinces and Territories. Well, what did you expect? Obviously, the requirements would be different for students who don't live in the Province of Ontario, but that doesn't mean they will be more difficult for you.
For each of the Provinces and Territories, the requirements vary. The McMaster Academic Calendar website, which was mentioned above, indicates that the main requirement is English, along with other courses. I'll let you guys read more into that on the Academic Calendar and Admission Requirements website. Additionally, you can find more information about what the requirements are like for both the International Baccalaureate Diploma and Advanced Placement courses/examinations.
Now let's talk about international students. Well, when it comes to course requirements, there isn't much I can say but to check out the Admission Requirements website. Yeah I know, I had so much to say when it came to Ontario students (mainly because I am from here), however, I would rather provide a website that has the information you're looking for. In addition to checking out the website, it will also give you contact information to speak with someone who can break it down and explain the process to you. For more information, I highly recommend talking to an employee because they are very friendly and eager to assist you. There are many people at McMaster who want what's best for their students, especially international students. It is a possibility that the person you speak with understands exactly what you're going through and can help direct you.
Extra-Curricular Activities
Clubs. Committees. Employment. Athletics. Where do I even begin?
Honestly speaking, as an undergraduate studying Commerce at McMaster University, I was involved in three clubs during my high school years. I wasn't on a sports team, I didn't volunteer outside of school, and I didn't have a job. Although I have done some volunteer work within my school, it wasn't anything extravagant or very important. Aside from that, I never had the opportunity to take the International Baccalaureate program or any Advanced Placement courses because my high school did not offer them.
The point is, I didn't do much in high school other than study, but that doesn't mean you should either. To increase your chances of getting into this university, you should do more extracurricular activities.
McMaster University appreciates students who got involved with their former school and community since this meant you were more likely to do the same for their school. In addition, it shows them that you're capable of successfully balancing your academic and personal lives. Let's not forget those of you who work as well. The same reason that balancing your lifestyles can increase your chances can also be attributed to mixing your professional, academic, and personal lives.
Don't forget to think about yourself when making decisions!
You should not try to join clubs that won't make you happy, such as student council in the hopes of improving your chances. In addition, joining sports teams isn't a good idea if you're not athletic, or even volunteering in your community as babysitting can be a hassle.
Regardless of your choice, ensure you are comfortable and happy. 
Looking for more insights? You should read Free Activities for McMaster Students next. Empower your academic journey with scholarships and insights. Become a member Here.