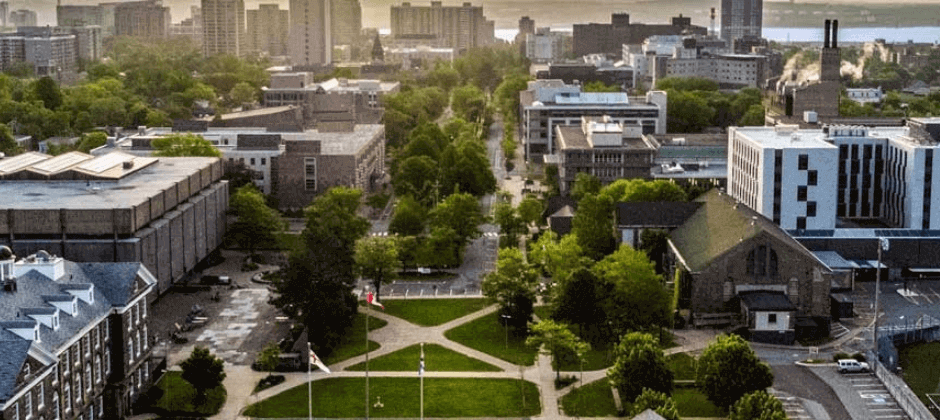 Going to university is a big transition. There's so much planning involved to make sure you picked the right courses. Then there's packing all your necessary living items (don't forget your toothbrush!) and getting to campus to start this new journey. Being an international student adds more to that process. Accommodating international students with passion is big for Dalhousie as this site is dedicated to international students as includes information on everything you will need to know!
https://www.dal.ca/campus_life/international-centre/new-students.html 
Definitely, the number 1 resource on campus would be the International Centre located at LeMarchant Place.
INTERNATIONAL CENTRE
For new students they will walk you through immigration information such as which visas you need to acquire, planning for arrival, and finding a place to live. There's also the Peer Mentor program which connects upper-year international students with new international students. The upper-year student helps to guide the newer studies during their transition. 
For current students, the international center offers many other resources. 
English as a Second Language
https://www.dal.ca/campus_life/international-centre/current-students/english-as-a-second-language.html
Maybe English is not your first language. This can make course material so much more difficult and communicating with your peers. To help with this, Dalhousie University provinces: 
ESL Workshops
Writing Support from the Dalhousie Writing Centre
English Corner which gives international students and newcomers the chance to practice their verbal English skills
Student Health Plans
Dalhousie University provides a health plan for international students who are not covered by Provincial Health Insurance. This plan covers both general doctor visits and emergency medical services. 
Find out more at https://www.dal.ca/campus_life/health-and-wellness/my-insurance-plan.html
Working and Finances
It costs so much more to be an international student. However, there are ways you can go about managing that hefty price tag.
Scholarship and Bursaries
Check out our other article on scholarships and bursaries at Dalhousie University to learn more about them.
Working in Canada
There are on-campus and off-campus work opportunities, each having its own special criteria. The international center will be able to walk you through this process of figuring out which documents you need. 
DALHOUSIE INTERNATIONAL STUDENTS ASSOCIATION
This society is aimed at accommodating international students from anywhere in the world. They promote activities that will be of interest to both international students and exchange students. 
This is an amazing way to stay connected with other international students and engage in activities.
Find out more about upcoming activities at https://www.facebook.com/DalInternational/?ref=page_internal
OTHER CULTURAL SOCIETIES
Dalhousie also has a number of specific cultural societies to join. Some of these are the Dalhousie African Students Association, Dalhousie Arabic Society, Dalhousie Caribbean Connections and the list goes on.
Finding a society that is connected to your cultural background will help provide a space with people who also share a similar background with you. Being far away from home can be lonely so why not connect with a piece of your culture in Canada. To find out more about the cultural societies present at Dalhousie visit here.
Stressed about finding a place to live? Check out https://campusguides.ca/2021/09/03/top-places-to-live-at-near-dalhousie-university/ for some options!
f you enjoy this information and want to see more helpful resources, scholarships, and internships, consider signing up and getting opportunities sent right to your inbox.
https://forms.yconic.com/s/yconic-Sign-Up-Form/tt-a79e48?ref=campusguides