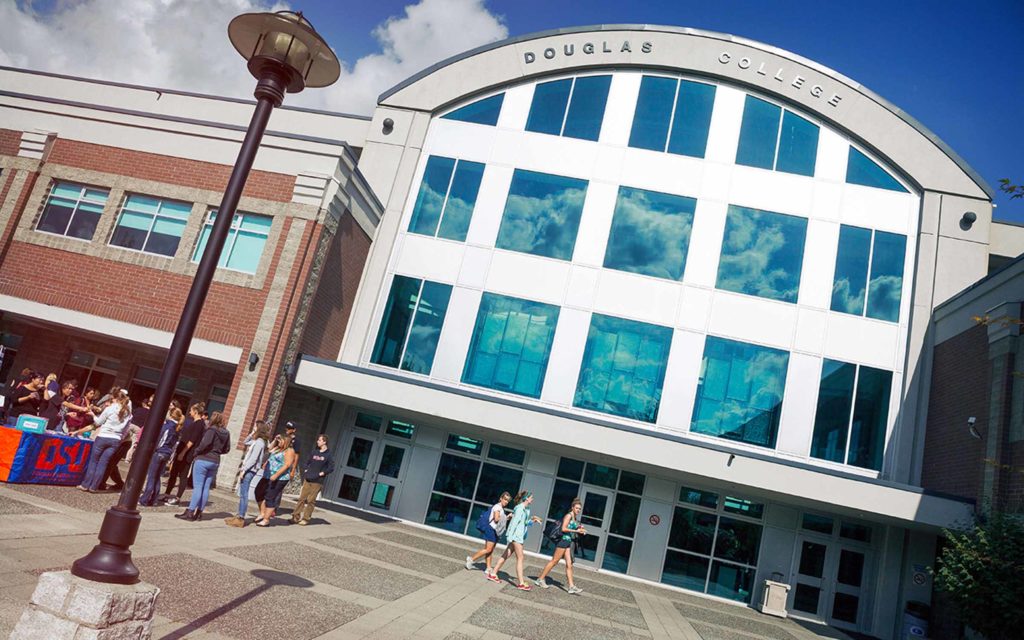 Have you ever passed up on sleep, going out with friends, or even eating because of schoolwork? (Or worrying about studying) Me too. College can be really stressful and difficult, and it's perfectly normal to need some additional guidance or help! It's probably one of the best things you can do to help yourself so you won't be dying while trying to survive school.
Douglas College has some great academic resources for students in order to help them achieve success in their studies and have good understanding of course material! Some are really program specific, so keep that in mind; however, tutoring is more flexible and has many options for all areas of studies.
Tutoring is an amazing way for you to get help from a peer- a.k.a someone who's been in your shoes and knows the course material well. It's always best to learn about something from someone who has experienced it firsthand, because content will be fresh in their mind! You might also pick up some helpful tips about profs or TA's as well!
With that being said, here are some resources offered!
1. Geography Lab
If you're in the faculty or taking courses under the geography umbrella, you might want to take advantage of these open labs! Lab technicians (techs) are available for assistance. Douglas College's current lab techs are Sabrina and Sasha, and they are available Monday through Friday from 9:30 am to 4:30 pm. They are also available by email. If your request or question is lengthy and needs more investigation or unpacking, lab techs will be happy to help over zoom. Please visit this website for more information!
2. Learning Centre
The learning centre is where you can find peer tutors and writing tutors! All services are online (currently) and free for students to use! You'll be able to find strategies and tips, book an appointment, and more. For a list of Content or subject areas that are covered by tutors, please check here.
The link above also works if you're looking to become a tutor, yourself! There are some amazing benefits if you currently have a cumulative GPA of 3.0 or higher in 9 credits of work at Douglas College. You can get paid for your work for up to twenty hours per week, improve your own study skills by helping other students, develop your communication skills further, and get recognition for your efforts.
3. Math Lab
Struggling with math? Book a time for math lab, which is drop-in assistance! Support is usually available at the New Westminster Campus and the David Lam Campus in-person. For now, though, everything is offered online only due to COVID-19 measures. For more updated information, please refer back to the website. The website will always have a great timeline of available dates, too, which you can use to book your slot!
4. Student Success
Do you want to take a whole course to help you develop great study habits and strategies? Take Student Success 1100: Introduction to College Studies. It'll help get you prepped and ready to go for your time at Douglas College. This class is ideal for incoming first-year students, as it is a way to help get you set up for success right away! You can watch some amazing testimonial videos to see if this might be for you!
5. Psych Lab
Psych courses are very common among first year students! If you're even taking a single psych course, you can take advantage of drop-in psych labs, which offer specific tutoring related to your coursework, guidance on using APA format, provided research spaces for experiments, computers equipped with Microsoft Office, and more! Virtual lab is offered currently, due to COVID, but you can expect the labs to be in-person in a regular year! In order to book a spot, please visit the website and fill out online information. For any inquiries, feel free to email psychlab@douglascollege.ca.
6. Best Study Spots (Campus Guides Article!!)
Finding a nice, quiet, comfortable study spot can be a challenge. You want a place that fits your studying habits but tracking one down across campuses can be hard. There's a short article that's up on the Campus Guides website to help you! Check it out; maybe you'll find your new favourite study spot.
Above all, do what you think you need and works best for you. The academic resources that work for your friend might not work for you, and that's okay! Hopefully your time and studies at Douglas College is fun and filled with less academic stress!