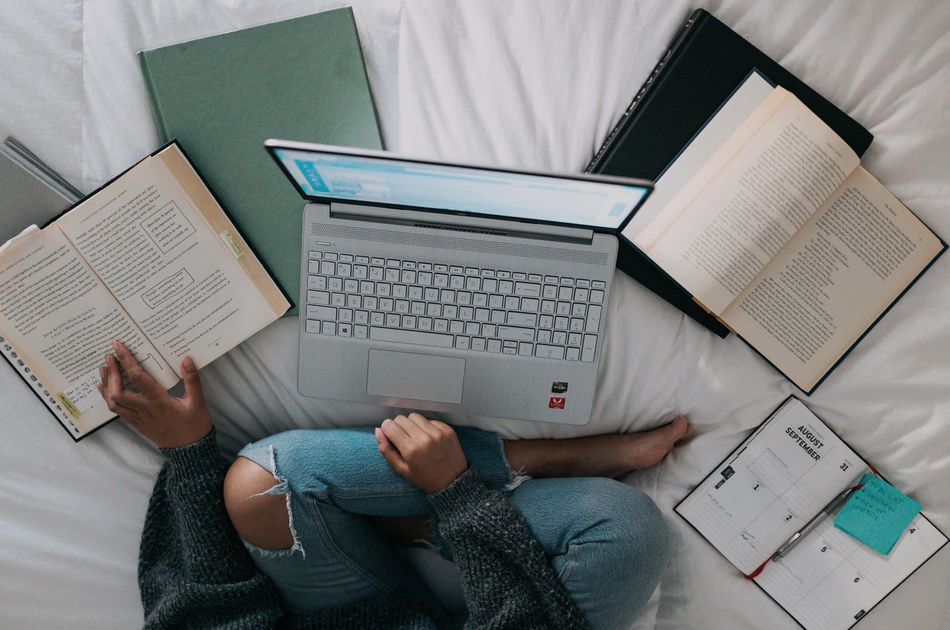 Exams are upon us! Now is the time to buckle down and bury your head in your notebook, textbooks, and lecture notes. After surveying students, we compiled a list of ideal study locations so you can dive right in to prepare. Here are the best places to study at Douglas College.
NOTE: Due to COVID, some of these facilities may not be operating on normal hours or they may even be functioning online only. Please contact them ahead of time and be patient. Thank you.
Douglas College Library
The library is located on-campus, so you can find some quiet while you get to work. For more privacy or group study sessions, there are study booths available on a first-come-first-serve-basis as well as study rooms that you can book in advance. Learn how to properly cite your sources by getting help with APA, MLA, Chicago, annotated biographies, and even more! Check the library's articles and databases for proper sources and information on assignments, essays, and projects that you are currently working on. Additionally, if you require reference help, then you can email, text, and chat in real-time with a librarian.
Hideout Cafe
A short walk or drive from Douglas Campus is the Hideout Cafe. A hidden gem for the best Fair Trade, organic coffee, and food options. With its cozy vibes, peaceful dining environment, ambient music, patio, and free wireless for customers, the Hideout Cafe is another ideal studying spot for Douglas College students.
Lafarge Lake
On gorgeous sunny days, when the weather is nice and warm, try studying outside by Lafarge Lake! It's a five-hectare man-made lake located in Town Centre Park. During normal operations, there would be Lights at Lafarge Lake this time of year, which is a gorgeous walk!
Your Own Spot
Find a place on or off-campus, preferably a location that will keep you both calm and focused on your studies. It might be your backyard or a park bench or a patio… as long as you are able to finish your readings, write those essays, and study for exams, you will be good to go!
So there you have it! The best places to study at Douglas College. If you are a Douglas College student who is looking for more articles, consider reading the Best Student Resources On-Campus now.