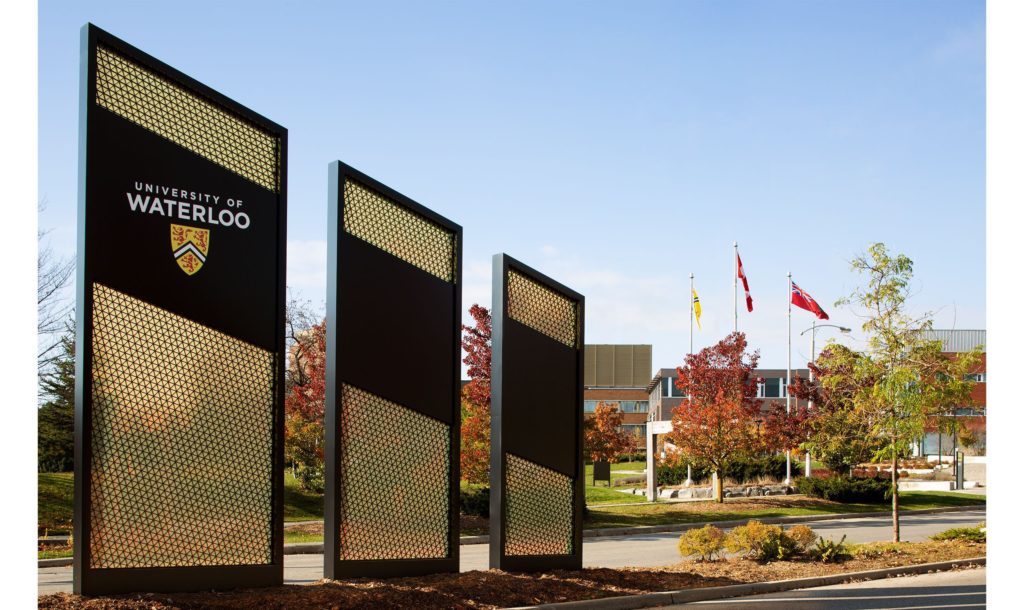 The University of Waterloo is one of Canada's most famous and prestigious post-secondary institutions, and while the university has many great programs, there are a few for which it is known. Here is the list of the top programs (in terms of reputation, competition, and finding jobs post-graduation) at the University of Waterloo.
1. ENGINEERING
You cannot talk about the University of Waterloo without talking about its diverse engineering programs. Waterloo is Canada's largest engineering school, with almost 11,000 students enrolled in 2020. The following are the 14 engineering disciplines offered by the University of Waterloo:
Architectural Engineering
Biomedical Engineering
Chemical Engineering
Civil Engineering
Computer Engineering
Electrical Engineering
Environmental Engineering
Geological Engineering
Management Engineering
Mechanical Engineering
Mechatronics Engineering
Nanotechnology Engineering
Software Engineering
Systems Design Engineering
While all engineering programs at Waterloo are relatively competitive, Software Engineering and Biomedical Engineering are by far the two most competitive engineering programs offered at the University. Waterloo Engineering is known for its unique co-op program, experiential learning opportunities, edge-cutting technology and immense entrepreneurial spirit. There are always plenty of competitions and grants being offered to students who think they have the next big idea. Waterloo Engineering graduates are extremely hireable, with 86% of graduates being employed within 6 months of graduation. Though, Waterloo Engineering is not a walk in the park. Waterloo is one of the most well-known engineering schools in the continent. It definitely challenges its students to a high degree, whereas for some, it's not worth it. So if you decide to enroll in Waterloo Engineering, make sure to have impeccable time management skills, as they'll definitely come in handy.
2. COMPUTER SCIENCE
Offered by Waterloo's faculty of mathematics, the computer science program is unique for its computational rigour. Students start their first year by being introduced to courses such as calculus, algebra, and programming, then explore more detailed disciplines in their upper years such as artificial intelligence, machine learning, algorithms, and much more. Perhaps one of the program's best features is the ability to customize your degree in the paper years, with over 70 computer science courses to choose from. However, if you're planning on applying to this program, you'll have to do some work during high school since it is encouraged by the school that you participate in some of Waterloo's international computer science and mathematics competitions. Let's be real here; "encouraged" practically means you gotta do it to be a valuable candidate. These competitions include, but are not limited to the Canadian Senior Mathematics Contest and the Euclid Mathematics Contest.
3. ARCHITECTURE
Although Waterloo's program is part of the faculty of engineering, it's really a world of its own. Waterloo Architecture students have their own riverside Campus in Cambridge, Ontario. The program receive thousands of applicants and only accepting around 80 students every year. Due to that Waterloo Architecture is one of the most competitive architecture programs in the country. At Waterloo Architecture, students become the centre of a very relevant curriculum covering design, visual and digital media, cultural history and theory, technology and environment, and urbanism and landscape, leaving them with a good balance between conceptual design and technical knowledge. In addition, the school has been rated the greenest architecture curriculum in Canada. Educating its students a great deal on sustainability and how architecture can react to the climate crisis.
At Waterloo Architecture, you will be at an accredited program, meaning you're working on earning your architecture license in Canada. You will also have your own studio desk for the entire semester where you will be able to experiment, try out different designs, create models and meet with professors for one-on-one critiques. After our first semester of second year, you will begin to alternate between school and co-op. Gaining up to 2 years of paid co-op, which will evidently further yourself the competitive world. One of the biggest appeals to Waterloo Architecture is the ability to study in Rome in the final year. With a permanent facility in Rome, Italy, the Waterloo School of Architecture takes its students to see one of the greatest sites of the entire built environment.
4. PHARMACY
In case you haven't guessed, what sets Waterloo's Pharmacy school apart from others is its cooperative education. The University of Waterloo School of Pharmacy is the only pharmacy school in Canada with an integrated co-op program. The program offers its students three co-op terms and three clinical rotations. The School of Pharmacy is located in the downtown Kitchener campus, a center for all things science innovation and new research. Since this program is a graduate program, you don't have to attend Waterloo at the undergraduate level to be enrolled. And while it's possible to be admitted into the school of pharmacy after two years of undergraduate science education, it's quite rare!
That being said, if you know you want pharmacy straight from high school, you can create yourself a shortcut by applying to Waterloo's Conditional Admission to Pharmacy (CAP) program. CAP is a program that allows approximately 25 students each year to be pre-admitted to the University of Waterloo's school of pharmacy after two years of undergraduate science education specifically at the University of Waterloo. Being accepted into CAP does not guarantee you a spot in the school of pharmacy but it holds a place for you should you satisfy the conditions of the offer. If you are successful, you will begin your pharmacy education in your third year of studies and will not have to go through the application process in your third or fourth year of undergrad, like many other students.
5. Anatomy/Physiology
The benefits of taking anatomy and physiology at the University of Waterloo are numerous, as with any well-regarded university program. However, it's important to note that specific benefits may vary depending on the individual's interests, career goals, and personal preferences. Here are some potential advantages:
Strong Academic Reputation: The University of Waterloo is known for its high academic standards and is ranked among the top universities in Canada. Studying in a reputable program can enhance your credibility and competitiveness in the job market or further education.
Quality Faculty and Research Opportunities: Waterloo's faculty members are both experienced researchers and experts in their fields. Engaging with knowledgeable professors can provide you with valuable insights and research opportunities.
State-of-the-Art Facilities: The university has both modern facilities and well-equipped laboratories that can enhance your learning experience and provide you with hands-on practical training.
Co-op Programs: Waterloo is famous for its co-op education model. Students alternate between academic terms and paid work terms related to their field of study. This offers real-world experience, networking opportunities, and a chance to apply classroom knowledge in professional settings.
Career Opportunities: Waterloo's strong reputation and extensive network of employers can lead to better job prospects upon graduation. The co-op program, in particular, can help you build connections and secure job offers before finishing your degree.
Personal Growth: Pursuing a rigorous academic program like anatomy and physiology can challenge you intellectually and help develop critical thinking, problem-solving, and analytical skills.
Networking Opportunities: Being part of a reputable university can offer you networking opportunities with alumni, professors, and industry professionals, which can be beneficial for your future career.
Summary
Indeed these programs the reason why the University of Waterloo holds the prestige and reputation that it does today. As a result of excellence in a variety of fields and programs, it's a place where students are prepped for the workplace. Is any one of those programs calling your name? Start thinking about how you can make yourself stand out from the crowd 😉
Going into your first year at Waterloo? In that case check out Essential Items For First-Year Students at The University of Waterloo (campusguides.ca)!