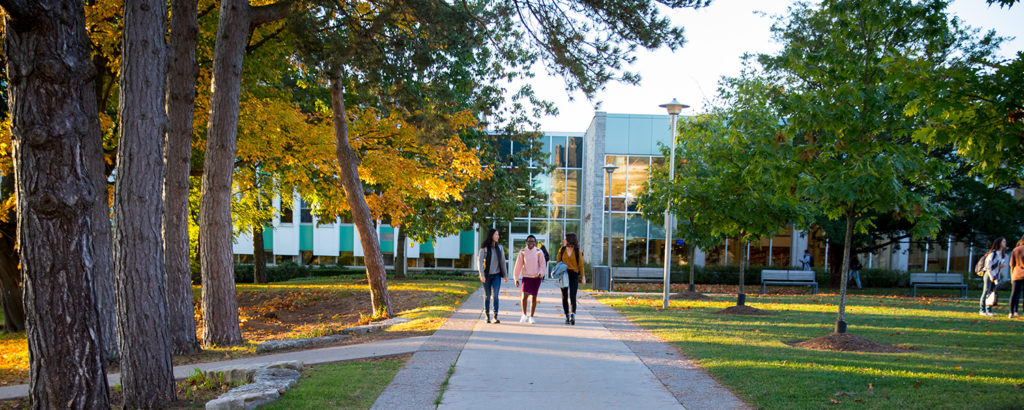 Are you looking to get involved at Brescia but do not know where to start? No worries, you are in the right place!
Brescia provides students with many different opportunities and ways to get involved, ensuring you will find an extracurricular that suits your personality and schedule. Through student government, associations, clubs and committees, there is definitely something for everyone! There are also many benefits to joining campus extracurriculars including meeting peers with similar interests, gaining leadership experience, and building upon your personal skill set. As well, extracurricular involvement can help boost your resume, and provide you with diverse experiences.
Brescia University College offers, and encourages students to partake in the following extracurriculars.
Student Government
The Brescia University College Students' Council is the student government association that represents the student body at Brescia. With over 50 student positions, the BUCSC provides plenty of opportunities for students to gain experience. Made up of various portfolios, the BUCSC works to amplify the collective voice of students, and enhance the Brescia experience through hosting events, providing wellness resources, and promoting school spirit. Apply today to become part of the Brescia University College Students' Council.
Clubs and Leadership Opportunities
Brescia University College has many clubs and leadership opportunities including the career peer program, professional mentoring program, orientation leaders, and more! These are all student-run initiatives that aim to connect like-minded students and provide both academic and social support to all members. Associations and societies offer networking opportunities and mentorship and guidance from upper-year students. They also regularly host events, and provide leadership opportunities through executive positions for interested students.
Western Extracurriculars
As a Brescia University College, students have access to all clubs, committees, associations, and councils at Western University (Main Campus) and the other affiliate schools (Huron and King's). The University Students' Council of Western is the main campus student government that advocates on behalf of all students (including those of the affiliates). Check out the main campus clubs and other extracurriculars, as well as the Huron extracurriculars, and King's extracurriculars to optimize your university experience!
In Conclusion
No matter your interests, you will for sure find a way to get involved at Brescia University College. Brescia strives to meet the needs of the student body by offering a wide-range of campus activities. From arts to politics to sports to student government, Brescia truly has it all!
And if you're looking to go beyond campus, Western University and the other affiliates (Huron and King's) have many more extracurriculars to offer! As well, Brescia University College provides students the opportunity to create their own club, apply for club grants, and join the official Brescia roster of campus extracurriculars!
Whether a new or returning student, campus organizations are excited to meet you! Put yourself out there and become part of the Brescia community!