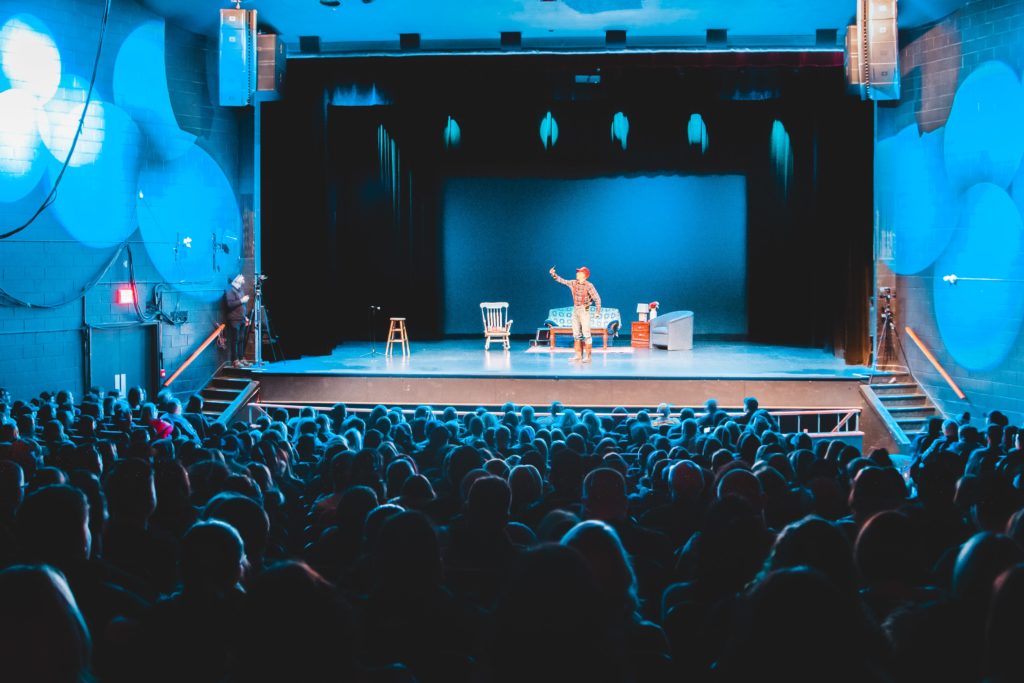 Thinking about upgrading your drama skills through Brock University's Dramatic Arts (DART) program? We'd tell you to break a leg, but you probably don't need it.
The Dramatic Arts program at Brock University combines a theoretical and practical (Praxis) approach to teaching theater studies. The Department of Dramatic Arts is located in the new Marilyn I. Walker School of Fine and Performing Arts facility in downtown St. Catharines. Throughout the program, you'll learn from the very best faculty, artists, and theatre professionals from Niagara, the GTA, and beyond.
The program takes four years to complete and offers three concentrations to choose from: Drama in Education and Applied Theatre, Performance, or Production and Design. If you're looking to keep your options open you can pursue a general degree without a concentration area, allowing you to mix and match your interests from all three streams of study into one degree (because we creatives like to do things our own way!).
Facilities are top-notch including four rehearsal and performance studios, a scenography studio, and the pièce de résistance a 285-seat theatre with all the fixings: green and dressing rooms, a scene shop, a costume shop, and production lighting and sound shops. Many DART courses are also taught in the venues at the FirstOntario Performing Arts Centre to give you a true sense of performing in front of a live audience.
What's it going to take to get into Brock's DART program?
We're so glad you asked.
The DART Invitational is part of the admissions process when you're applying to the Department of Dramatic Arts. It's a high-energy day full of workshops in education and applied theatre, to production and design, to performance and theatre praxis. (You are invited to participate in two Invitational days upon receiving your conditional offer.)
While most drama programs will ask you to prepare a classical monologue to "impress the judges," Brock wants you to learn something just as much as they want to learn about you. That means no more long-drawn-out audition days that have you waiting around and pacing!
The DART Invitational is a day of dramatic production and performance. You'll experience a series of workshops and theatre activities that will allow you to walk off stage with introductory skills. You'll even create an original piece of theatre with some new friends. Throughout the day you'll have an opportunity to meet faculty and staff, current students, graduates of the DART program, and receive a tour of the facilities.
NOTE: Make sure to check out more information on the DART Invitational if you're considering applying to the program.
Whether you like taking center stage or working behind the scenes, there are so many possibilities with a BA in Dramatic Arts! Through a combination of lectures and studio work, you'll explore your own creative potential and begin to design the set of your own career path.
Looking for other reasons to go to Brock University? Learn more about their co-op and placement options through Campus Guides.
Empower your academic journey with scholarships and insights. Become a member at yconic Sign Up Form