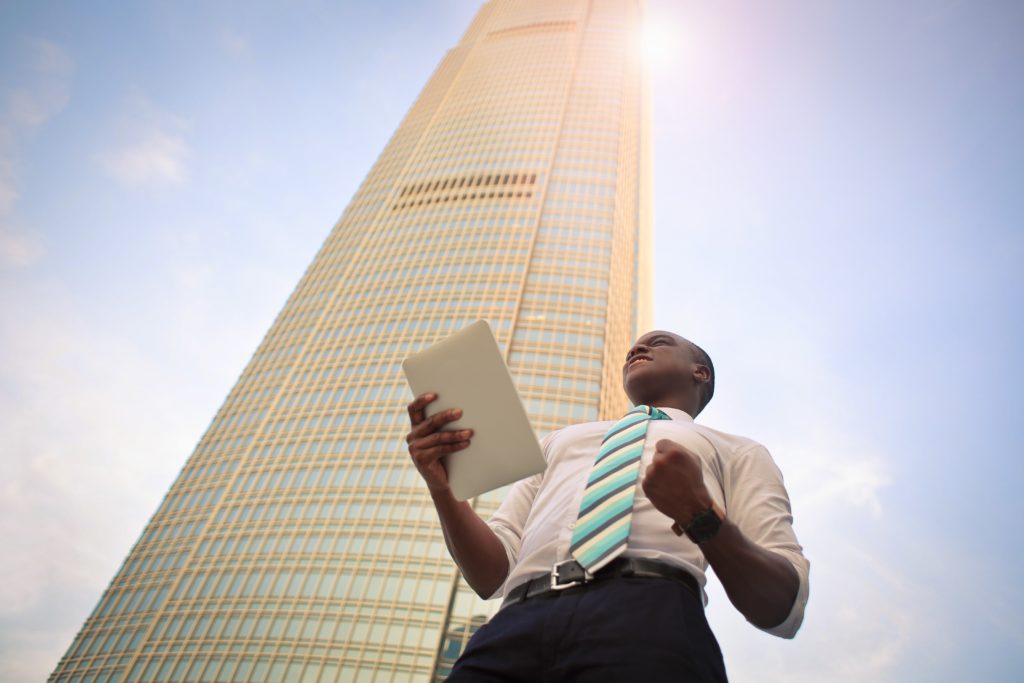 Do you want to apply to a business school in Canada? Here is everything you need to make your application stand out!
In a competitive hiring market, graduating from a reputable business school can help you gain in-demand skills and credentials you need to stand out against competing candidates. When you choose to attend an MBA program in Canada, every admissions committee will request information based on what they need from every candidate. So, make sure you deliver them all!
The GPA requirements.
The majority of graduate business schools in Canada require candidates to have a completed bachelor's degree and a grade point average (GPA) of between 3.0 – 4.0. That's basically a B average. However, there are some business schools such as McGill's Desautels Faculty of Management that do not have a minimum GPA requirement. 
If you do not have a considerably high GPA, seek out new ways for your application to have an edge such as obtaining a great score on your Graduate Management Admission Test (GMAT). Keep reading for more details about the GMAT.
Getting your reference letters.
A reference letter is a positive endorsement of your skills and attributes. Every school supplies a list of questions they want to be answered in these reference letters. They must come from an administrative or professional source who is familiar with your work ethic and education. Admissions committees look closely at reference letters to get a feel for who you are and whether or not you'd be a good fit for the program.
In Canada, every business school can decide how many reference letters you should ideally submit with your application. The majority of them will request between two to three letters of reference. In some cases, one of these letters must be from an employer and should attest to your work performance and experience. In some cases, one of these letters must be from a professor that can speak to your undergraduate degree or potential for success in the MBA program. 
When should you ask your referees for a letter?
You should ask for letters of recommendation well in advance of the deadline because most professionals will not drop everything they are doing to write one a day or two before it is due. Giving your referees a generous heads up will not only help them write a higher quality recommendation, but it will give you time to follow up or find a plan B just in case.
The key dates and timelines.
In Canada, deadline applications can vary by school and province. Here is a breakdown of the application deadlines for the top business schools in Canada we have previously discussed:
McGill University Desautels Faculty of Management: February 15th for September enrollment, and October 1st for January part-time enrollment.
HEC Montreal: November 1st, February 1st, and March 15th for Fall enrollment. March 15th for Winter semester enrollment (French only).
University of Toronto Joseph L. Rotman School of Management: Applicants are accepted from September 1st – April 30th of the previous year.
University of British Columbia Sauder School of Business: April 30th for Fall enrollment.
Western University Richard Ivey Business School: December 15th, February 1st, and April 1st for the May start date. May 1st, July 3rd, and September 1st for the October semester.
York University Schulich School of Business: (domestic students) May 1st for Fall enrollment, and October 1st for the Winter semester. (international students) February 1st for Fall enrollment, and September 1st for Winter semester.
Smith School of Business Queen's University: Processed on a rolling basis.
Of course, there are more business schools in Canada to consider so it's best to do some of your own research to determine the best MBA program for you.
Things to know about the Graduate Management Admission Test (GMAT).
Like many business students, you may be wondering: "When can I take the GMAT in Canada?".
Well, registration dates and GMAT test dates vary by institution. You are required to find the corresponding test dates and build your timeline. 
Your timeline needs to factor in application deadlines, location-specific regulations, the time it will take you to prepare for the exam, and testing accommodations. Then you will be required to schedule and pay for your GMAT exam. 

To find an exam date for the business school you are interested in, visit the GMAT exam website.
If this is the first time you're hearing about the GMAT, you've come to the right place! Most schools require you to submit your total score before they make any decisions. The GMAT exam is comprised of four parts:
Quantitative Reasoning
Verbal Reasoning
Integrated Reasoning
Analytical Writing
Among Canada's top business schools such as Queen's University's School of Business and the University of British Columbia's Sauder School of Business, the minimum score can vary between 550 and 600. Some business schools in Canada such as the University of Toronto's Rotman School of Management do not have a minimum score requirement. However, obtaining a higher score (above 600) on your GMAT exam can give you a competitive edge.
If you struggle with standardized tests, enroll in a prep course to help prepare yourself for the exam.
You can choose to take the GMAT exam at the test center or online. Get started by registering for the GMAT exam today. What can you do once you register for the GMAT exam?
Create an mba.com account
Access a free starter kit and practice exams
Manage your GMAT appointment and test scores
Search and compare schools you are interested in attending
Save school events to your calendar
Save and review articles related to finding a business school, preparing for the GMAT exam, and submitting the best application you can  
Some business schools may let you take the Graduate Record Examinations (GRE) instead of the GMAT exam. Keep in mind that you'll have to achieve high test scores on the test's quantitative and verbal components in order to be considered competitive. 
The gist.
In the end, there is a lot to prepare for when you are getting ready to apply for business schools in Canada. Give your application a fighting chance by offering strong references, competitive grades, and don't forget to enroll in prep courses for extra support. You can do this!