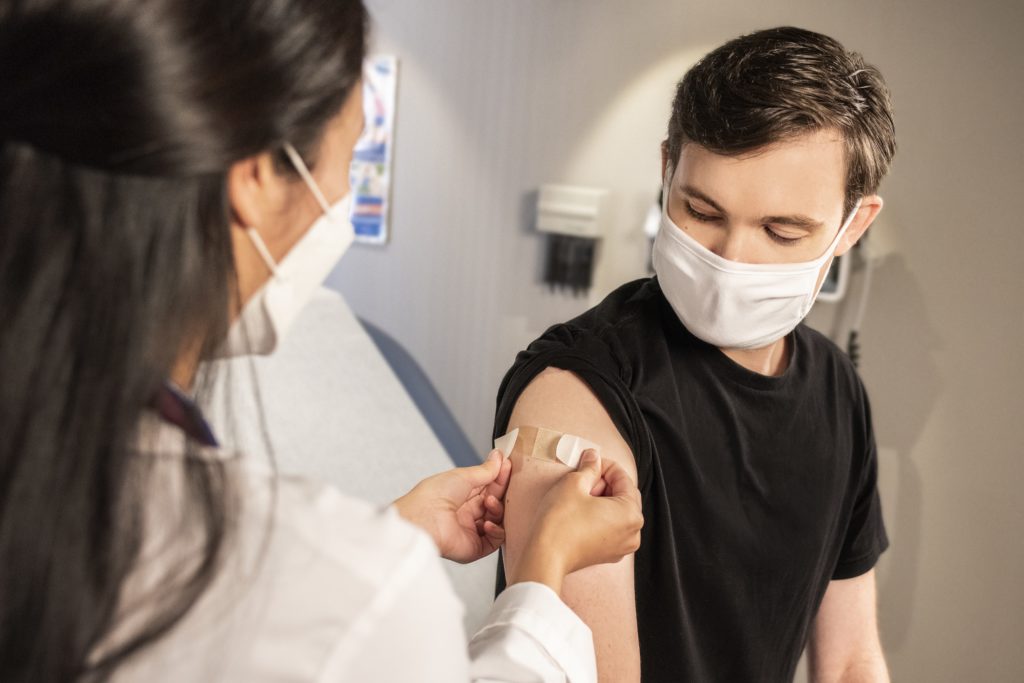 Are you interested in applying to nursing school in Canada? Here's everything you need to know about applying.
Canada is known to provide high-quality education in the field of nursing. In fact, you can receive a globally acknowledged degree and hands-on experience to enhance your learning experience. But with a strong reputation comes more competition. So, if you are determined to enroll in a Canadian nursing school, this is everything you need to bring to the table.
The GPA range and requirements.
Depending on the program, entry-level nursing programs may require specific science and mathematics credits. However, even if they are not mandatory, these courses will always be considered an asset. Physics is a huge bonus too.
To apply for a nursing school in Canada, you will need an Ontario Secondary School Diploma (OSSD) or equivalent, and a Grade 12 English credit. Also, your GPA is heavily weighted during the application process. For example, the weighting of McMaster University's application is 80% for the GPA and 20% for the CASPer. We will talk more about CASPer down below.
A diploma or undergraduate program (BSc or BN) expect at least a C average in the following courses:
English
Biology
Chemistry
Physics
Mathematics
Many nursing schools in Canada offer specialized programs. These include cardiac nursing, oncology nursing, school nursing, emergency nursing, and pediatric nursing.
Getting a reference letter.
Not all diploma and undergraduate nursing programs will require a reference letter. However, almost every graduate program will expect them. It is very common for specialized nursing programs or graduate nursing programs to request two or three reference letters along with your application. If this happens, review these tips:
Ask the right people.
Finding the right people to write you a reference letter is essential. Should you ask a professor? A co-worker? Your supervisor at your volunteer position? Either way, this person should feel confident about writing this letter because it is meant to be a glowing endorsement.
Give your references a heads up well in advance.
The earlier you get started, the better. You want to offer your referees tons of time to write the letter without feeling rushed. It is a courteous thing to do. However, make sure they are aware of the deadline so they can get it to you, or to the school, well within the timeframe.
Make sure to follow up.
If the deadline is approaching and you haven't heard anything from your referees in a while, give them a little reminder. There is no harm in checking in, but don't be too pushy.
The important dates and timelines.
Every province and territory in Canada, as well as all nursing schools, have its own deadlines. There does not seem to be an official day when applications close across Canada.
So, we will break down the application timeline into sections that are based on location. This is an approximate idea of when average post-secondary programs are closed to applications:
Alberta = Applications can close anywhere between March 1st and August 1st, depending on the school.
British Columbia = Applications can close between January 15th and April 30th, depending on the school.
Manitoba = Applications can close between March 1st and April 15th, depending on the school.
New Brunswick = Applications can close by March 31st.
Newfoundland and Labrador = Applications can close by August 31st; however, some schools have an "open admissions policy" which works on a first-come, first-serve basis.
Northwest Territories = Applications can close by February 28th.
Nova Scotia = Applications can close by March 1st; however, some schools have an "open admissions policy" that also goes by first-come, first-serve.
Ontario = Ontario has a unified application deadline of January 15th.
Prince Edward Island = Applications can close by August 1st.
Quebec = Applications can close between January 15th and March 1st, depending on the school.
Saskatchewan = Applications can close between February 15th and May 1st, depending on whether you are a domestic or international student.
Yukon = Applications can close between March 31st and August 15th, depending on the school.
After four years of obtaining your undergraduate degree, you will be expected to take the licensing exam before you can begin your nurse practice in Canada. More information on the licensing exam can be found below.
The testing process.
Nursing schools in Canada require candidates to take an admission test before they are accepted as a student, and they also expect their students to take a licensing exam when they graduate.
CASPer
Nursing schools in Canada will require candidates to take a 90-minute Computer-Based Assessment for Sampling Personal Characteristics, also known as CASPer. It evaluates key personal and professional characteristics that will determine whether you will be successful in nursing school and as a practicing nurse. Many of these characteristics include compassion, empathy, cultural sensitivity, and professionalism.
No studying is required for this test because it is a form of situational judgment test (SJT). Basically, it is a psychological test that presents realistic, hypothetical scenarios that the test-taker will have to navigate and decide what to do. It will then assess the test-taker for behavioral tendencies and knowledge instruction.
CASPer results are considered by nursing schools during the application process. It is the responsibility of the test-taker to secure any technical requirements they will need prior to their test date. This includes a reliable internet connection.
Licensing Exam Requirements
All graduates of a BScN program are required to complete and pass a registration exam if they want to practice nursing in Canada. In order to qualify to write the licensing exam, you must provide proof of the following:
Canadian citizenship,
Permanent resident status, or
Authorization under the Immigration and Refugee Protection Act (Canada).
In addition, if you wish to be a Registered Nurse (RN) in Ontario, then learn about the College of Nurses of Ontario (CNO).
The gist.
As nursing schools gain interest among students, we will continue to see competition rise among applicants. So, it is important to ensure that your application goes above and beyond the expectations laid before you in this article. Consider taking mathematics and science courses that will make you a more favorable candidate than someone who doesn't have them on their academic transcripts.
Lastly, if you are required to submit reference letters, make sure you are asking the right people and allocating enough time for them to write good letters that advocate for your skills and character. You can do this!