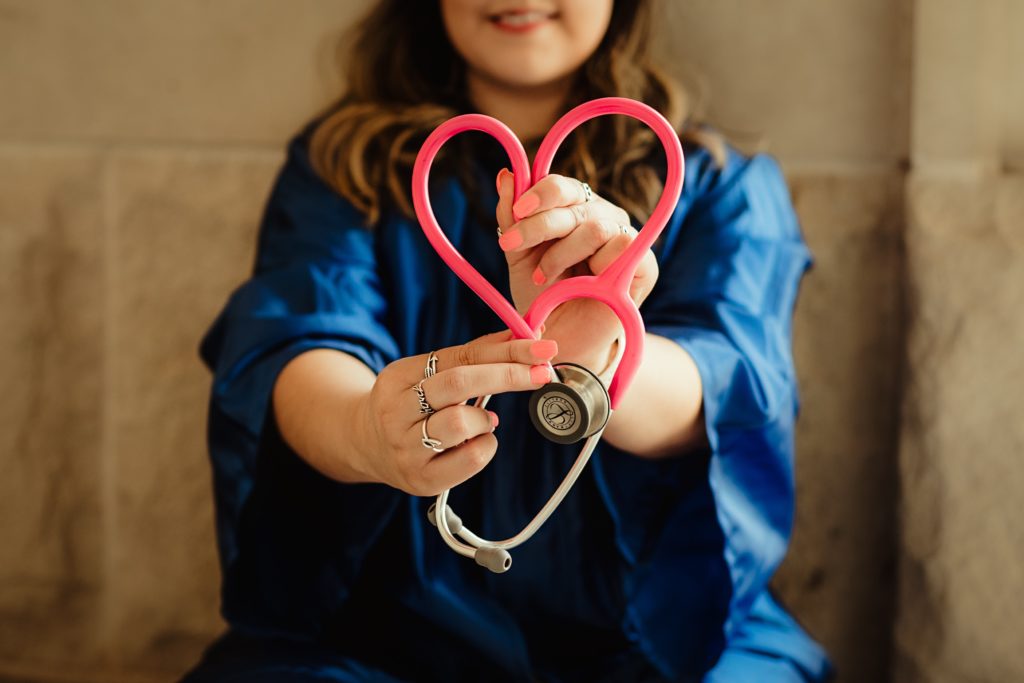 Are you interested in going to a nursing school in Canada? Here's all the information you need to make an informed decision.
Nursing is a relatively flexible career that involves caring for people in a variety of settings and ways. They provide front-line care and drive strategic outreach and education through public health and community endeavors. Not to mention, they play an important role in policy-making, teaching, and research. That means, there may be a few different ways to apply your nursing degree after graduating from nursing school.
Did you know that some Canadian universities offer some of the top nursing degree programs in the world? So, there are definitely some great options if you're interested in a nursing school that is focused on helping you fast-track into a clinical placement. If you're looking for one that is home to world-renowned research departments, you are bound to discover your dream school in Canada.
What location works best for you?
Here is a quick overview of some of the most reputable nursing programs in Canada. Which one do you see yourself attending?
TORONTO, ON: University of Toronto (UofT)
The University of Toronto is well respected in the medical space, largely due to its faculty, graduates, and health programs. In fact, the University of Toronto's nursing program is internationally recognized for helping graduates build a rewarding career. Lawrence S. Bloomberg Faculty of Nursing at the University of Toronto is a two-year Bachelor of Science in Nursing (BScN) program in which graduates receive intensive training that is necessary for the care of patients.
HAMILTON, ON: McMaster University
The Faculty of Health Sciences at the McMaster University Medical Centre provides nursing students with clinical placement experience and clinical training opportunities in Hamilton and the surrounding regions. This four-year degree program works in collaboration with Conestoga College and Mohawk College.
If you are interested in a basic accelerated and post-diploma RPN stream, then consider the McMaster Bachelor of Science in Nursing program. The accelerated stream consists of five consecutive terms of study for students who are transferring from a university science program. Whereas the post-RPN stream is a three-year integrated study program for those who already have an RPN diploma.
EDMONTON, AB: University of Alberta
Located in Edmonton, the University of Alberta offers four undergraduate programs that can lead to a BScN. This includes a collaborative program with Keyano College, Red Deer College, or Grande Prairie Regional College. Plus, you can attend all four years at any of these three colleges. However, you will be considered a University of Alberta student after your third year.
The University of Alberta's other RN programs include:
BScN Bilingual Degree – in collaboration with Faculte Saint-Jean
BScN Honors – if you are interested in research
After Degree Program – if you already hold a university degree (in any field)
VANCOUVER, BC: University of British Columbia
The University of British Columbia's School of Nursing has formal partnerships with universities all over the world. In fact, faculty members often advise health authorities at the Ministry of Health, and their clinical partners include Vancouver Coastal Health, Provincial Health Services Authority, Fraser Health, and Providence Health Care.
If you are seeking an accelerated program that leads to a BSN degree, then consider the University of British Columbia School of Nursing BSN Program. After you complete a bachelor's degree or achieve at least 48 credits in another field of study, you can enter the program.
MONTRÉAL, QC: McGill University
Located in Montreal, McGill's Ingram School of Nursing offers five programs at the bachelor, master, and doctoral levels. They're not only mindful of your special interests but also your educational backgrounds.
CALGARY, AB: University of Calgary
At the University of Calgary, there are three routes to a Bachelor of Nursing degree. There is a four-year program, a 28-month program (when you transfer from another university or college), and a 24-month program if you already hold a degree. In addition, you will receive 1,600+ hours of practice learning.
OTTAWA, ON: University of Ottawa
This is the largest bilingual university in the world. You'll prepare for leadership roles in the healthcare profession, and learn how to contribute to ongoing research and offer quality care. You can choose to complete your four-year BScN program entirely through the University of Ottawa program or through its collaborative programs. In a nutshell, there are Masters and Ph.D. programs in nursing available here.
LONDON, ON: Western University
Western University's Arthur Labatt Family School of Nursing offers a learning environment that prioritizes community involvement and research. They also focus on the latest developments in medical care. Most importantly, the School of Nursing's roots in public health has turned Western University into a world leader when it comes to innovative health professional education, research, practice, and policymaking.
KINGSTON, ON: Queen's University
The nursing program at Queen's University upholds a reputation for excellence in a small city where you can find many placement opportunities. Being a research-intensive university, Queen's Bachelor of Nursing Science program provides you with a hands-on practical learning experience in clinical settings as well as theoretical knowledge.
HALIFAX, NS: Dalhousie University
At Dalhousie University, you can complete your Bachelor of Science in Nursing degree locally, nationally, or abroad. Also, you have the opportunity to earn specialized nursing certificates such as Public Health Nursing, Mental Health Nursing, and Perinatal and Pediatric Nursing.
Let's talk money.
Similar to any post-secondary degree, the financial cost of nursing school is high. On top of paying for a school's tuition fees, you'll also have to budget for other necessary expenses like accommodation, transportation, groceries, textbooks, and potentially more.

With these extra payments in mind, nursing school can cost approximately $21,900 for an undergraduate program. Graduate programs can cost approximately $16,170. It is important to note that as an international student you would be required to pay higher tuition fees than domestic students.
In response to the COVID-19 pandemic, interest rates in Canadian nursing programs are surging. For example, the University of British Columbia's Bachelor of Science in Nursing program has seen a 31% increase in applicants over the past year. Ontario's nursing schools are also seeing this surge reflected in their numbers with a 17.5% increase in applicants.
There are lots of applicants for every nursing seat available, so the competition in Canada is heavy. Most Canadian nursing schools screen the life experience and academic abilities of every applicant, and sometimes this includes a personality test.
What kinds of career opportunities are accessible after graduating from nursing school?
Nursing is associated with the profession of humanity and quick-thinking under pressure. Many jobs are connected to this field of study. Whether you are interested in strategic outreach, a specialty, or front-line care, you will find a suitable position for your skillset. However, be prepared to work hard. Nursing is not an easy position.
Front-Line Care – Are you interested in becoming a registered nurse (RN)? Basically, Canada's healthcare system would not be able to function without registered nurses. In fact, nurses interact with patients more than doctors and care for their patients' physical and social needs. Also, they know how to perform complex procedures and high tech equipment.
Licensed Practical Nurses (LPN) – Under the direction of medical practitioners and registered nurses, licensed practical nurses provide nursing care to those who need it. Duties can include assisting patients with their medications, daily hygiene activities, updating patient charts, eating, getting dressed, and relieving themselves in the bathroom.
Registered Psychiatric Nurses – A registered psychiatric nurse provides supportive counselling, nursing care, and life skills to patients who are in long-term care and community based settings, mental health clinics, and psychiatric hospitals.
Outreach Nurse – The job of an outreach nurse is to assess the patient and then advise the nurses, junior medical staff, and additional healthcare team members on the care that is necessary.
The gist.
The nursing profession will always be essential to Canada's healthcare system. Therefore, choosing a nursing school that is the best fit for you and your skillset is important. With an increase in nursing school applicants, your application needs to stand out.
Which school are you most interested in attending?