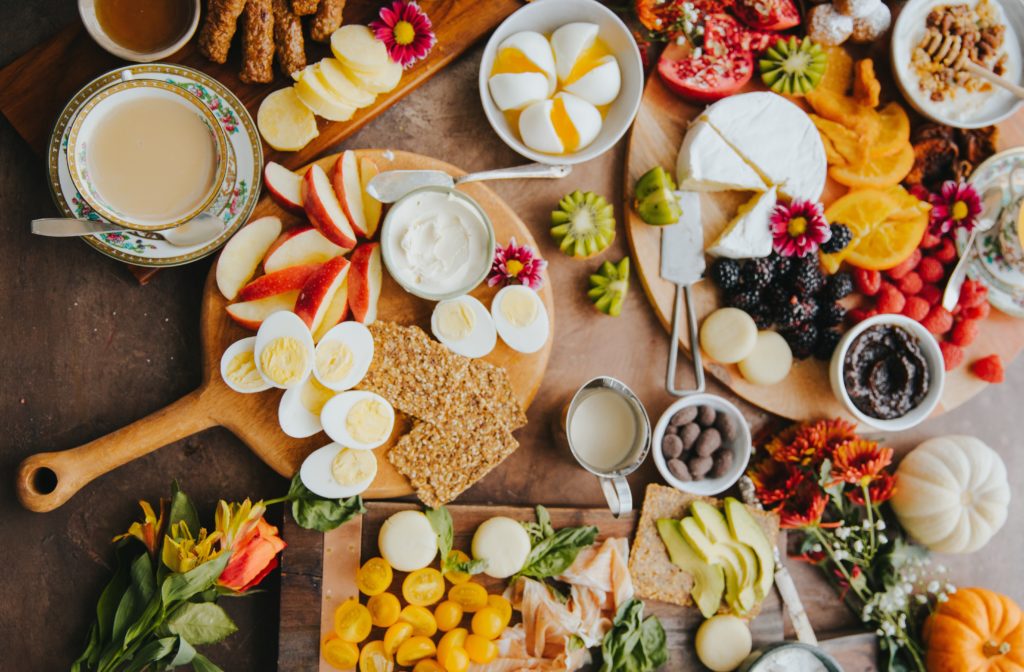 Studying Hospitality and Tourism at Southern Alberta Institute of Technology (SAIT) is worth the whisk! Not only will you learn about the industry, but you'll get to work in it too.
SAIT's world-renowned program is considered one of the top 50 hospitality schools in the world for offering unique and specific degree, diploma, and certificate options:
Culinary Arts – 2 year Diploma
Baking and Pastry – 2 year Diploma
Butchery and Charcuterie Management – 1 year certificate
Culinary Arts
The Culinary Arts program at SAIT is ranked the best in Canada! In just two short years you will learn all aspects of the culinary trade from world-renowned chefs including foundational cooking techniques, global cuisines, patisserie, and culinary management.
Much like the staff in a restaurant kitchen, SAIT focuses on smaller class sizes, serving up a more personalized approach in state-of-the-art facilities. Between your second and fourth semester of the program, you can apply your skills through a professional paid internship. Internships are a unique way to discover new opportunities to network with future employers in the industry.
Hungry for more? As a student, you can also study abroad to learn about different cuisines from around the world. Previous tour locations have included Australia, France, Spain, Italy, Chile, and Thailand! SAIT believes offering students opportunities to step outside of their comfort zones, and their kitchens are the best way to learn how to be a great chef.
Baking and Pastry
A career in baking and pastry arts will advance your technical and artistic skills to conquer and create the most elegant masterpieces. You'll learn the art of baking, sugar artistry, and artisanal chocolate production. The program also includes entire courses dedicated to special occasion desserts including wedding cakes, flans, and tortes.
Over your two-year education, you'll earn about 1,400 training hours in the bakery labs on campus with the opportunity to feature your skills by baking bread and pastry products to sell in SAIT's gourmet retail food outlets.
Butchery and Charcuterie Management
This intensive certificate is truly one-of-a-kind, teaching you the fundamentals of meat science, processing, and management. Specific to charcuterie, you will learn proper curing and creation methods for salamis, sausages, prosciutto, cured, and smoked products along with a variety of other proteins. SAIT focuses on ethics and sustainability and helps you understand where the product came from, and how to treat it.
Get ready to own your craft with SAIT's new student-run butcher shop where you can expect to properly cut and present proteins, as well as gain skills in customer service and business management.
The hospitality industry is a fast-paced dynamic environment. If you are creative, enjoy working with your hands, and have a passion for food, a career as a chef or pastry chef could be a delicious and fulfilling choice.
Check out Student Life Network's $1,000* Bake Boss Scholarship if baking is your thing! Or, continue browsing other amazing schools and programs Alberta has to offer.
*NO PURCHASE NECESSARY. Open January 12 2021 to October 31 2021 to residents of Canada who are sixteen (16) years of age or older and are current international students of an accredited Canadian university, college, or secondary school. One (1) CIBC Bake Boss Prize of $1,000 available. Odds of winning depend on the number of eligible entries received and skill in meeting the criteria. Full contest rules.