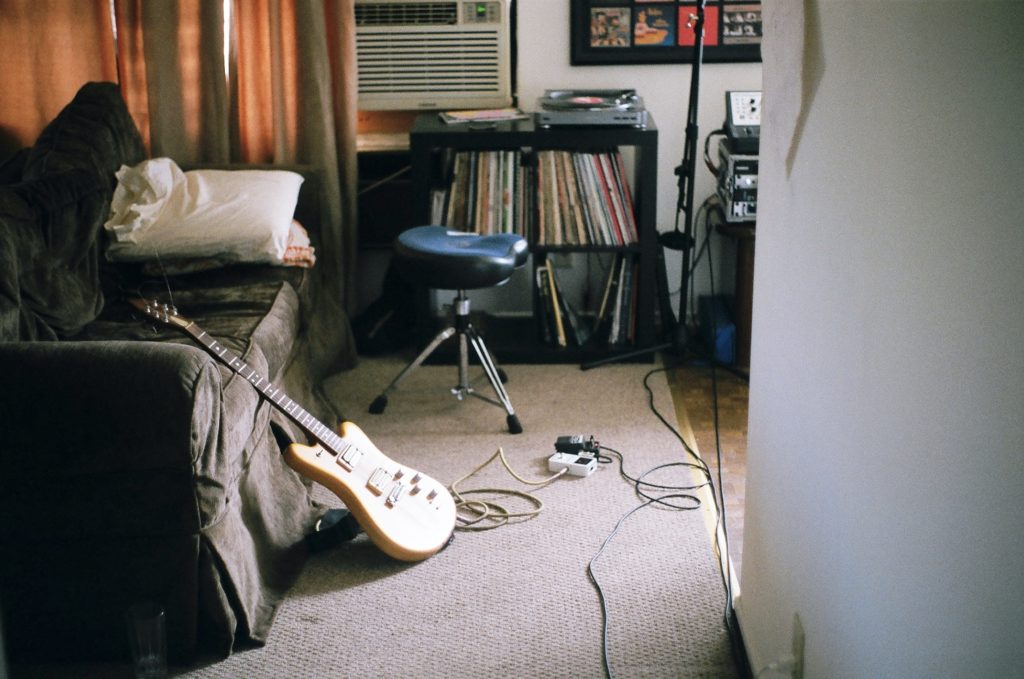 Are you an up-and-coming rockstar? We see you, and the rest of the world should too! Check out the University of Victoria (UVic) for its Bachelor of Music degrees.
If you're reading this article, that probably means you know a thing or two about music. It also means you've officially taken the first step to create a professional music career. So, congrats!
We know it's not an easy gig. In fact, even researching which Fine Arts programs to consider comes with its own challenges, and the application process is often more detailed and lengthier than traditional undergraduate programs. But, don't worry! We've given you a clear breakdown of the steps you will need to follow on your journey to becoming a UVic Music student.
UVic offers Bachelor of Music degrees in: Music Education, Performance, Musical Arts, Composition and Theory, Musicology and Sound Studies, and a one-of-a-kind combined program in Music and Computer Science. What's even more impressive? Not only is  UVic an all-Steinway school, but it is also the only post-secondary institution in Canada to offer a masters degree in String Quartet Performance. 
Your first step is to apply directly to the Faculty of Fine Arts. After that, you'll need to offer up your portfolio, complete a questionnaire and perform an audition. It is very important, and we can't stress this enough, that you MUST follow the audition requirements carefully! There are six instrument categories: Strings, Woodwind, Brass, Keyboard, Voice, and Percussion. Each category includes audition requirements that are specific to your selected instrument, so make sure you read and follow the instructions.
You can check out the appropriate department entry at the Faculty of Fine Arts website.
Add a little spice to your portfolio.
Want to make your portfolio stand out? Simple. Go above the beyond the standard application requirements. That means, adding a little extra spice, dressing, and toppings so that you're ready to guac 'n' roll your way in!
Theory requirements:
Completing the Royal Conservatory of Music's Advanced Rudiments (Theory: Level 8) will greatly enhance your success in the theory program at UVic.
Keyboard proficiency:
While there is no keyboard requirement upon entrance to the program, all second-year BMus students who are not studying piano as their primary instrument are required to take a keyboard proficiency exam.
If I were not a physicist, I would probably be a musician. I often think in music. I live my daydreams in music. I see my life in terms of music.

Albert Einstein
UVic Music helps turn aspiring musicians into skilled professionals through hands-on learning and training in a state-of-the-art facility. It's where you'll discover how to turn your weekend side-hustle into a professional music career.
As a student, you'll have the opportunity to show off your talent and skill in front of live audiences. UVic Music hosts over 150 concerts each season, ranging from intimate performance venues to classic concert halls. You'll learn how to create stage presence and interact with your audience from faculty members who have careers as performers, studio musicians, jazz artists and composers.
UVic Music turns aspiring musicians into skilled professionals through hands-on learning and training in a state of the art facility. UVic is where you'll discover how to turn your weekend gigging and side hustling into a professional music career.
It's so much more than a music school. It's a community of creative artists and musicians just like you! Transition from class on campus to Victoria's exciting art and music scene to explore Pacific Opera Victoria, the Victoria Symphony, Open Space, a growing music technology sector, a lively indie music scene, and so much more!
Considering other programs at the University of Victoria? Find out why the school is a leader in science and research.