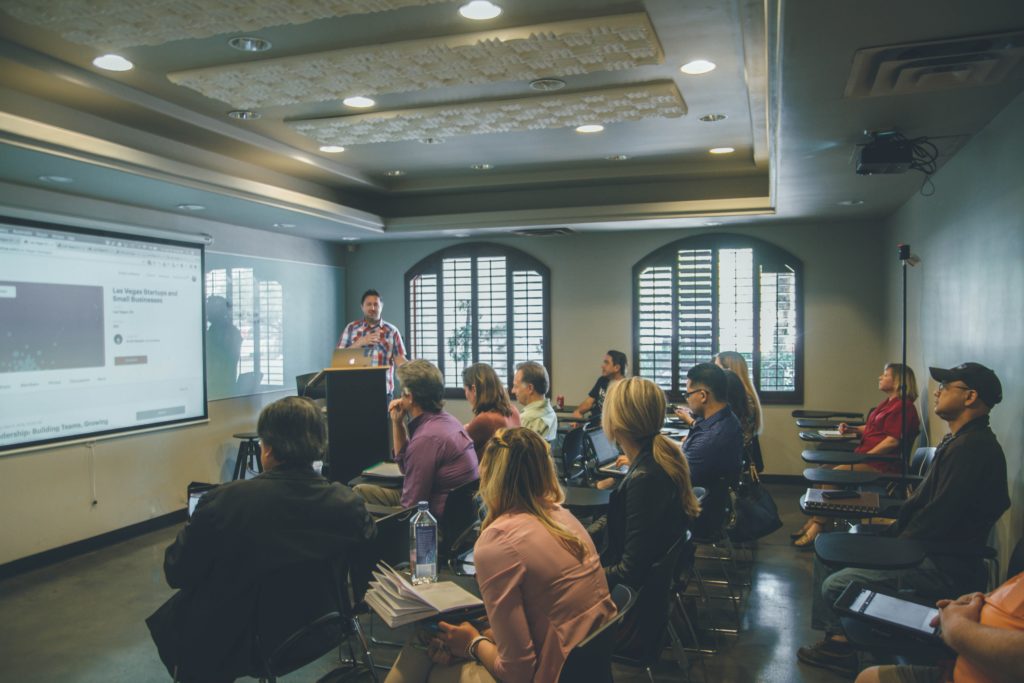 Considering a career in teaching? You'll probably want to check out Laval University's Faculty of Education.
When it comes to the future of education, there are many questions we can ask: Will online learning become the new-normal even in a post-pandemic world? When will standardized testing become less of a thing? How will social media impact education and future generations?
The truth is, even professionals in the current system don't have all the answers. As our complicated world continues to evolve, so will school curriculums.
But, Laval University gets how complex the whole thing is. That's why it's a major teaching and research university with a global vision, recognized for training socially aware and committed leaders. The school has even divided the Faculty into four areas to specialize in: Intervention and Helping Relationship, Teaching and Learning, Physical Education and Sport Intervention, Administration Policies Measurement and Evaluation.
Here's a brief overview.
Intervention and Helping Relationship
School adaptation
Orientation
Psychoeducation
School Adaption
Want to help students with behavioural or learning difficulties? This might be the area for you. You'll get some exposure to the different backgrounds, environments and approaches to intervention, to make sure you are well equipped for the job.
Orientation
If you're passionate about leadership, educational support, or have a goal of becoming a guidance counselor, this might be something to consider. The courses offered here will help you build the skills you'll need to guide others in their career and professional development.
Psychoeducation
Psychology and education rolled into one. In this field, you'll be looking at the different social and psychological factors that impact the way youth and young adults learn and absorb information.
Teaching and Learning
Didactic
Psychopedagogy
Educational Technology
Didactic
This area is very research focused. It's all about questioning the subjects taught in school. Some of the themes you'll probably tackle include: moral education, environmental education, vocational education, religious culture, French, history, the universe social, history, mathematics and science.
Psychopedagogy
This is basically a lot of theory stuff. You'll be looking at a lot of the issues related to teaching and learning, and analyzing the use of different teaching methods, their impacts, benefits and even their flaws.
Educational Technology
It's no surprise that the internet and our weird obsession with technology has played a huge role in not only our consumption of news and media, but our access to educational resources. So, in this space you will be looking at teaching in a digital world, and what that means for youth moving forward.
Physical Education and Sport Intervention
Education
Sports Intervention
Education
How does physical health impact youth development? Lots of ways. In this field you'll be looking at health and its influence on people's ability to not only learn but to reach their full potential.
Sports Intervention
As you could probably guess, this will look at different scenarios, methods and softwares for learning how to intervene with sports professionals.
Administration Policies Measurement and Evaluation
Administration and Policy
Evaluation
Administration and Policy
This is where you would learn all the tricks to run a sustainable learning or educational institution. You'll gain the management skills to navigate a school environment, how to problem solve and maintain the right attitudes.
Evaluation
How do you evaluate how much student's know about a given topic? Well, seeing how well they can apply it to real world scenarios is a surefire way to find out. Plus, you'll want to see how well students can take that application, and develop their own insights, developments and critiques of these ideas, theories or formulas. Kind of like when Einstein said that if you can't explain something simply, then you probably don't understand it.
Looking for more school options in Quebec? Check this out!