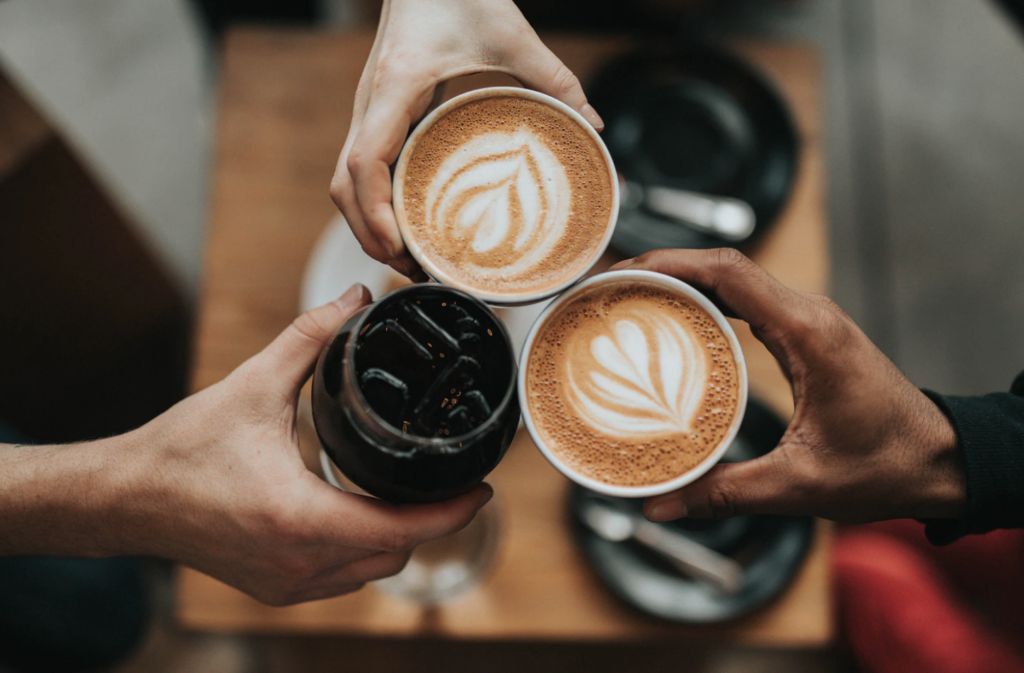 Tea or coffee at Dalhousie University… which one do you prefer?
As students, we understand how important it is to keep your mind sharp while studying, researching, and working on assignments. Luckily, there are loads of places to grab a coffee at Dalhousie University that are either on or near campus. So which one will become your favourite?
NOTE: Due to COVID-19, some of these facilities and services may not be operating during normal hours. Please contact them ahead of time and be patient. Thank you.
Coburg Social
Located right next to campus, Coburg Social offers an adorable atmosphere for cozy study sessions. Coburg Social is a coffee shop and bar. They have happy hour every day from 4-6 PM. They also host events such as Wine Wednesdays that feature $6 glasses of wine and fun Taco Tuesday lunch/dinner specials. Basically, they offer students coffee, treats, cocktails, lunch, and dinner, so there's something for everybody.
Dilly Dally Coffee Cafe
On the corner of Quinpool and Vernon, you will find Dilly Dally Coffee Cafe. They offer coffee, food, wine, and beer, but they take coffee seriously! They use Halifax's longest-running roaster, Java Blend. Also, their baristas have been voted as the "Best Baristas" by the readers of The Coast and Metro Halifax, so you know you are getting terrific service.
Glitter Bean Cafe
The Glitter Bean Cafe is Halifax's first queer-centered union co-op cafe. They are open weekly from 8 AM – 4 PM and on weekends from 10 AM – 4 PM. Their colourful lattes and festive drinks look absolutely delicious (and they taste amazing too!).
Starbucks
If you are looking for something familiar, there is always a Starbucks on campus such as in the Law building or the Student Union Building. The prices are usually steeper but the drinks are tasty!
Weird Harbour Espresso Bar
As they advertise on their Instagram page, Weird Harbour Espresso Bar is a little coffee shop in downtown Halifax. There isn't much sitting room, but it is an adorable atmosphere.
Tart and Soul Cafe
Tart and Soul Cafe is a small batch from scratch bakery in the South End of Halifax. It promotes quality, comfort, and community, and is women-owned and operated. They offer everything from delicious treats, cakes, breakfast and lunch specials, and more!
Tim Hortons
This one is always a student favourite option. However, be aware that the lines for on-campus Tim Hortons are usually long and time-consuming. So allocate extra time before or between classes to pick up your Timmies!
Second Cup
Similar to Tim Hortons and Starbucks, Second Cup is right on campus and is popular among students. Therefore, make sure you give yourself extra time if you're picking up your daily coffee from here!
Humani-T
If you are looking for something different, Humani-T is a funky expresso bar with light fare and housemade gelato. They host local artwork and open-mike nights so you can enjoy the fun events. There are always specials on, which is preferable as a student, and organic fair-trade coffee. Fun fact, they also sell skin care products.
Barley Cafe
Barley Cafe is inside the central area of the Commons. Due to its convenience, many students grab a coffee from this self-serve cafe when they are studying for exams or working long hours at the library. There is a variety of products available for purchase including hot and cold beverages, salads, sandwiches, muffins, and pastries.
Summary
As you can see, students have varying tastes when it comes to their favourite coffee spots around campus. Depending on your mood, location, and convenience, any of these shops can be fitting for students. So, where are you planning to grab a coffee at Dalhousie University?
Are you looking for more articles about Dalhousie University? Then check out their Student Resources next!