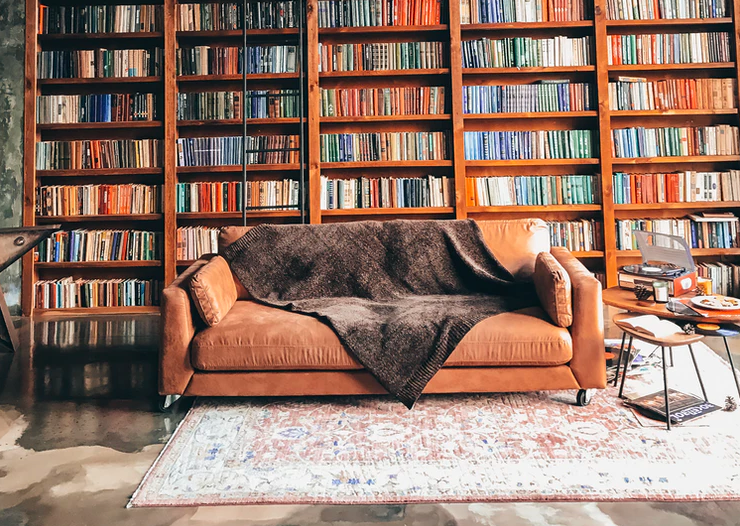 Every school has nooks for its students to study in during the height of exam season.
When you are already feeling stressed, you don't want to hunt down a new study spot. Instead, you want to benefit from one that is already a comfort to you — and that works! Here's a list of student-favourite study locations at the University of Alberta so you can find the best fit.
NOTE: Due to COVID, some of these University of Alberta facilities may not be operating on normal hours or they may require bookings and appointments. Please contact them ahead of time and be patient. Thank you.
Rutherford Library
This is a top favourite among students! Rutherford Library offers floors with various volume levels. For example, if you're looking for individual study or silent floors, check out the Rutherford Reading Room a.k.a. The Harry Potter Room. It is a silent zone, so absolutely no talking is allowed. There are long wooden tables and rows upon rows of books to give you those Harry Potter vibes. In fact, it looks like the dining hall from the series!
If you're not a Harry Potter fan, Rutherford Library also has a "normal side" that offers great nooks and study pods to get your work done. Additionally, you can book a room for collaboration on group projects and assignments.
Cameron Library
Cameron Library is the sciences library. Similar to Rutherford Library, Cameron Library has various noise level options based on the floor's noise restrictions. For silence, find your way down to the basement. This is an ideal study spot for last-minute cramming before an exam. However, you can also book a study room for yourself or with friends — these don't have as strict talking restrictions.
Student Union Building
The Student Union Building (SUB) is a hub of student activity. In fact, it contains all of the Student Union's services and many of its businesses including Room at the Top (RATT) and the Horowitz Events Centre. There are several spaces where students can relax and study for as long as necessary. 
The Student Union Building is filled with comfortable study spots, especially if you snag one of their popular bean bag chairs! However, keep in mind that this area can get noisy. If you require "quiet space", check out the Lower Level.
Donadeo Innovation Centre for Engineering
The Donadeo Innovation Centre for Engineering (DICE) is a wonderful study location! It is based in the engineering quad and all students have access to it, whether you're in the engineering program or not! Moreover, "Take a Break" sessions are held by the Engineering Students Society (ESS) throughout the semester so you can borrow board games or play ping-pong in between studying sprints.
Quick Tip: the eighth floor offers an ideal study spot. There are large tables for group study sessions and incredible views of the sunset.
Cafes and Pubs
If you prefer to study somewhere with background noise, try a pub like Deweys! It's an on-campus restaurant where you can grab a bite or a drink in between classes. It is located in the old power plant at the heart of North Campus.
Also, there are options just off of campus if you need a break from your dorm room such as Woodrack Cafe, Remedy Cafe, and many more. 
Outdoors
When the weather is nice and the sun is shining, any open spaces that are out of the way from people can turn into ideal study locations. For example, the bleachers of the Universiade Pavilion (also known as the 'Butterdome') are usually quiet when there are no games. From the stands, you may catch the odd person exercising but it's generally pretty open. Also, there is a great view! 
Another outdoor spot that is popular among students is Emily Murphy Park. This is on the south bank of the North Saskatchewan River between Kinsmen Park and Hawrelak Park. Bring a picnic blanket and snacks for a solid afternoon of studying in the fresh air. Or utilize the picnic tables around the park!
In Conclusion…
There are so many places to curl up and study, both on and off-campus at the University of Alberta. Therefore, find a place that works for you and get down to work. You can do this!