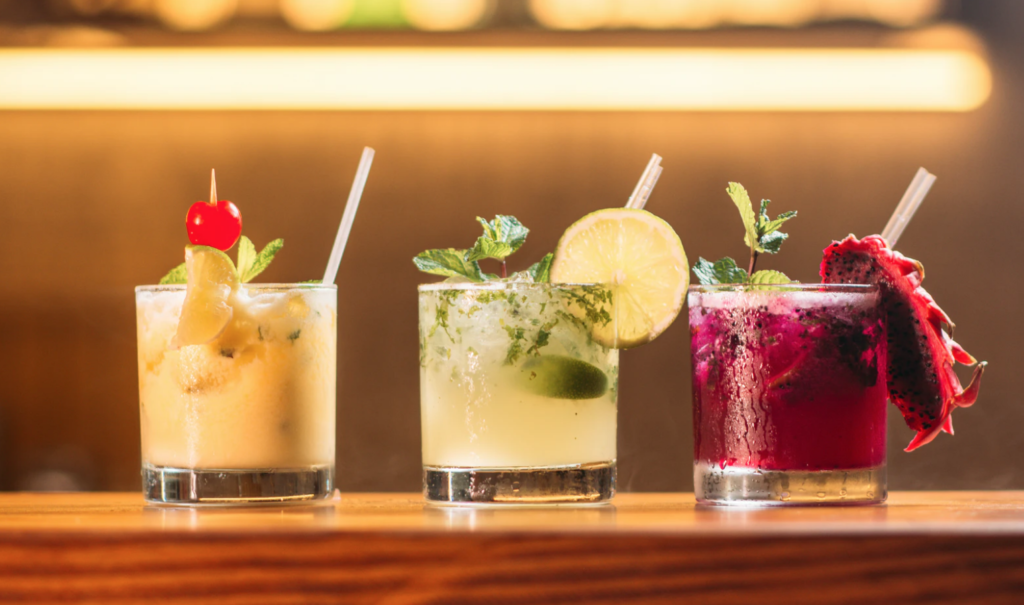 "Where can we grab a drink at The University of Alberta?" "LOL nowhere because of COVID."
A pandemic is not the ideal time to head out for drinks on the town. However, it is always a good idea to know where to go when restrictions lift and operations return to normal. After surveying students to determine their favourite party locations, we created a list of places to grab a drink at the University of Alberta so you're ready when the time comes!
RATT
RATT is the commonly used abbreviation for Room-At-The-Top. It is a fun restaurant on-campus that puts on weekly events for students (such as trivia nights). Therefore, if you are looking for something close by or in between classes, check out the RATT.
Dewey's
Similarly, Dewey's is a great on-campus restaurant that is perfect for a bite to eat or a drink in between classes. Not sure where to find it? Dewey's is in the old power plant at the heart of North Campus. Their large space offers plenty of room to enjoy all-day breakfast from the loft or head over to the billiard room. In addition, there is a truly unique old-industrial vibe. Moreover, due to COVID, online ordering and pick up is now available!
Earls Campus
Earls Campus has a patio and free wifi, so it is a great location to grab a drink while reviewing notes, meeting up with a friend, or even going on a date. The Earls Campus's convenient location in Campus Towers makes it an ideal meet-up spot.
Sherlock Holmes Pub
Whether you want to grab a drink with a friend, a bite before a movie, or enjoy the weekend live entertainment, The Sherlock Holmes Pub offers something for everyone! Not to mention, the pub's atmosphere feels like you are right there in Sherlock's den as he figures out the next mystery. If you like Sherlock Holmes, or simply want a fun place to hang out, check out this pub.
Whyte Ave
For your partying needs, there is always Whyte Ave. This location offers blocks of bars, restaurants, and clubs. If you are not sure where to start your night, a common bar name among students is the Beercade.
In Conclusion…
There will be tons of opportunities to explore the party scene when we are able to return to normal operations. Until then, hang tight! Feel free to research these spots and find out if any of them are offering take out like Dewey's. You'll be able to grab a drink at the University of Alberta once again soon! 
Are you looking for more University of Alberta articles? Read about the Best Financial Aid Resources next!