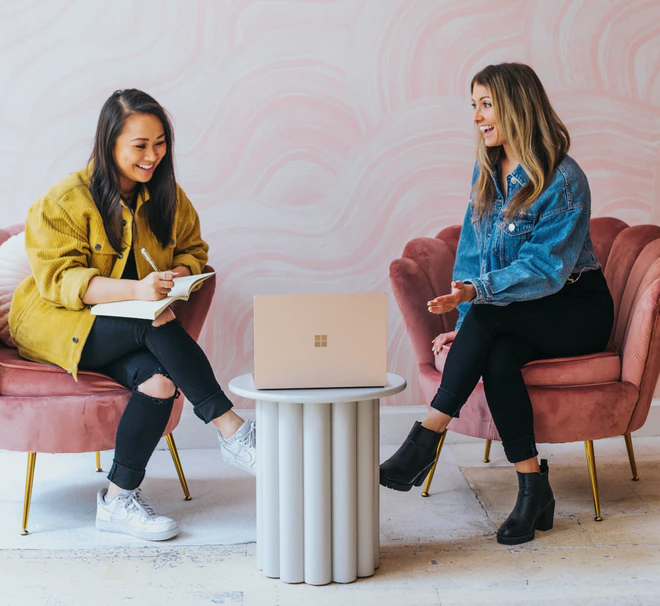 After submitting applications, get ready for upcoming interviews with these interview prep tips. The University of Toronto wants to help you, especially when it comes to knowing what to say or how to manage your interview anxiety. The following guide will cover important tips and resources available to all University of Toronto students. So check out these interview prep tips. It's your time to shine!
1) Two Types of Interviews
It is important to know that there are two types of interviews: academic interviews and non-academic interviews. We will discuss academic interviews here because academic interviews raise expectations and require a lot more careful planning. The University of Toronto hosts various sessions on how to professionally communicate your experiences, such as how to effectively write research statements, proposals, and dossiers. Detailed sessions can provide advice on approaching the interview. Learn what to expect and the important things you should say about your skills and abilities.
2) Interview Techniques
You can view important interview techniques compiled by the University of Toronto, all of which emphasize the importance of establishing the procedure, process, and purpose of the interview you're walking into. Every detail matters on a visual and technical level. Some topics include preparing a list of anticipated questions they'll ask and preparing your responses. You can access this resource at studentlife.utoronto.ca. Locate the section on interview techniques to begin.
3) The STAR Method
The University of Toronto has posted the STAR method as a way to organize your answers to questions asked in an interview, using the most important details in a concise format. This acronym stands for "Situation, Task, Action, Result". As you walk through these steps, your ultimate goal will be to understand what is being asked of you and figure out ways to respond. The step that asks for your results is asking you to make a connection to the other steps, which must be done concisely and clearly. To access this resource, visit the UToronto Student Life website.
4) General Tips
General interview prep tips are sometimes overlooked. However, they involve researching the employer to see if the job is a good fit. Your education, interests, and experiences should be self-assessed before walking into an interview or job application. More importantly, you have to demonstrate how you'll be a strong asset to the employer. This involves looking at the responsibilities you'll have on the job. You might also want to compare salaries for this position. Know the employer by researching how they're expanding, and what their values are. If their goals and values align with what you're looking to work with, this is your chance to use this knowledge. Try to find someone who worked for that employer before. Find out how the company operates, or what sort of tasks they accomplish.
Interview prep involves memorization and an ability to connect your strengths and experiences to how you'll improve their business.
5) Make Connections
Connect, connect, and make connections! A job interview is the most important part of the hiring process. So connect your skills to the job requirements and demonstrate solid, relevant examples that relate to the position. Volunteer experience is a valuable experience, but the next step would be to reflect on how that could connect to your upcoming job. Visit the Careers site for the University of Toronto to check upcoming schedules for interview help sessions, as well as ways to develop your resume or CV.
6) Mock Interviews
University of Toronto students prepare for their interviews by scheduling a mock interview session hosted by Career Exploration and Education. This is a great way to knock your interview fears down to minuscule levels and boost your confidence when it comes to being asked questions on the spot. The best way to ace an interview is to expect that anything could be asked of you and to prepare as best as you can by speaking highly of yourself (but not in a boastful or arrogant way). Practice your tone, clarity, and communicate with respect. Practice interviews will help you prepare for tough questions. You could also try practicing your interviews with friends, family, or fellow students.
7) References
Have solid references ready to go for your interview. The University of Toronto Student Life advises that you should have references from a mix of paid and volunteer experiences, and at least four good ones. Ask for their permission first! Once approved, let your references know that you expect to have an interview. Send them the job posting and your application so that they'll know what to say. For academic references, you could ask your professors, TAs, or even fellow students that you've collaborated with. Make sure you are on good terms with them and that you can be sure they'll have your back. Keep in mind that academic interviews will require very specific people, such as faculty references.
8) Second Interview Tips
After your first interview, there may be a second interview afterward. The first interview typically observes your personality and experience. The second interview will be a finalized decision process. This will require you to be mindful of your actions every step of the way. The employer might ask you to join them for lunch or on a tour of their building. All of which are moments that you are still being assessed! To prepare for these sorts of scenarios, contact your career-related help department.
Best of luck on your interview prep. We hope that you land the job!
For more information, continue reading with How To Protect Yourself From Fraudulent Jobs.