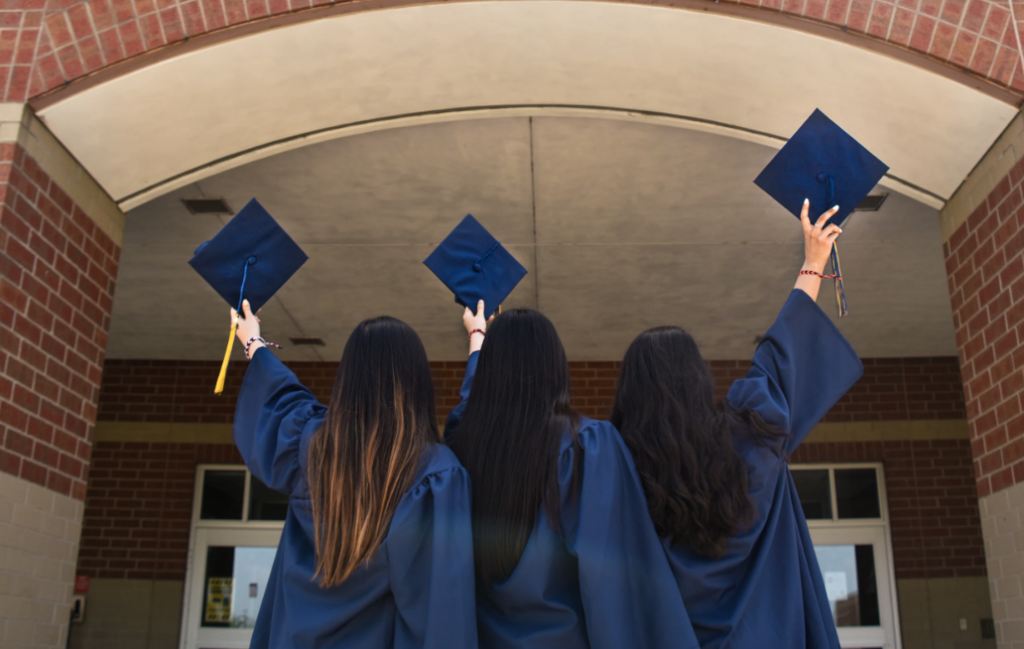 If you are graduating from the University of Toronto very soon, congratulations, you are almost there. If you've already graduated, that's something to be proud of! No matter which of these stages you're at, it is important to plan your next steps. New and recent University of Toronto grads are trying to set themselves up for success. Therefore, they are interning during their Masters degree or finding a full-time job after graduation. If you have not landed a position yet, here are some steps to help during this grueling process.
1) Graduate Writing Group
Register for and attend a Graduate Writing Group. This will assist you in defending your dissertation and developing your writing skills within and beyond graduate school. Becoming an effective writer will assist you in becoming a better communicator, which may help you in future applications for academic funding or career experience. These sessions occur frequently and you can attend as many as you see fit. Alternatively, if you need specific assistance with your writing skills, such as how to manage the correct tone and flow of your writing, there are many workshops hosted on these topics as well.
2) Etiquette Workshop
Learn important tips by attending an etiquette workshop. This includes how to communicate effectively online (through email) with employers and other professionals. You won't want to miss one of these sessions because they do not occur as frequently. It can be intimidating to reach out to professionals or potential employers, let alone know how to respond appropriately to them. It's important to be professional and speak with clarity and proper vocabulary, both online and in-person! This is more than a reminder to use full sentences in your emails. This session dives deeper and may help you when it comes to inquiries about a job application status. Good first impressions are everything.
3) Learn How To Write Proposals
When it comes to graduate work, attend sessions designed to teach you how to properly write a proposal. It is so important to write effective proposals, such as thesis proposals or grant proposals. Demonstrations of successful proposals will be displayed, as well as a list of requirements that a strong proposal must meet. There are various workshops available for specific programs, such as the Physical and Life Sciences, and the Humanities.
4) Graduate Professional Development
You should be aware of the Graduate Professional Development training which complements discipline-based graduate coursework or research. This is required for a master's or doctoral degree and will help you to succeed in graduate school. One of the major benefits of this program is the way it prepares students for a myriad of employment opportunities.
5) Graduate Professional Skills Program
University of Toronto grads should participate in the Graduate Professional Skills Program (also known as GPS), aimed at directing students towards success in their futures. GPS consists of hundreds of free professional development courses, workshops, and seminars that provide instruction on time management, communication skills, collaboration, and leadership skills. All of these will focus on building stronger individuals who are better equipped at dealing with real-world careers.
6) School of Graduate Studies Summer Institute
The School of Graduate Studies Summer Institute will keep you occupied during the spring and summer months, providing professional development workshops with a laser focus on skill-building. This includes topics of leadership and dealing with transitions. For more information on accreditation for this professional development experience, visit the University of Toronto School of Graduate Studies.
7) School of Graduate Studies
Attend a panel discussion that addresses the challenges which University of Toronto grads face, including the difficulty of transitioning from the walls of the university and into external careers. These panel discussions are hosted by the School of Graduate Studies and are professionals across all disciplines who share their experiences and answer your career-related questions. At the end of the panel discussions, there will be networking sessions, so be sure to bring your contact information and connect with professionals to strategize and discuss opportunities!
8) Graduate Co-Working Space
Participate in the Graduate Co-Working Space. It is important to talk to your fellow graduate students. They can serve as both major support and a point of guidance. Building critical skills will happen in this environment. Also, they host events regularly, so check their calendar for updates.
9) Coaching Sessions
If you need coaching, there are always Coaching Sessions to attend. In this scenario, coaching refers to discovering new methods of working and connecting to resources that can bring you further down your career path. Create a graduate experience that tailors to you, personally. Receive assistance from a professional coach who connects you to valuable resources and identifies your strengths. It's helpful to have input from a good coach.
10) Career and Co-Curricular Learning Network
Check for ongoing opportunities by using the Career and Co-curricular Learning Network (also known as the CLNx), and by searching the websites of University of Toronto's research partners as well. The CLNx can be a major facet for developing your skills through workshops and then placing them into practice through tangible employment or volunteer experience. Sometimes, what starts out as a volunteer position could lead to a paid position. Always keep an open perspective and try your best when applying and accepting your next position.
Best of luck to you University of Toronto grads as you navigate graduate life and land an awesome job! For more valuable information, read Resume Hacks: Sessions That Will Strengthen Your Profile next.