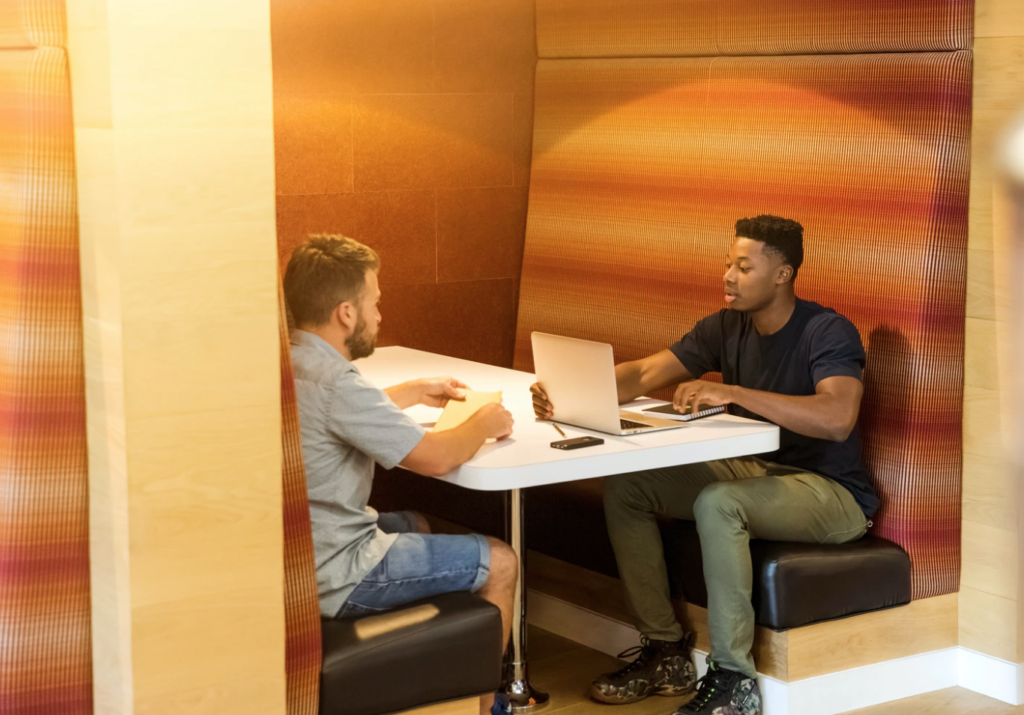 The University of Toronto St. George campus is a university of boundless opportunity. All you have to bring along is your resilience, charisma, and your money studiousness. In all seriousness though, there are excellent jobs for undergraduates at the University of Toronto. Here are some paths that you should take the next time you're avidly looking for an undergrad student position at the University of Toronto.
1) Career Learning Network
Firstly, get familiar with the Career Learning Network of the University of Toronto. This is your number one central platform to connect to opportunities offered through the university. Whether you're looking for part-time jobs, volunteer opportunities, or paid research positions, your first attempts at finding a job should begin with the CLNx. You can search for specific jobs, such as lab work or office work, and find placements. 
2) Skills
Secondly, figure out what interests you, and what type of work you are looking for. To do this, you might want to reflect on your professional goals. What skills do you want to learn or develop? Make a plan to reflect on your progress ongoing. A good model to consult for developing your skills and acquiring knowledge would be to consult the Careers and Work-Study sections offered by the University of Toronto. 
3) Improve Your Resume
Thirdly, edit your résume, and keep editing it throughout the year. You might even want to begin a brand new résume that strictly displays your university-related employment, academic distinctions, leadership, and co-curricular activities. The University of Toronto offers various lessons and critique sessions on how to build a strong résume. Attend a résume workshop or drop by Career Services to have someone review your resume. A lot of these workshops and events will require that you register, so visit the CLNx site for updates. To stand out at the University of Toronto, you really have to display your experience, knowledge, and skills in an effective, prompt manner. Get rid of any chunky sentences and clean your résume up today!
4) Cover Letter
Fourthly, never underestimate the importance of an effective cover letter. A major mistake that University of Toronto students make is creating one generic cover letter and distributing it to every job or research position they apply for. It's impersonal, ineffective, and employers will notice how cookiecutter it sounds. Your attributes and experiences must relate to why you believe you are suited for a specific position. There are many cover letter workshops hosted throughout campus year-round, so it would definitely be wise to attend as many as you need. You can start with the Career Services Centre or Student Life to find out when these sessions occur.
5) When To Search
There are various jobs to look out for, so you should start looking as early as possible. Moreover, if you're hoping for a job throughout the fall and winter semesters, you should begin looking at the end of the summer and the beginning of autumn. Many jobs on campus hire at that time only and are looking to fill positions for the entire year. 
6) "Closed For Applications"
When you see a recent job posting that seems to be closed, it doesn't hurt to apply anyway or make a phone call. They might read closed for applications, but there could be a variety of reasons why that is so. Maybe they couldn't find a suitable candidate, or maybe the person they hired decided to leave. You might be the one to fill the position!
7) Library Positions
You can find a great position at the Libraries of the University of Toronto. There is a job section on the UToronto Libraries website. They typically open for applications in August and in the spring. Generally, library positions for students are quite flexible with the hours. You could potentially do a three-hour shift, go to your lecture, and then come back for another two hours. Not bad!
8) Tour Guide Position
You can become a tour guide for University of Toronto students. It is a competitive position, but honestly, what isn't at the University of Toronto? Try your specific college if you want to increase your chances of being selected. You should have a great abundance of knowledge of the University of Toronto and a general interest in guiding others.
9) Work-Study Positions
Apply for Work-Study positions at the beginning of the school year. These will boost your résume. You will be able to find jobs related to your field. From there, you may be accepted into even greater opportunities, such as co-ops and placements.
10) Dining Hall Positions
Work at a dining hall on campus, such as Burwash. This would be a decent part-time position, with a few shifts a week. This might be good for students who are swamped with courses on most days.
11) Tutoring
If you love instructing others, then become a tutor. Math tutors and English tutors are always in demand. If you have excellent skills in any of these fields, why not help others and get paid to do so?
12) Campus Beverage Services
Try working for Campus Beverage Services. You can choose your own shifts. It is by no means a glorious job, but it is a paycheque.
13) Faculty Positions
Lastly, if you're really ambitious, try to get an undergrad student position in your own faculty. Students do this all the time, and some of them are not even in their third year of undergraduate study. Sometimes, you can be offered the position through your great efforts in supporting your faculty through volunteering, mentoring, or helping out. They will notice those efforts, and if you get in with the right people in charge, the doors may open to a job at the front desk or main office. Sounds nice, doesn't it? As always, be sure to inquire about who is hiring by consulting your faculty website, or contacting them directly.
Best of luck on your job search for an undergrad student position at the University of Toronto.