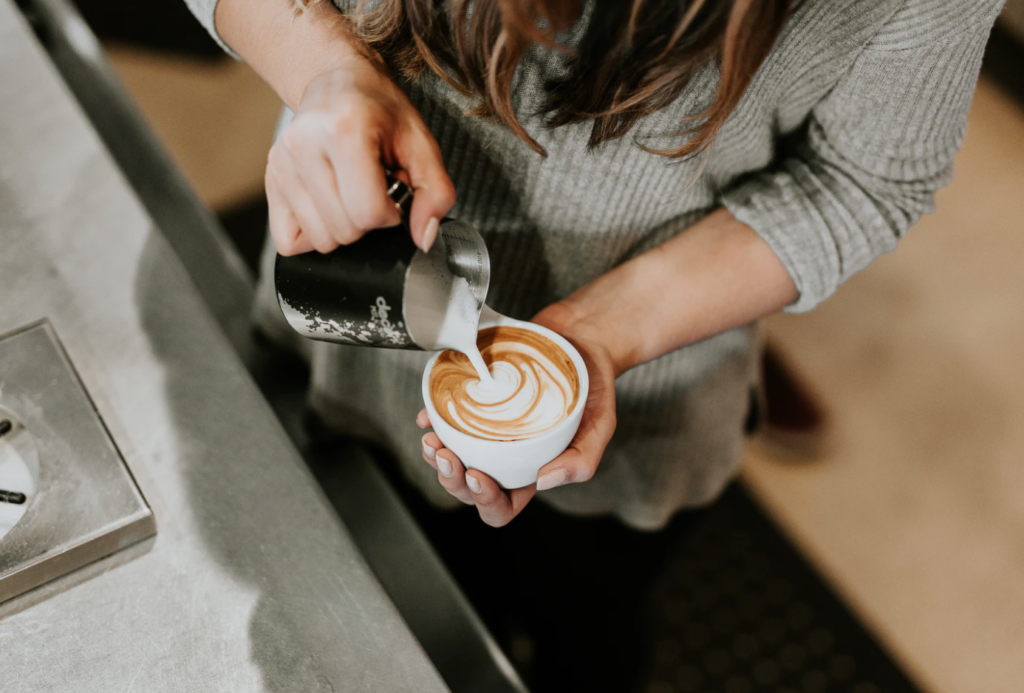 There are many ways to get involved at your University of Toronto campus. Especially when it comes to finding part-time jobs. The University of Toronto St. George campus has some awesome part-time jobs to consider throughout your years of study. Course fees, living essentials, and bills can add up pretty quickly when you're a student. Here's a list of part-time jobs to look out for the next time you're in need of work at UTSG.
1) A work-study position.
Work-study pays students to expand their knowledge and skills on-campus. This also assists students in exploring their career path and may open doors to more opportunities in their fields of interest. Visit the University of Toronto Career Learning Network to track your hours and search for a program best suited to your needs. 
2) Become a tour guide at the University of Toronto.
The St. George campus is a pretty vast place, and if you think you'll enjoy guiding people around, then this might be the position for you. The Visitor's Centre is a good place to start if you're interested in becoming a tour guide. Keep in mind that while this position is a lot of fun, it may not be the most ideal wage overall. You will be paid to train as a tour guide. The job also entails a lot of event-related tours. If you have a good memory and a willingness to learn important information about the places you'll be giving tours, then give it a shot.
3) Work for the University of Toronto Student Union (UTSU).
Throughout the year, the UTSU posts a ton of opportunities on their website. Even if you think you don't have all the required skills or experience, you should apply anyway. If you are truly in need of more experience, there are also volunteer opportunities to expand your skillset. A good way to inquire about UTSU jobs is to visit in-person first.
4) Check the Career Learning Network for opportunities.
Do not feel intimidated if you see that some jobs state the requirements of a cover letter, or perfect grades. If you are not yet an upper year student and are taken aback by the amount of jobs that mention they're recruiting upper years, don't turn away just yet. You would be surprised to know that some recruiters end up expanding their recruiting pool due to a variety of reasons, such as not being able to find candidates who have experience in their upper year. Keep in mind that some people don't write the most convincing cover letters either, so recruiters end up looking for first and second year students regardless of their experience level.
The most important thing to do when browsing the Career Learning Network is to remain optimistic, even if you don't meet all requirements. It also goes a long way to be punctual, polite, and enthusiastic in your pursuit of a job. You might surprise yourself. Don't lose hope in the vast population of University of Toronto students. Show that you want the job and make it happen by putting in the extra work.
5) Visit the Career Centre.
If you're a first-year student, take some time off from frosh week distractions and visit the Career Centre, (online or in-person). Apply as often as you see something that interests you. You can land an excellent position using the Career Centre at UTSG, and those chances are even higher when a lot of students are partying or participating in festivities. You can place yourself one step ahead by using that time to find a job to cover you for the whole year. There are many opportunities available to students who are fresh out of secondary school. 
6) Get a job at the University of Toronto Bookstore at UTSG.
The bookstore is a great spot to work. It's central to campus and you'll be helping your fellow students. However, the pay is not exceptional. The hours allow for some personal flexibility, so if that matters to you a lot, it might be a good place to start.
7) Participate in psychology-related studies at the Department of Psychology.
These experiments promise to pay students for their participation. In essence, you will be a lab guinea pig. Some experiments are ten minutes while others are way longer. If you have downtime, consider signing up to participate in paid studies. While this is more of a casual "job", it's a way to earn some extra dough. You might be fascinated by the types of testing you'll experience, and learn a thing or two about human psychology. Cool stuff!
8) Work at a library on campus.
Countless students have shared their experiences with working at libraries at UTSG, and all of them were positive reviews. The pay is pretty good and the work is quite easy. Gerstein Library is a great place to start if you're looking for a library position. A friend said that she was able to successfully balance all of her coursework and still work comfortably at the library during her first and second year of study, even though her program had high demands. Have a look and reach out to libraries across campus to see if they're hiring.
Autumn is an ideal time to search for these positions. Sometimes, they look for students who have prior experience in library settings, or have skills with computers. If this applies to you, make sure you clarify this on your job application and resume. You could check the UToronto Libraries website, but it's also good to visit in person and inquire. Bring your resume too.
9) Lifeguard at the pool.
If you are a certified lifeguard, apply to become a lifeguard at one of the pools on campus! Hart House and the Athletic Centre are good places to start. Upon asking a couple of students whether they enjoyed working as lifeguards at the University of Toronto, the response was always positive. 
10) Work at a local business.
Whether it be at a grocery store, café, or an office, you can reach out beyond the walls of the University of Toronto and find something that fits your schedule. This will require a lot of follow-up on your part. Be enthusiastic and punctual!
While searching for part-time jobs at UTSG, remember to manage your schedule for studying and completing coursework. Some part-time jobs require 15 hours a week, therefore, it's important to know what your program expects of you. If your program isn't as demanding, then maybe you could search for a full-time position. Sometimes, this can be difficult to predict. As a rule of thumb, consult your faculty or the syllabi of courses you're enrolled in. Best of luck as you begin your job search!