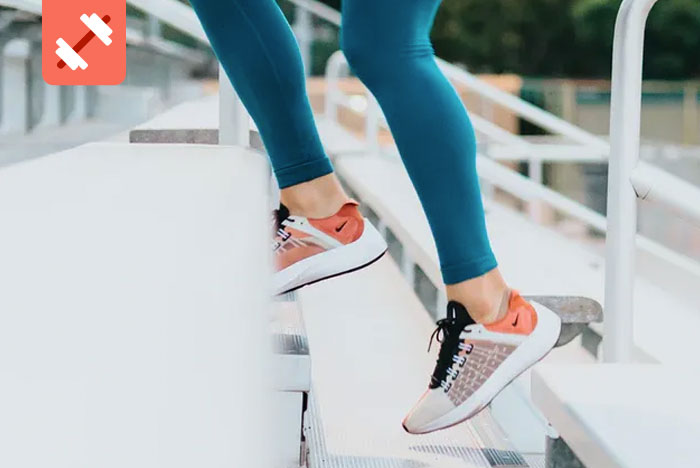 Hart House is home to one of the most popular fitness centres on the University of Toronto St. George campus. If you ever need a break from your classes, you should start energizing yourself with some of the programs at Hart House. Here are some of the best ways to shake your stress away and get fit using the resources and programming at Hart House Fitness Centre.
1) Drop-In Morning Yoga Flow
At many of these sessions, you don't need to be a pro to have a good time. De-stress and stretch yourself as you release endorphins and renew your energies for the day. You'll find that you'll focus a lot better after entering a state of yoga flow. Additionally, you do not need to pre-register for these sessions, and it's entirely free for University of Toronto students. It only takes 50 minutes of your time to feel great for the rest of your long day, especially your posture. Also, wear comfortable clothing!
2) Lane Swimming
With various time slots ranging from two to three hours on average, you can drop-in and swim a few laps. This is great for students who love swimming already. You do not need to register for anything, just be prepared to swim, swim, swim. Bring your goggles!
3) Aqua Fit for All Levels
For a little under an hour of your time, you can hop in the pool and experience the moves of Aqua Fit, hosted by a professional instructor. Get your heart rate going as you move within the water surrounding you, and have a great time as you splash around gracefully.
4) Drop-In Basketball
Shoot some hoops to relieve your stress and clear your mind. You could join a mini-game or just practice by yourself.
5) Zumba for All Levels
Zumba is a cardio session that pumps you up with music and a motivational host. If you add Zumba to your training routine, you might be surprised by how much it can tone you up, provided that you're consistent.
For a Zumba session that involves lightweight training instead of bodyweight training, attend a Strong by Zumba session as well. Get ready for one solid hour of non-stop sweating and fun!
6) Dance Party for All Levels
No, this is not just a room with music in the background. This is an organized session that welcomes all levels of party dancing! If you know how to dance already, show off your moves. If you are new to dancing, that's fine too because everyone is welcome. Latin and urban music are some of the popular genres that you'll experience while participating.
7) Bring your racquet to a Drop-In Badminton Session
If you don't own a racquet, that's fine too because you can borrow one. Grab a spot on the court and practice your badminton skills with a friend.
8) Cycle Fit Freedom
Experience a vigorous session of cardio as you participate in drills and techniques in a group workout setting using stationary bikes, hosted by a hype host. You can definitely go at your own pace, and work to improve your skills in agility, speed, and endurance. Music is often playing to keep the energy flow up! You do not need to register for these sessions, but try to arrive early — they can get pretty full. Also, bring a good water bottle with you.
9) Flexibility Fusion
A good mix of pilates, yoga, and classical techniques will challenge you in areas including a range of motion and joint health. Everyone is welcome and at all skill levels. These sessions are hosted by professionals.
10) Total Muscle Conditioning
These sessions involve portable studio resistance equipment, such as resistance bands to focus on strength, flexibility, and endurance. You do not need to pre-register for these sessions.
11) Boot Camp for All Levels
While there are options for higher levels of training, it's always a good start to attend the All Levels session of Boot Camp training. Strength, coordination, and agility are a major part of the high-intensity challenge. So, if it's been a while since you've seriously worked out, be ready to feel a bit sore the next day.
12) Core BT Classes
Are you ready to work your core, gluteals, and thighs? At Core BT, you'll do a combination of pilates and athletic-inspired techniques to focus on those major areas. Bring a good pair of training shoes.
13) Breathe and Stop Hip-Hop Yoga
These sessions are essentially yoga with hip-hop tunes. Stretch and sing along if you want. You will be moving, stretching, meditating, and practicing breathing techniques to establish a stronger sense of the mind and body connection. The hip-hop music is also a nice twist. You do not need to register for these sessions.
14) Register for Archery classes
With two levels of learning available, archery is quite popular at the University of Toronto, especially for students who have seen countless films that have archery as a centralized part of the action. You will join a class that has a certified professional coach in archery, and receive one-on-one training to hone your skills and practice your aim. Precision is so important when it comes to fitness, so why not practice it on the level of archery? It sounds like a unique activity, indeed!
15) Professionally Guided Dance Classes
Including Ballroom, Ballet, Contemporary, Jazz, Latin, Salsa, and more. With so many options to choose from, University of Toronto students who register for dance classes can easily choose sessions that fit their schedule. Some of these sessions require a partner while some don't. If you want to learn how to dance, visit harthouse.ca for the full list of available classes.
16) Functional Fitness
Registration required. With various levels available, functional fitness will help you reach new heights in your fitness training. So, you can workout under the professional guidance of personal trainers.
17) Register for a Martial Arts Class
There is such a diverse variety of martial arts classes available. Try Judo I, which involves throwing, striking, and self-defense techniques that can also enhance your fitness through coordination and balance.
Moreover, if you are already an experienced martial artist, you can register for other classes that will advance your training in a competitive manner and help you get fit!
18) Registered Swimming Classes for Adults
Swimming can be an important skill in life, so do not be ashamed if you are new to it. Begin by wearing a life jacket, if you need it. Furthermore, interval training will be a part of these learning sessions, alongside swimming techniques and how to swim smart.
Best of luck on your fitness journey!