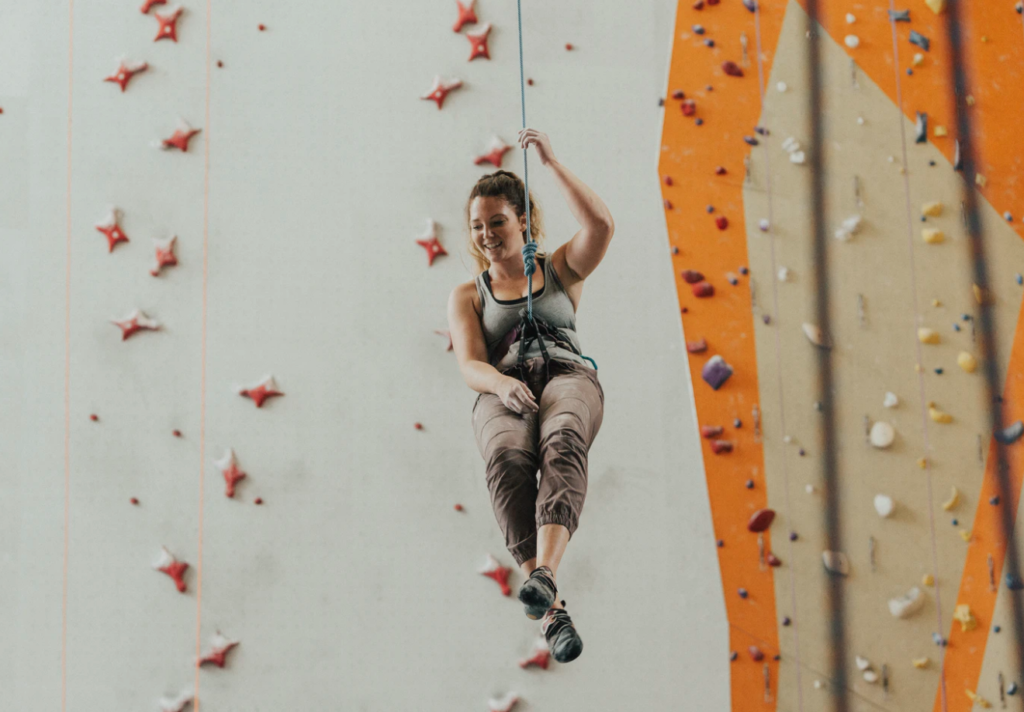 Are you always studying? Do you regularly go out for drinks with friends and order takeout? When's the last time you did something active?
As a student, we are always studying or sitting in a lecture hall, which keeps us in front of a desk all day. But that isn't good for our health! It is important to remain physically active, even when we don't feel like it because it keeps us in shape as well as lowers stress and anxiety levels. Therefore, check out this list of ways to improve your health and fitness at the University of Alberta. There's something for everyone!
The University of Alberta Main Gym
The recreation centre includes all sorts of facilities: pool, fitness gym, rock climbing wall, courts, and recreation classes such as yoga. Find something you enjoy and stick with it. Your gym membership is included in your tuition costs, so you may as well benefit from using it!
Wilson Climbing Centre
Located in the University of Alberta North Campus, this is a great way to strengthen those muscles and have fun! The Wilson Climbing Centre has a bouldering lounge, high wall loft, top roping, and lead climbing available. So there are a number of activities to choose from!
Hanson Fitness and Lifestyle Centre
If you want to hit the weights, then try out the Hanson Fitness and Lifestyle Centre for cardiovascular equipment, synergies stations for multi-training, squat racks, free weights, and resistance training machines. You've got this.
Sports Clubs
Sports meet the competitive and recreational needs of University of Alberta students because they offer a wide variety of recreation and sport activities. The development and dedication of sport clubs further students' extra-curricular and leadership experiences. From badminton to waterpolo, there are sports clubs for all student interests!
Fitness Classes
There's a number of fitness classes available at various facilities on campus. Due to COVID, you can now find many of these classes online. For example, sign up for virtual Zumba, Yoga, and Pilates, as well as dance classes for Hip Hop, Jazz, Ballet, and K-Pop. Click here for more information on signing up and class schedules.
Outdoor Track
Get your heart pumping by going for a run on the outdoor track surrounding Foote Field. This training and competition facility is located on the University of Alberta's South Campus. So what are you waiting for? Pop in some earbuds and get those legs moving.
In Conclusion…
There are tons of ways to focus on your fitness at the University of Alberta. You simply need to find an activity that you enjoy and can follow through with. Whether you jump into a virtual class or book an appointment to go rock climbing, try something new and outside of your comfort zone. You might love it!
Are you looking for more University of Alberta articles? Then check out the Best Places to Grab a Drink next!