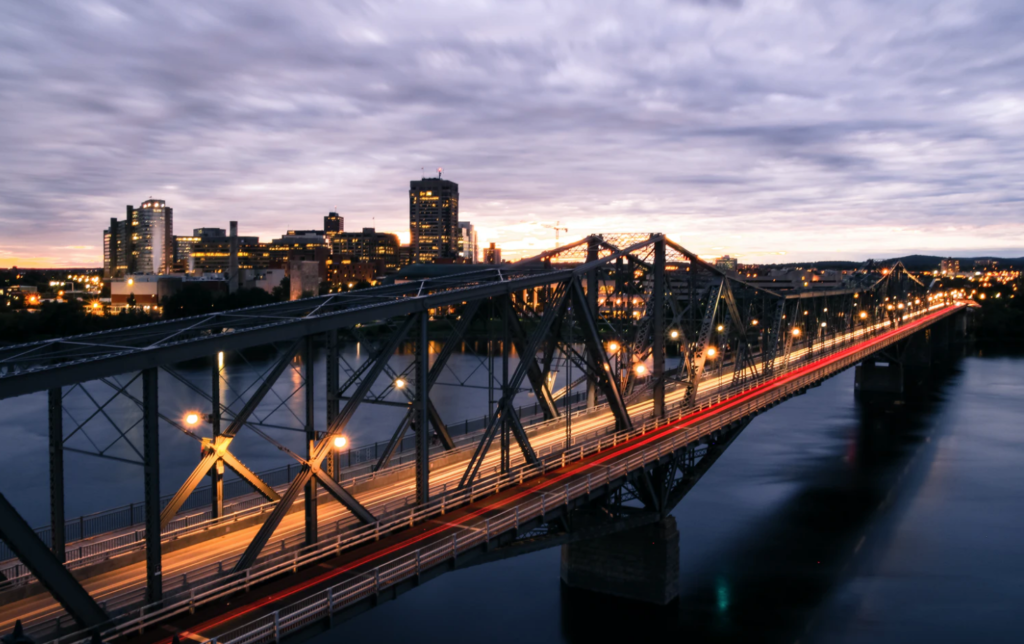 Attending Carleton University? Congrats! Carleton ranks as one of the top Canadian universities for journalism. It also offers a slew of other impressive degree programs.
Of course, after you've been accepted, the next thing you need to do is find a good home base. Fortunately, there are rentals for every style and budget in Ottawa, whether you dig activity-packed residences, luxury condo-style units, or cozy private apartments.  Narrow down your search with this guide for housing at Carleton.
So here are your top 4 options for housing at Carleton University. 
The Rez Life – Traditional On-Campus Residence Buildings
Love a place where you can always find someone to read with or watch a movie in the common room? Just walk down the hall in one of the 8 traditional residence buildings at Carleton. You'll find a new friend for your study breaks at any time of day or night. These buildings are right in the heart of the campus, so you can wake up at 8:55 am and still make it to your 9:00 am class. No need to take the O-Train or the bus.
Residence at Carleton is perfect if you're a first-year student, new to the city, or just getting your bearings. In addition, your room includes everything—utilities, internet, and an unlimited meal plan. You can focus on your studies and not worry about bills or making time for grocery shopping and cooking. 
Shared Double Rooms
The most common residence style at Carleton is a shared double room. This is 1 bedroom with 2 beds so be prepared to have a roommate. You and your roommate will share a washroom with another 2-person unit (4 people of the same gender per washroom). The people you live with can become some of your closest friends, but if personal space and privacy are important to you, you might find living in such close quarters to be a little tricky.
Single-Person Residence Rooms 
If you want more privacy, there are a few single-person residence rooms, but they are assigned using a lottery system. To score one of these, you'll need to select it on your application and hope for the best.
The furnishings in Carleton residence are relatively basic – just a bed, desk, and closet for each person. If you're in the Dundas, Stormont, or Lennox and Addington buildings, you'll also have a vanity and sink in your room, which can make getting ready in the morning a little easier.
As you stroll through your dorm building, you'll find study rooms on every floor. There are also TV lounges where you can hang out and a shared laundry room. When you need a break from studying, you can join in several residence social activities.
What does this all-inclusive campus living cost? As of the 2019/2020 academic year, the rate for a shared double room for a full semester was $10,893.32 per person. 
The Suite Life – On-Campus Suite-Style Residences
Love the idea of living in the heart of campus but also want your own room? And the ability to cook your own meals?
You have 3 suite-style on-campus residences to choose from at Carleton—Leeds, Frontenac, and Prescott. You'll get a private bedroom and will share a common kitchenette and bathrooms with 1 to 3 other people, which is perfect if you value a little more privacy but still like having other people close by.
Just like the traditional residences, suites are fully furnished and include utilities and internet. There are also building activities and social outings, so they have a community feel. However, do keep in mind that the kitchenettes are ultra-basic. They have a fridge, countertop, sink, cupboards, and a microwave. Units in Leeds also have a stovetop range. You are welcome to bring other small cooking appliances so you might want to get a hot plate and a toaster oven.
Living in Leeds or Frontenac means you don't need to have a meal plan. If you live in Prescott, the meal plan is still mandatory, but you can select a reduced option. Also, there are more upper-year students living in these suite-style buildings. If you want to live with a few close friends, you can apply to be in the same unit but with only 1,000 spaces available, these units can be tough to get. There is a lottery for suites. 
The price for the on-campus "suite-life"? The room-only price for Frontenac and Leeds was $8,313.32 for the 2019/2020 academic year. The Prescott price, including the reduced meal plan, was $11,969.32. 
The Luxury Life – Envie – Off-Campus Suites
Looking for something with a few more amenities than the on-campus options? Check out Envie—the student building that feels like a swank condo.
Located in the heart of Ottawa's Little Italy, Envie is just one O-Train stop from campus. You'll be a short walk from the hustle and bustle of Preston Street where there are dozens of pubs, restaurants, and shops. Envie suites are student living, but with fancier finishes and conveniences. You'll still have to have roommates—unless you splurge on one of the single units—but you'll have more space to yourself.
The floor plans are mostly single rooms with a shared living and dining area. Every bedroom has a private bathroom. Repeat—every bedroom has a private bathroom. Never wait for the shower again! You can choose from 2, 3, and 4 person suites. There are even some single-person suites if you want a whole private apartment to yourself. 
The stylish furniture is a cut above what you'll find in other student buildings and you'll get a full kitchen (no hot plate required). It comes with stainless steel appliances (including a dishwasher), dishes and cookware. Oh, and in-unit laundry. Which may or may not be the way to your heart.
The real appeal of Envie is the building amenities. You'll have full access to a:
Gym
Yoga Room (with weekly classes)
Penthouse Lounge (with billiards and games)
Cafe 
Grocery Bus (once a week)
Bicycle Storage
Plus, every unit has monthly housekeeping in your unit's common areas. 
So what will all these luxuries set you back? As of February 2020, private bedrooms in a quad layout start at $1,010 a month. If you want a single suite all to yourself you're looking at $1,750 a month. However, there are double-occupancy rooms that start at $795 per person.
Choose Your Own Adventure – Private Off-Campus Rentals
Want to get away from buildings filled to the brim with other students? Or on a tighter budget? A private off-campus rental might be right for you.
Carleton has partnered with homes4students.ca, which is a rental housing directory where local landlords can list houses, apartments, and rooms for rent. You can also check rentboard.ca for more Ottawa rentals. The amenities will vary from place to place, but you can find some gems here. If you have a few friends you can look at renting an entire house.
Disclaimer: This option will require more work on your part. You'll have to correspond with landlords, book viewings, and sign a lease. In many cases, you'll also need to arrange for the utilities and internet to be set up. But if you're looking to stay at a place for several years, you only have to do this once. 
Therefore, to stay within walking distance of the campus, you should focus your search on these neighbourhoods:
– Old Ottawa South
– The Glebe
– Hogs Back
To commute in with an easy ride on the O-Train, try: 
– South Keys
– Experimental Farms
If you don't mind a bus ride, these neighbourhoods are also great options:
– Centretown
– Mooney's Bay
– Billings Bridge
Price-wise, living off-campus in private accommodations can be the most budget-friendly option. You can find a variety of rentals starting from around $600 a month for a room in a shared apartment or house.
Next Steps
Ready to find your Ottawa home away from home? Here's what you need to do next to find housing at Carleton University that you'll love: 
Want the Rez Life or the Suite Life? Check the application deadlines for the on-campus residence buildings and suites here: https://housing.carleton.ca/applying-to-residence/
Are the condo-like amenities of Envie more your style? Contact them to book a tour or reserve your spot: https://enviestudent.com/contact/
Want a private rental? Create a free account on Places4Students.com or Rentboard.ca so you can start browsing Ottawa listings: https://www.places4students.com/Places/School?SchoolID=csERooXJeP4%3d
Also, for information on housing at Carleton University, check out Ottawa Neighbourhoods To Consider If You're Going To Carleton.
Good luck on move-in day!