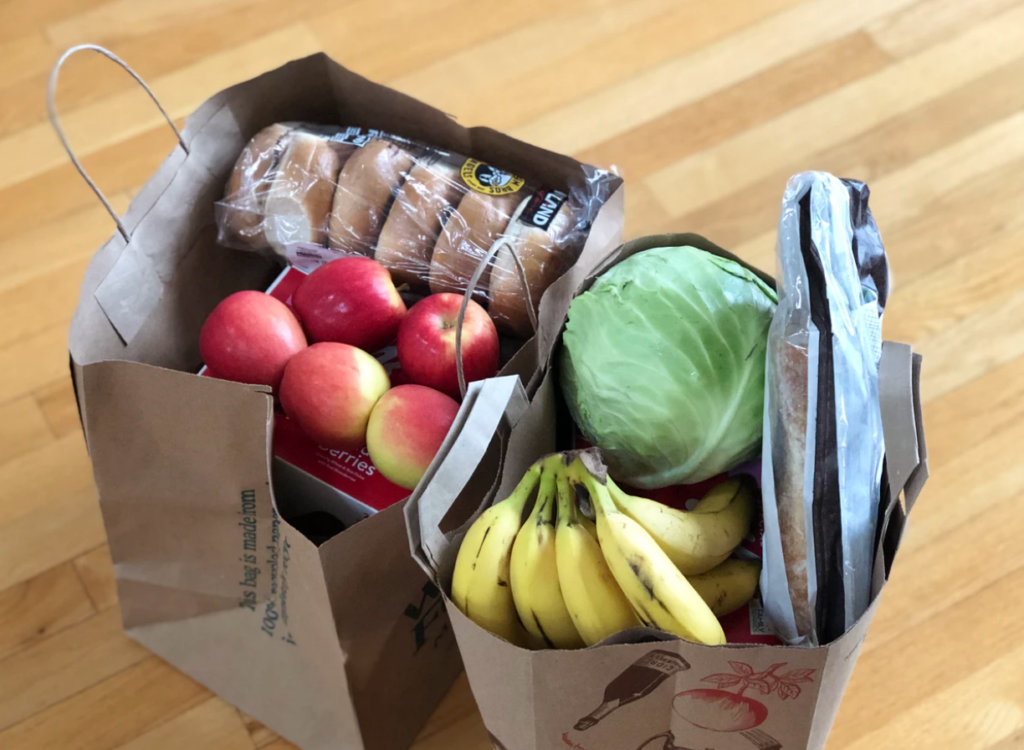 Most students at York University agree that a large percentage of our tuition is spent on York opening new food spots, and none of us are complaining. There are a ton of delicious restaurants and fast food places to choose from around York, but relying on them for your daily nutrition is not a sustainable option for your health or bank account. Instead, try buying groceries and making your own home-cooked meals. Don't worry if you're not much of a cook. These on-campus grocery spots also offer pre-packaged meals at cheaper prices than most franchise restaurants. Therefore, if you're looking to grab your own groceries, check out these on-campus grocery spots!
Grocery Checkout
It's on the pricey side, but there is no better place for grabbing groceries at York than the Grocery Checkout. In fact, there's no other place that offers pre-packaged foods, fruits, and vegetables in one on-campus grocery spot.
This store has it all: fresh produce, chips, candy, international snacks, and a wide variety of packaged meals to grab on the go! Their healthy snacks include the fruit medley and avocado chips, both of which are great when you're running to class. Also, Grocery Checkout offers great healthy alternatives that are ready: tuna salad sandwiches, Sicilian pasta salad, and nutritious kale salads. 
Want to try whipping up your own recipes? Stop here! Grocery Checkout will have all of the ingredients you need. It's basically a one-stop-shop for all cravings! Since it's located in York Lanes, you'll have to gather up the strength to avoid being tempted by Hero Burger, Popeyes, or Thai Express that are within the immediate vicinity. For those of you who are coffee fanatics but hate waiting in the long lines, Grocery Checkout also offers Starbucks frappuccinos — the ones that come in glass cups, so you can refrigerate them and save for later (or chug it as soon as you purchase, we won't judge). This store isn't as cheap as Walmart or Food Basics, but your body will thank you for choosing to get groceries instead of resorting to Wendy's. Follow them on Facebook to see what yummy new meal or snack option they're offering! 
Shoppers Drug Mart
The Shoppers Drug Mart, also located in York Lanes, is the second-best option for getting groceries. It may not have the fruits and veggies, but it has healthier products at not-so-bad prices. There's a huge fridge with any drink you can possibly think of, except water, due to York's policy on maintaining a Water Bottle Free Campus. The shelves are piled up with every flavour of chips, cookies, and other sugary treats. However, there are a variety of low-fat or gluten-free snacks as well. Whether you like Oreo Cookies or Nature Valley bars, this Shoppers offers the best of both worlds!
This Shoppers Drug Mart has self-checkout for those of you who hate waiting in long lines. Everyone's favourite part of this Shoppers, however, is the cosmetics and beauty section. This store is a great option for when you need to stock up on snacks and hygiene products.  
Other Spots (On Campus and Off Campus) 
Aside from Grocery Checkout, there's no other centralized location for groceries. So, if maintaining your health is the main reason you're opting for groceries, check out the two Starbucks locations in Central Square or the Centre for Film & Theatre for a quick and healthy snack, as they usually offer bananas, vegan chips, and delicious salads. You can also go to the Central Square Cafeteria for freshly made meals. Their food stations are full of fresh vegetables and good ingredients.
Real Canadian Superstore
Also, if you're set on grabbing fruits, vegetables, and other fresh ingredients, try the nearby Wal-Mart, No Frills, or Real Canadian Superstore. All of these places are within walking distance. For those of you who live on residence at York, the Real Canadian Superstore offers a free Shuttle Bus for students. The Superstore has fresh produce, a wide selection of seafood and meats, a kosher market, and even a cosmetics department. Given that the service is free, there is no excuse for not getting your groceries. The Superstore has a larger variety than Grocery Checkout and better prices. However, Grocery Checkout is still the best option if you value convenience over a bargain! To find out when the Shuttle Bus runs, head over to York's "Resident Life" website and search for the Shuttle Bus service. The full schedule is there.