By Fara Seddigh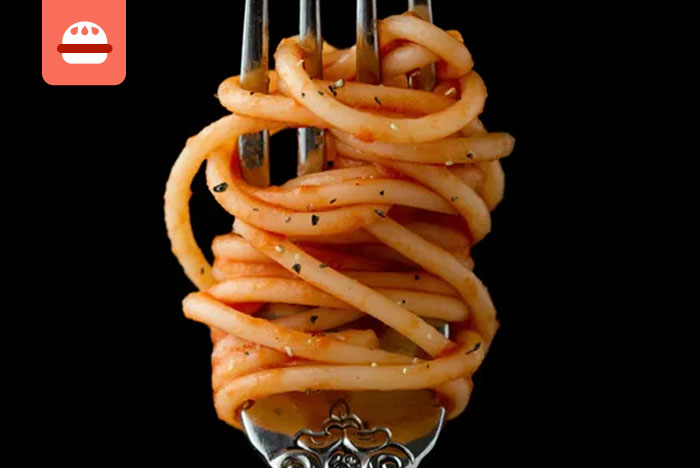 A phrase more commonly used by the University of Toronto students: if you can hold a fork, you can go to York. This unofficial slogan, embraced by most rival schools, mocks York University. Ultimately, it brands York as the "easier school". There may be some truth to what they're saying because let's face it, some first-year courses can be a walk in the park. However, the reality is that these students are expressing their jealousy. They don't attend a school with a billion different spots for good food. So, here's why you should eat at York.
There are theories that York spends a good 50% of tuition collected from students to build a new chain restaurant on campus every year, though that might just be rumours. The point is, this slogan should be used, but to emphasize that any self-proclaimed foodie should go to York. York University is ranked first on the list of campuses with the highest number of random food options. And there is no doubt that all of its students are well-fed (and a bit broke).
Here are the top spots on campus for grabbing a bite to eat at York.
Z-Teca
With plenty of options that serve the tastes of both vegetarians and carnivores, it is no surprise that Z-Teca is a favourite amongst York students. Located within York Lanes, Z-Teca is a great choice for when you want convenience. Stop by to grab a bowl with your preferred choice of grains, fajita veggies, or meat. You can also buy a hefty burrito filled with delicious ingredients: beans, corn, and guac. A word of caution: the burritos tend to get very messy, and we do not recommend their consumption in relatively quiet lecture halls.
Please don't be the person dripping sauce over everyone else's notes. Make sure to ask for the burrito sauce to top off whatever option you decide to go with, as it elevates the flavour to a whole other level. The prices here vary within the range of about 7 to 13 dollars depending on what you get, so if you want a cheaper alternative, proceed to the next option!
Wendy's
Though admittedly not the healthiest option, Wendy's low prices can justify the long lineups during lunchtime. Located on the first floor of the First Student Centre, you can stop by for a quick burger or refreshing lemonade. The prices are student-friendly, and you'll definitely get your money's worth. After all, you can never go wrong with a medium order of Wendy's fries to satisfy your junk food cravings.
The Great Canadian Bagel
The Great Canadian Bagel is a fantastic option for students who are at York at ungodly hours. Every student in an early morning class has experienced the embarrassment of the mid-lecture growling stomach. Whether it's to catch the bus or avoid morning traffic, many students often leave the house without eating a proper breakfast. Not to worry early birds, as this location inside York Lanes opens at 7 AM sharp. Freshly brewed coffee, a delicious assortment of bagels, and creamy tubs of cream cheese to spread on your circle-shaped bread — what's not to love? The prices are reasonable and the food is not so unhealthy. Pop in before your next early class to fuel up on a bagel or two!
Basil Box
If you're a fan of meal customization, then Basil Box is the place for you (located in The Quad). There's a high chance that you'll find something to your liking at this somewhat-authentic Asian restaurant. You can choose from a variety of grains, greens, or noodles to start off your "box". Then slowly move up the ladder to topping off your meal with a variety of flavourful and fresh-tasting ingredients. Thai Iced Tea is a special favourite. So don't forget to grab one when you need a refreshing addition to your meal.
Smoke's Poutinerie
If you have a craving for an authentic Canadian meal, head to Smoke's Poutinerie. It's located in the Victor Phillip Dahdaleh Building, formerly known as the TEL building. Treat yourself to traditional poutine with delicious gravy and cheese curds. Or, if you're feeling fancy, choose from a variety of toppings to add to your poutine. With topping options like savoury buffalo chicken or delicious waffles, you'll find something to fill you up. Every fry is hand-cut and fresh, so it's a step up from Wendy's fries, though those are equally delicious.
Check out these awesome food options and eat at York. These are only five of the hundreds of on-campus restaurants to choose from. So be sure to check out York University's own campus dining websites for a comprehensive list of all the eating spots.