By Brianna Thomson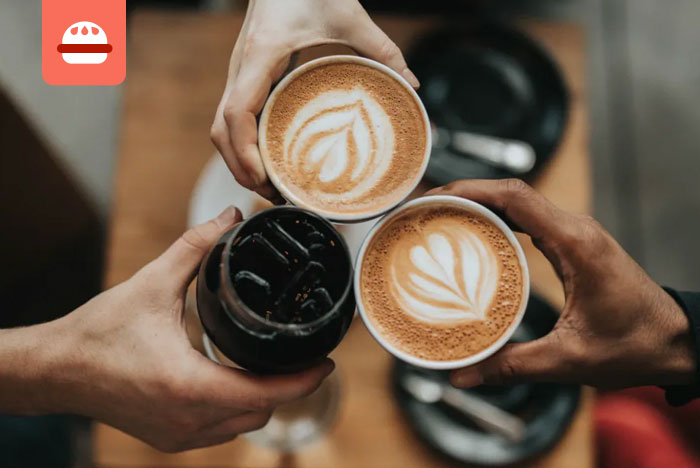 If you've ever stood in line at Starbucks, Tim Hortons, or Second Cup at York, you know how long it can take to get a decent cup of java. Luckily, if you're willing to downgrade from a fancy latte or blended beverage, there are more places around York University than you think. And they often have little to no line. So, you can get your caffeine fix faster!
Victor Phillip Dahdaleh Cafeteria
The Victor Phillip Dahdaleh Building, formerly known as the TEL building, is best-known for having one of the three Tim Hortons on campus. However, tucked behind the Tim Hortons (and its ridiculous line) is a cafeteria. In addition to a Pita Pit, Smoke's Poutinerie, and another place that serves pasta, they have a lovely self-serve coffee bar boasting three different roasts.
P.O.D. Express, Curtis Lecture Hall
Curtis Lecture Hall may feel like a maze. However, when navigated correctly, it will lead you to a beautiful thing. Of course, I'm talking about the P.O.D. (Provisions on Demand) Express on the first floor around the corner from the elevator. P.O.D Express is small and acts as a combination convenience store/cafeteria. They carry pizza, baked goods, and a few cold items. Also, tucked against the wall is a selection of blonde, medium, or dark roast coffee from Starbucks.
Coffee Shop, Winters College
On the first floor of Winters College is a large restaurant. It is one of three places to get food on this far side of campus, but that doesn't make it busy. They only have one roast of coffee, but it's pleasant with sweet hints of caramel and vanilla. In addition to coffee, they have plant-based options on their menu, smoothies, and other tasty treats. Oh, and you can't miss this place. The wall furthest from the door features a massive mural depicting a natural scene with orangutans, a tiger, and figures such as Will Smith and Jackie Chan.
Great Canadian Bagel, York Lanes
York Lanes is full of restaurants that sell coffee, but this list is all about the best coffee with the shortest line. And for this reason, I have chosen Great Canadian Bagel. Offering a staggering six, that's right six, roasts of coffee (three of them flavoured), it had to be included. In addition to a great cup of coffee, you can get bagels and other sweet treats. If you're feeling adventurous, try a mixture of the dark or medium roast coffee and one of their fantastic flavours.
So there you have it. If you're looking for a hot coffee to warm your hands in this frigid weather or you need a caffeine fix before class, try one of these four locations for a decent cuppa that you won't have to wait twenty minutes for.