By Fara Seddigh
Let's face it, student life is hard. The stresses of exams, assignments, and deadlines are exacerbated by tuition fees, textbook costs, and other financial burdens. Yes, there may be ample internships and student jobs you can take off campus, but how convenient would it be if you could make money while you're actually at school? Work at York!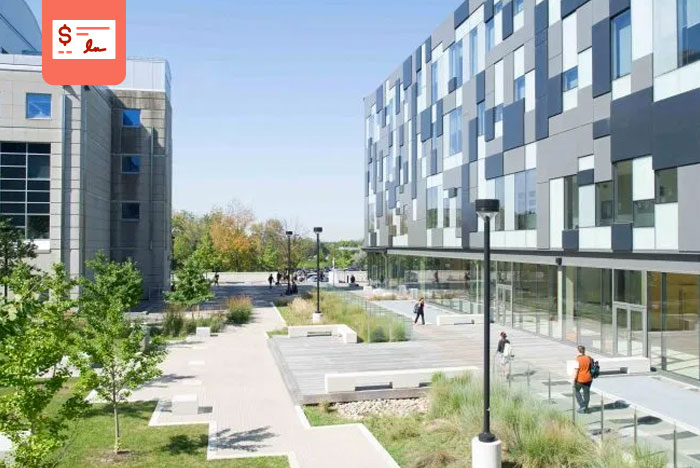 Just imagine walking from your class to your job instead of commuting to the other end of town. York University students, you'd be surprised at the number of on-campus jobs that are available. Make a few extra bucks on the days you're on campus! Check out these work opportunities offered exclusively for York students:
Work/Study Positions
The title of this position is pretty self-explanatory. In an attempt to help students, York offers on-campus jobs that are listed as Work/Study positions. Work/Study is perhaps the best type of employment opportunity that you can pursue as a student. Here's why:
Primarily, this position allows you to balance your academic responsibilities whilst building your professional experience. Work/Study positions are not exactly your summer retail job, though those can be equally beneficial (depending on your career goals). These jobs pay your bills, but they also allow you to participate in meaningful work. Basically, through these positions, students get the chance to connect with faculty members, college heads, and other student leaders that can assist in their journey of professional and academic development.
I know this all sounds like a dream, but how exactly do you get one of these positions? Undergraduate students must fill out the Student Financial Profile (SFP), an application that acts as York's evaluation medium for determining which students need financial help the most. Through this application, you can explain any circumstances or personal interests that make you a good fit for these positions. Filling out the SFP is the first step, as it indicates your eligibility for getting the position. Complete the rest through York's Career Centre website. Here, you can choose the "Work/Study" option under the Search Job Postings tab. Be sure to take advantage of these opportunities, as they really are the best way to get work experience whilst juggling a few grueling courses.
Research at York (RAY) Positions
Grad-school hopefuls should consider a RAY position. These students often find themselves in a circular struggle. They want to volunteer in research labs to build experience, but they simply cannot afford to do so for free. Nevertheless, research experience is an asset to admissions committees and employers. It provides hands-on experience in a specific area of study.
After all, conducting research on a topic is entirely different than listening to a boring lecture on it. For students who are struggling to find good research positions and need some extra cash, the RAY program is a great opportunity. Also, students are connected with faculty whose topic of research is similar to the interests (or major) of the student. Students become involved in statistical analysis, literature searches, data collection, and many more tasks that allow for the development of hard and soft skills. The application process for RAY is exactly the same as Work/Study positions, but this time, you must select "RAY" from the drop-down menu provided on the Career Centre's website.
Casual Work or Part-Time Jobs
Having discussed the more official positions at York University, it's important to mention ones that don't require the same amount of commitment or experience. As great as Work/Study and RAY positions can be, in order to maximize their benefits, students have to dedicate a significant amount of effort to them. For instance, as a Work/Study employee, it's hectic during event planning or orientation days. Similarly, research positions require prior knowledge of a topic, experience, and solid reference letters. If you're looking for a less demanding on-campus job, try searching York's job posting website.
Simply google "Experience York" to be directed to York's job posting site.
Here, you can do one of two things. 1) You have the option of browsing the hundreds of available postings. Or 2) if you're lazy, type a few keywords to narrow your search. Using this site, you are guaranteed to find something that suits your interests. Alongside Work/Study and RAY positions, York posts part-time jobs that don't require lengthy applications. Another advantage of this site is that it allows your resume and documents to be uploaded for future use. When you find a job that you like, click on
"Apply" and your uploaded application documents will be automatically sent in!
Working on campus is a great way to save money and time. Think about it. You save money you would otherwise spend on commuting to and from work. Most importantly, working at an academic institution has its advantages in terms of how it is perceived by employers. Even if it is a part-time job, it will look much better to say that you worked customer service at "York University" rather than "Joey's Vintage Comics", though that'd probably be a cooler place. So, begin tailoring your resume, have it reviewed by a peer, and start sending in those applications!