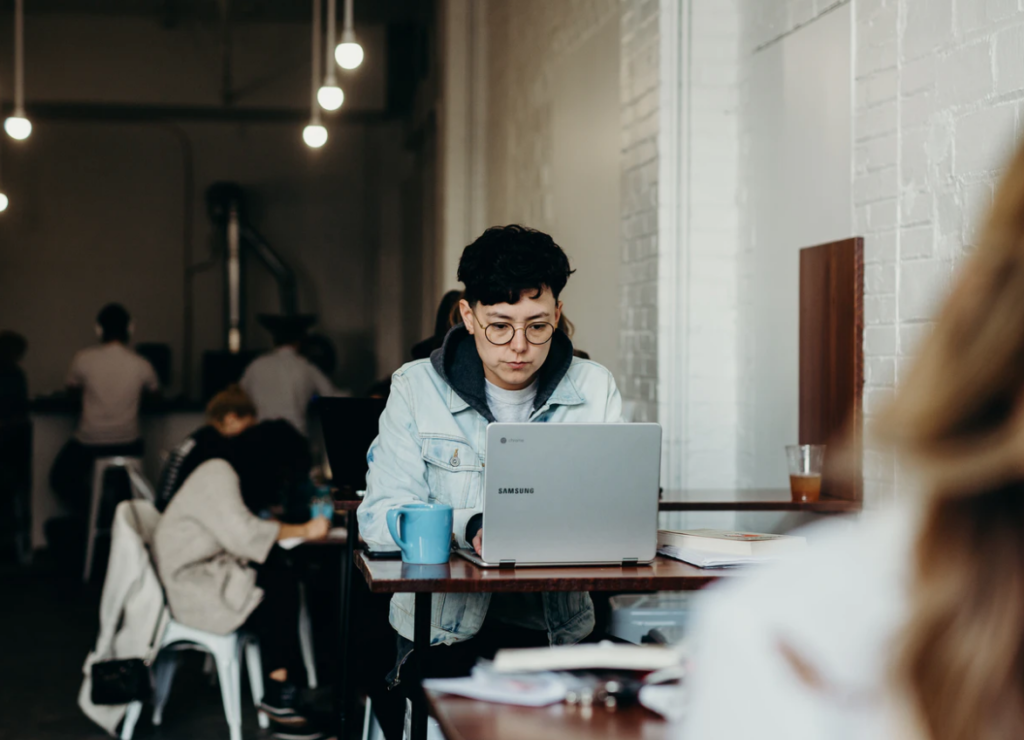 The University of Toronto's downtown campus has many libraries and study nooks so you can find a quiet, beautiful spot to study. Here are the best places for quiet study at the University of Toronto.
E.J Pratt Library
Located around the east end of the St. George campus, it's a perfect location if you have classes in the area of Queen's Park. E.J Pratt offers comfortable seats and a quiet atmosphere. Noise levels are low, which is ideal for distraction-free studying. There are seats that facilitate space for individual desk study and several outlets to charge your computer. Thankfully, there are not many people loitering, making noise. Everyone respects the rule of being quiet. Also, you will have access to beautiful views out the windows.
Knox College Library
This is an excellent option as well. It is located central to campus and is great if you have classes around Convocation Hall or King's College Circle. Knox College is known for its beautiful historic interior, with scenic views of the outside gardens. There is tons of space in the Knox College Library, and it is always a silent and serene setting. The lighting is even better during the sunniest days of the summer. It will become a favourite of yours for sure.
John Graham Library
Central to campus, this is a terrific place for quiet study at the University of Toronto because its noise levels are generally low. There are several cubicles for individual study. Each of them is equipped with power outlets, which is a necessity for many students. There are wooden tables that enhance the rustic experience. Like Knox College, the windows provide a view of the exterior landscape, which is beautiful all seasons of the year. The John Graham Library is one of the least distracting environments to study in because people do not walk around or talk loudly. It's one of the coziest libraries during winter because the heating keeps you nice and toasty. However, don't get too cozy in the comfortable chairs because you might fall asleep!
8th Floor of Robarts Library
This is generally quieter and less congested than other floors. This is probably because most people do not bother climbing additional stairs and settle for the floors closest to the ground level. During exam season, make sure you arrive before the afternoon because a tablespace can be difficult to find. While it may not be one of the most comfortable areas, you'll have space to study and look out of the window. Some people complain that the lighting can be too bright and might give you a headache after a while. Therefore, try to study close to a window so you can use natural light. Also, Robarts is home to private study rooms, which operate on a first-come-first-serve basis.
Throughout Robarts Library, people end up chatting too loudly and not even realize it, so visit the eleventh floor if you want your own space. Many students complain about Robarts being too cold in the winter and too warm in the summer, so if you are affected by such temperature issues, be prepared. An important thing to remember about Robarts is the extended hours of operation. As long as you bring your T-Card, you can study overnight at Robarts.
Bora Laskin Law Library
This is a wonderful place for individual study. It has large windows, ideal for letting the natural light flood in and illuminate your pages. This library is also one of the newer buildings on campus, established within the past five years, so it offers better air quality and temperature control than the older libraries on campus. Grab a coffee at the café and find a comfortable seat by one of the windows. It's a very quiet library with a lot of space.
Kelly Library
Do not judge this library by how unappealing it appears on the exterior. The Kelly Library is a decent place for quiet, individual study or work. Additionally, there are large tables to lay out your work. Since it is located on the east side of campus, closer to Queen's Park, it is generally overlooked by students. This means you are more likely to find a quiet spot. If you do not care about aesthetics and want a good place to focus, then Kelly Library is a great option.
Gerstein Library
This is a very popular place to study, as it has several areas with varying levels of activity. If you don't mind background noise, you can walk up the stairs in the main entrance and at your left, you'll find a room with a high ceiling. However, if you continue walking straight past the main desk, you'll find study zones with computers near the staircases. This is much quieter since they're strict about it. Here, you will have a decent view of Queen's Park and a lot of natural light during the day. Gerstein is central to King's College Circle and is good for its proximity to other needs such as food or caffeine. If you want an even quieter experience, visit the basement of Gerstein for an individual study room.
Milt Harris Library at Rotman
This is another quiet place. It is located on the main street of campus, close to Robarts Library. There are tons of cubicle spaces and power outlets to charge your devices. Also, it is a comfortable spot to study. It's easy to access, well lit and ventilated. You will love this library!
Have fun exploring on-campus options for quiet study at the University of Toronto! Looking for a library to get together with your group? Then check out Libraries For Group Projects On St. George Campus.