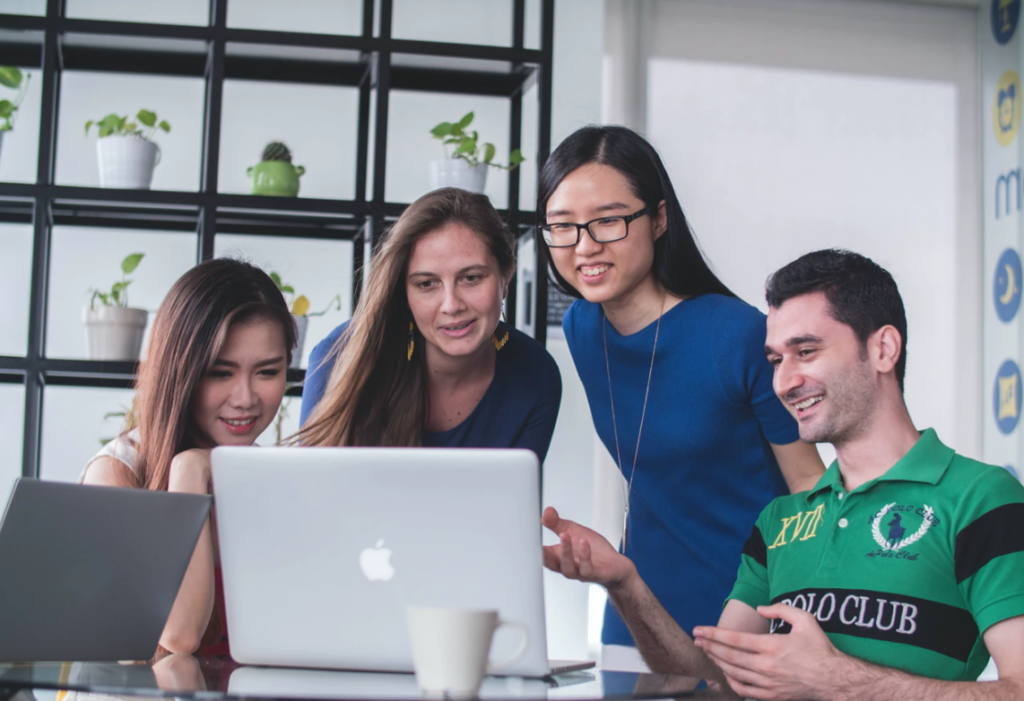 The University of Toronto has several libraries dedicated to their own individual respective cores of research and databases. No matter what type of library, students prioritize a place that is designated for group work, study, or discussion. This is especially valid in many undergraduate courses that require group collaboration. Some students mention that they find difficulty in locating a spot with a desk and chair, especially during peak hours of the afternoon in heavily congested libraries. Busy libraries on the St. George campus can be problematic when students need a spot to get work done. Finding libraries for group projects can be difficult, especially if you require a desk for laptops and writing.
This guide recommends lesser-known locations around campus. Primarily within library settings. So you can visit and schedule a time slot to complete your next group project. However, you may need to book rooms more than once to finish a project, so keep that in mind. Here are a few libraries for group projects:
The Centre for Teaching Support and Innovation at Robarts Library, 4th floor
This interesting wing of the Robarts Library is on the fourth floor. It's home to several long desks and chairs, which is ideal for group work and collaboration. Please note that it may not be entirely quiet in there so if this will distract you, then you should tread carefully. This floor does not have any individual group study rooms and is more of an open atmosphere.
Robarts Library Ground Floor, 5th Floor, or Floors 9 to 13
Robarts is one of the busiest libraries on campus, but they offer study rooms. The fifth floor has four rooms, which can hold up to eight people each. Every floor (floors 9 to 13) have four rooms each, which can hold up to five people. Ground floor rooms have TV monitors (and HDMI cables, if you ask at the desk). Consider this when you are scheduling a session. Schedule these in advance. However, there are also other study rooms which are simply first come first serve!
The Eberhard Zeidler Library at the John H. Daniels Faculty of Architecture, Landscape and Design
This wonderful library has a lot of common area study space, but only one group study room. This can be booked for up to two hours a day by current students of the Daniels faculty. In general, this is a good location if you are looking to do group reflection without it being too loud.
The Gerstein Science Information Centre
From experience, this was a central meeting hub for working on our group projects. There are rooms available for booking. Many of which have whiteboards or chalkboards. Some are in the basement, but the rest are on the main and second floors. The basement is the quietest. There is one special room equipped with practice presentation technology, so ask and you might receive. Overall, the library has a lot of desk, chair, and charging outlet areas for group study in the common areas. So search around if you are stuck.
The Music Library
This location only has one room available for booking, but it is worth a shot!
The OISE Library
Located on Bloor Street, only the four rooms on the Concourse Level are available to members of the University of Toronto. All rooms have power outlets for charging. Also, you can book in advance. Keep in mind that the OISE Library has a good common area for group study featuring couches and chairs. This is a good location if you typically hang out around north campus.
The St. Michael's College Library
Located east of Queen's Park, there are five rooms available. However, only one can be booked in advance: the Presentation Practice Room (PPR). All other rooms are available on a first-come-first-serve basis. Each room on the second floor is complete with chairs, tables, outlets, and chalkboards. Wi-fi is easy to access. Please note that the rooms are not soundproofed. So keep your discussions at a reasonable volume to avoid angry glares.
The E J Pratt Library at Victoria
This library is quiet, comfortable, and has a lot of group study rooms available on a first-come-first-serve basis. Only one, however, is available to book in advance. You must have five students in your group for these rooms. This library offers good seating and many outlets.
The Department of Art Library
There are a few good spaces for group study here, but these are common areas. So, you will have to keep quiet. Additionally, the lighting is nice and the wi-fi connection is solid.
Hart House Library
This is a cute historic library that has a few seats. It's good for group discussions in an open setting.
The Inforum at the Faculty of Information
This is one of my favourite places that not many students visit. It is on the fourth and fifth floors of Robarts Library and offers comfortable booth-style seating with outlets for charging, making it a perfect environment for group work. This is a good mix of quiet and low volume, and if you are lucky, you'll find a spot near the windows.
Innis College Library
Right across the street from Robarts, this location is small by comparison but has tables and chairs for large groups. Due to the size of this library, you will have to keep your noise levels low.
The Law Library, Bora Laskin
This beautiful facility offers good space for group study.
Mathematical Sciences Library
Located inside of the Bahen Centre for Information Technology, this library is always silent. It is a great place for individual study, but there are spots for group work as well. If you are searching for a place, try to find a spot here. However, it is not always recommended due to the library's size.
The New College Library
This is central on campus, not too far north or east. Usually, there are desk spaces available for group study and the noise level is generally low.
The University College Library
With a fair amount of desk and chair space, you have a good chance of finding a study spot if you arrive before peak hours. Especially during midterm or finals season.
The Trinity College Library, John W. Graham Library
Not many students venture here because they assume it is off-limits. However, you can use the general space of the library as long as you're a student at the university. This location is central to campus and easily accessible. But wait. There's more! Important information to consider when hosting a group study is the hours of operation and the type of work you're doing. If your work requires heavy research with a computer, aim for a location with desktop computers (i.e. Robarts Library) or a location with lots of charging outlets.
Tip: Bring a spare portable battery since it can be unpredictable where you'll end up. Finding libraries for group projects can be a tricky business!
If you successfully book a location, great job! Make sure you arrive on time because a late arrival can be booted out by the next people who want to use the room. If someone is already in the room you booked, politely ask them to leave. However, if they refuse, it's best to bring your proof of booking to the front desk and they will help you.
Use the libraries for group projects! Check out Study and Research at The University of Toronto next.