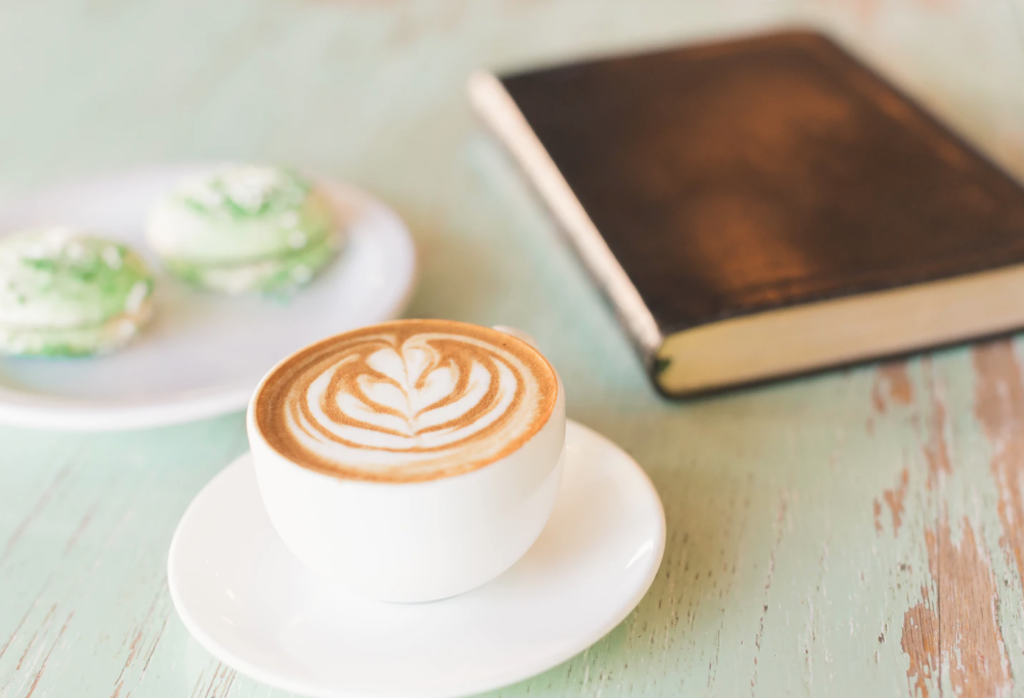 Coffee and treats at the University of Toronto are what fuels most students. It's good to know that there are places for coffee in just about every building on the St. George campus. The University of Toronto even has its own local brand of coffee called Blue Dragon, which you should definitely try the next time you need a good roast. Here are the best places to get fresh coffee and treats at the University of Toronto, so you can get through those long study sessions!
Diabolo's Coffee Bar
Everyone mentions that their espressos are delicious and that the coffee is always fresh. There are sandwiches and treats available too. If you're tired of Tim Hortons and other big-name coffee franchises, visit this gem.
Café Reznikoff
With a big window facing St. George Street, this place is known for its neat, bustling café atmosphere. It is a place of easy tunes, radiant lighting, and good tea and coffee. The prices are all right too, and there's a variety of treats. Although no one will bother you, it is generally a busy place.
The Green Beet Café
While some students admit that their prices could be better, the Green Beet offers healthier options when it comes to pastries. They serve everything from coffee to wraps, making it a great place to grab lunch. The atmosphere is similar to a hip caféteria and they serve delicious cookies.
The Hard Hat Café
Thank you to the engineering students who make this place possible. Not only is it a decent place to pick up coffee, but you'll find hot table foods and other cravings at decent prices. Try their pizza!
The Exchange at Rotman Commerce
They have a great menu and serve everything from fresh coffee to deli sandwiches and delicious chicken at a reasonable price considering their portion sizes. The line-up can get busy sometimes, so be prepared to wait. However, it's a nice spot to study before class with a great view of the surrounding buildings and campus life.
Second Cup
Available at several locations on campus. While this is a mainstream coffee chain, Second Cup makes delicious hot chocolates and coffees, and usually has pastries if you need that emergency sugar intake. Overall, prices are what you'd expect.
Tim Hortons and Starbucks
They have a breakfast and lunch menu if you need to grab a bite on-the-go. It's a typical fast-food coffee place with multiple on-campus locations. You can find Starbucks throughout campus as well, and while their beverages and food menu are pricey, the coffee is a strong brew.
The Innis Café
With a decent dining area, you'll find coffee, breakfast, and lunch options with fresh pastries baked at the site. You can sit indoors or venture into the green space right outside.
Café AC
This cool place offers the University of Toronto's signature roast: Blue Dragon. Specialty teas and smoothies are also a big hit, alongside freshly baked pastries. The prices are reasonable, and the atmosphere is both friendly and welcoming.
Goodmans LLP Café
For a gourmet menu of sandwiches, crepes, and Blue Dragon blend coffee, you'll have a variety of options to choose from, including the basic grab and go variety. 
The Music Café
Located at the Faculty of Music, it is a peaceful place to reflect and enjoy a hot cup of coffee, a scone, muffin, or delicious snack.
Café 059
Located at the Architecture Faculty, you'll find a really good price for a dose of caffeinated beverages and snacks. Have a seat in one of the many common areas throughout the building and work on your next project or essay in a comfortable, clean building.
Instant Roast
Go to the grocery store or pharmacy on Bloor Street and buy instant roast coffee. It will save you a lot of money in the long run.
Caffiends
The title of this coffee shop is clever, and they sell coffee for a dollar. That's right, a dollar! It's run entirely by students and is an excellent initiative. There is a selection of treats and some vegan options if that floats your boat.
Ned's Café
The food is delicious and fresh, the coffee is excellent, and you'll find a hot meal instead of the typical grab and go stuff found everywhere else. The prices are reasonable and the portions are generous, so visit this place next time you're in the area.
The Buttery
They have a unique atmosphere that allows students to relax, eat, meet up, and study all day. There are many comfortable spots to sit and plug in your computer for a good study session alongside generous portions of food for a good price. There are a wide variety of coffee options to choose from, so visit this awesome place for your next coffee break.
The Gallery Grill at Hart House
This place offers so many delicious things that it's hard to ignore the aroma. Their coffee, tea, and hot chocolate are excellent, but people visit for pastries and hot food.
Have fun exploring coffee options and treats at the University of Toronto!