One of the greatest ways to cultivate a healthier life is to set and strive towards your fitness goals. The University of Toronto has something for everyone. No matter how advanced or new you are to the process of building good habits. This guide will help you find the perfect University of Toronto gym at St. George campus.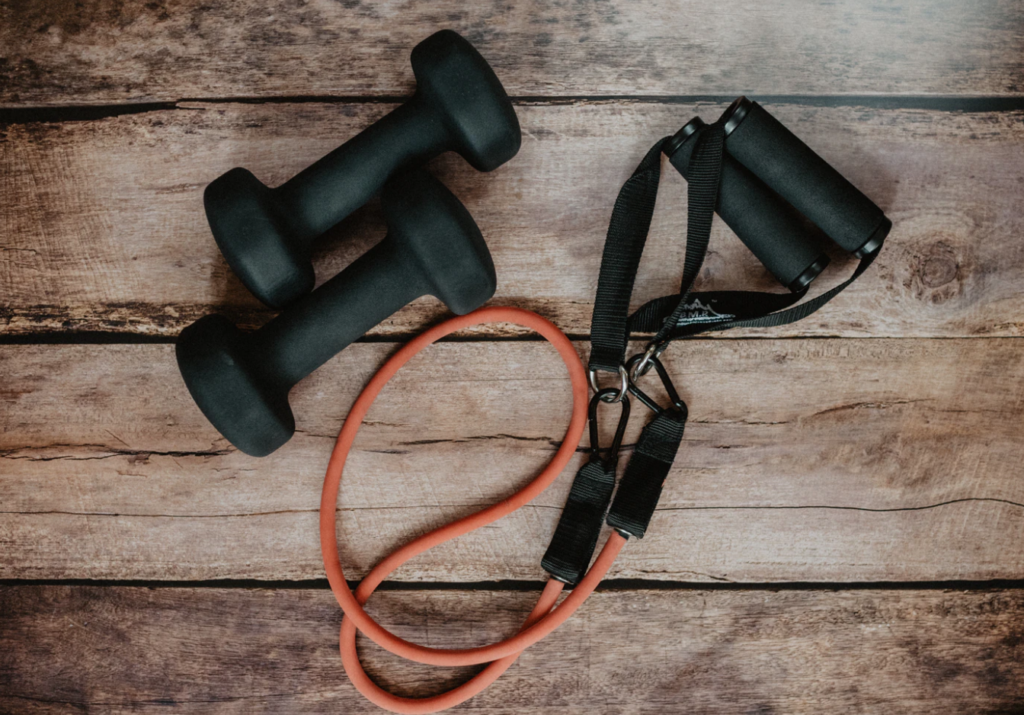 Hart House Fitness Centre
This is one of the most popular gyms on campus. Located in the basement of Hart House, there is always a mixture of drop-in and registration-based classes available. Also, there's a spacious gym with equipment. Lift free weights, sprint on the indoor track, or play squash on the courts. Hart House has a volleyball court, yoga studio, basketball court, and swimming pool. However, the weight room can be busy during peak hours since this area is smaller. If you are looking for a personal training experience, the trainers are very patient and friendly.
A Few Drawbacks
During summer months, the weight room and subsequent areas can get very hot. The machines are dated. So, if this bugs you, then try a different area. The locker rooms and showers are generally clean, but the swimming pool is older.
On The Positive Side
Hart House Fitness Centre has a mixture of age groups and fitness levels. It's also a good facility for students who are beginning their fitness journey. The atmosphere is quieter than the Goldring Centre and there is always something going on: group fitness, yoga, dancing, and martial arts training. Moreover, it's an inclusive environment that will make you feel comfortable.
Hart House gym is open all year long with flexible hours. It usually closes an hour before midnight and reopens at 7 AM so you can sneak in a workout before your 9 AM class. For new students, check out Hart House before you visit other gyms. If you're interested in a drop-in session, do that first. See if you like it! They offer unique classes such as archery, jiu-jitsu, functional fitness, and various styles of dance lessons. Visit Hart House for information on registration. As a student, you're already paying for your membership as part of your tuition. So get into motion and use this resource!
Goldring Centre for High Performance Sport
With a beautiful façade designed by Patkau Architects, it's truly a wonderful place. This gym offers newer equipment in comparison to the beloved Hart House. However, it can become very busy with students and the athletics teams. Students often complain that this gym is not open all the time, so check schedules beforehand.
The staff is friendly and knowledgeable. There is a decent-sized free weight section. Admittedly, the arrangement of each area is awkward (visit and have a look for yourself). However, it feels as though there is not enough equipment, specifically the aerobics and cable weight machines. There's a solid amount of squat racks, plates, and adjustable benches, as long as these are not on reserve for group sessions.
In general, this is an excellent gym for free weights. There are over fifteen squat racks, and rows of dumbbells and kettlebells. There are not many cardio or weight lifting machines, so if you're looking for cardio equipment, maybe this gym can be for your free weight training.
Amenities include a basketball court, volleyball court, and spaces for classes. There are individual and group training options available. Also, if you want to prioritize lifting (which you should because it will change your life), this is an excellent place to go. For more information, be sure to visit the University of Toronto's Sport and Rec website.
Athletic Centre on Harbord Street
This is a large space with a lot to offer: three swimming pools, strength and conditioning centre, tennis and squash courts, cardio equipment, and steam rooms. In addition, this gym has decent hours on weekends and similar weekday hours to that of Hart House. There is an indoor track and three gymnasiums. You'll find rowing machines, stationary bikes, leg and chest press machines, and the classic Smith machine here. Also, you can attempt pull-ups and use their plyometric equipment.
However, this gym is like any other gym. It's crowded during evening rush hour, but is steadily busy until late on weekdays. Either way, you will never be waiting too long for equipment or a machine. If you are a woman looking for a women's only scheduled time slot for cardio or weight sections, this place offers that option as well.
Students of all levels of fitness use this gym. Note that the equipment and weights are looking used, but it's still a great and clean gym. It's located central to campus, down the street from Robarts Library. Check out this gym and experience something new to your fitness regime like water polo, pilates, gymnastics and badminton. Visit their website for more information.
University of Toronto Graduate Student Union (UTGSU) Gym
Intramurals are hosted here. Students can sign up individually or as a team. If you are a graduate looking to participate in badminton, basketball, or volleyball, visit their website for a schedule of their drop-in sessions. Stay tuned for updates regarding the next official sign-up.
Check out these gyms from the top of the list, downward. If you love being independent and crushing free weights, then check out the Goldring or Athletic Centre. If you love cardio and group fitness, visit Hart House. Each University of Toronto gym has something for everyone. Keep in mind that each University of Toronto gym has a different atmosphere. You may like using them all at some point!