University is full of intelligent people who are passionate about what they learn and what they teach to others. These people are professors. Instead of going to teachers college, professors study for a Ph.D. in their field, making them experts who qualify to teach university students. However, professors spend a lot of time researching their subject and teaching on the side. Sometimes you are not lucky with your professors. Some are monotone or just plain boring. Then you might have professors who are passionate, which makes them some of the best professors at York University.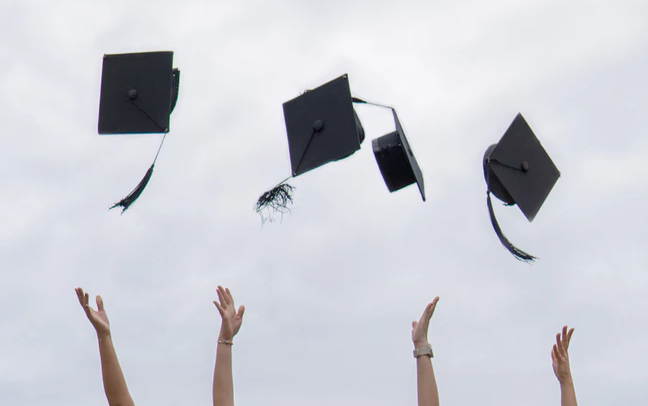 Here is a list of the best professors at York University (from personal experience):
Todd R. Stubbs
I had Todd Stubbs in my first year of university as my history of capitalism professor and he's the best professor I had in my first year. Todd is intelligent and passionate about history. You can ask him any question and he'll answer it articulately and concisely. Also, he cares about his students. He'll sit down with students during his office hours to answer questions or review an assignment. For example, I remember attending Todd's office hours many times since most students do not use them. Furthermore, I was so excited to be in his class in my third year that I used his office hours almost every week. So, I developed a new interest in history as it relates to business administration. Thanks to the wonderful teachings of Todd Stubbs.
Bridget Cauthery
Picking an elective to fulfill your graduation requirements is tricky. However, I stuck with my passions and chose dance courses. Bridget Cauthery taught my first year dance course: Dance, Film, and Culture. Even though I was disappointed that I would not be the one dancing, it was an amazing course that helped me think critically about dance and the power it has in film and influencing culture. Bridget Cauthery is passionate about dance and is willing to meet with students to address questions or concerns. Overall, Bridget Cauthery gave me a new appreciation for dance films.
Susan Gallagher
I encountered Susan Gallagher during my second year of university. I took her social work course on addictions. It's an interesting course and different from the subjects I usually take. (I am a business student.) However, this course is about understanding addictions and the many factors involved. It's relatable as students also have addictions to phones, social media, coffee, etc. Moreover, Susan Gallagher is quick to respond to emails and provide students with resources and help for their essays. She is considerate and sits down with students to break down the grading of assignments. I finished her course with an A+. Thanks to Susan Gallagher, I have deepened my understanding of addictions.
Gordana Colby
I never took an economics course until my very first year of university when I needed to take microeconomics and macroeconomics. I had Gordana Colby for my macroeconomics class and she's amazing. Gordana is passionate about economics and makes the content relatable. She encourages students to participate in class and praises them for answering questions, even if it's the wrong answer. Her exams are fair and if you study the content, you will do well. Also, she is quick to reply to emails and has open office hours to answer questions about the material. I finished the course successfully thanks to Gordana Colby.
Hila Koren Cohen
I had Hila Cohen for my second year Operations Management course. I never took a course close to Operations Management and found it challenging. Luckily, Hila is a caring professor. I met with her during office hours. She worked with me, redoing problems with me until I understood the concept. She's also a passionate teacher. I looked forward to her class each week. Lastly, she gives students worksheets and practice exams to test knowledge, which is a great studying tool! Now, I continue to work with her as a teaching assistant for Operations Management and Statistics.
In Conclusion
Professors at York are an essential part of your university career and education, so build good relationships with your professors. Attend their office hours and participate in class. Professors are an excellent resource for your career after your undergrad, as they can write you a reference letter for postgrad or introduce you to their contacts when you're looking for a job. In the end, the professors at York University are here to help you learn.
Check out Academic Support at York University next!