The student experience is greatly enhanced by the work and enthusiasm of the University of Toronto's mentorship programs. The benefits are multifold! Mentors and mentees share an equal level of respect and understanding. Additionally, each individual develops their skills and learns new lessons. This guide aims to provide useful resources, information, and tips for becoming a mentor at the University of Toronto. Please note that there are different types of mentorship available, such as undergraduate programs, and opportunities for alumni to mentor as well.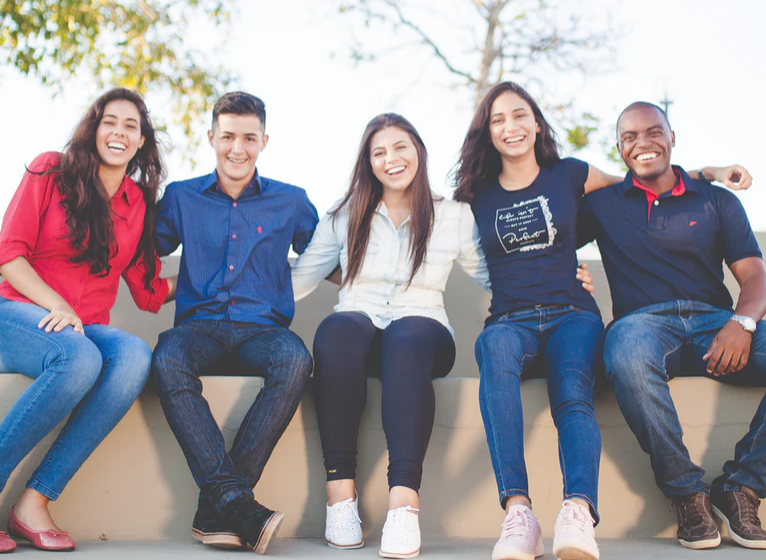 Should You Become a Mentor?
The University of Toronto facilitates peer mentorship. Therefore, before becoming a mentor, evaluate if this is the role you want. It provides resources for students, faculty, and staff who want to become part of this process. This may include participating as a mentor but also developing or running mentorship programs as a student.
According to the University of Toronto, there are four main phases of mentorship:
1. Preparation
Preparation involves assessing your personal motivation, and understanding why it is important to build a rapport with your mentee. The relationship is that of continual building and effective support.
2. Negotiation
The negotiation phase establishes goals and boundaries, whereby a learning agreement is enacted. The online template can be used to clarify the components of this step.
3. Enabling growth
The growth phase indicates a time to connect with your mentee a lot by challenging their assumptions and providing constructive feedback. This steers them towards realistic growth.
4. Coming to closure
Coming to closure involves reflection and celebration of what they learn, both by the mentor and the mentee.
All of this is designed in a comprehensive manner to help mentors answer their mentee's questions. To guide them towards solutions. Mentors may consult or elaborate on this information many times throughout their experience.
Perhaps you will discover a new step of the process!
Mentorship Rewards
As a mentor, you have opportunities to identify and build your strengths through the foundations of assisting others. This is one of the most rewarding parts of the experience. To be able to advise peers throughout their university experience and guide them, while also learning more about your own capabilities.
Training
The University of Toronto places great emphasis on proper training for peer mentors. There are also opportunities to work on your role as a mentor facilitator! This involves being a leader of a mentorship training session.
Mentorship training at the University of Toronto crosses all faculties and programs. For specific information regarding your division of study, please consult your specific faculty mentorship program coordinator. Anyone who wishes to become a peer mentor is welcome to join the training. Each session is an hour and a half. More importantly, it must be completed in the proper order:
Mentorship 101
Creating an Inclusive Environment
Mentoring Conversations
You will receive Co-Curricular Accreditation after completing this process. However, this does not count towards the Mentor Leadership Certificate. Lastly, many peer mentorship programs require training to validate the peer mentor role, which is on the Co-Curricular Accreditation as well.
Mentor Leadership Certification
Furthermore, there is a professional method of mentorship where you can receive the Mentor Leadership Certification. This optional program is for St. George students only. In addition, it is for students who are interested in student-to-student or peer mentorship development and leadership skills. This certification requires a few steps:
Attend one workshop or event related to competencies;
One mentoring circle where you'll meet with other mentors; and
Book a meeting with the coordinators at the end of this process to discuss your future with the program.
In the end, it's worth it to pursue this route because you receive accreditation. Also, you learn a great amount of applicable knowledge when it comes to managing people, which may open the door to future opportunities.
Peer Mentor Facilitators
Similarly, a Peer Mentor Facilitator is another option if you wish to gain experience in presentation and teaching skills. Here, you volunteer your time to schedule, plan, and help facilitate a Mentor Café each month. Also, you work alongside staff members on the Mentorship Foundations Training Workshops.
A Constant Learning Process
Mentorship is a continual learning process for mentees and mentors. Become a mentor as soon or as late into your university experience as you like. To an extent, everyone has the potential to become a good mentor. However, it takes a special person to successfully engage others and put effort into mentoring mentors and mentoring mentees. Reflection is required to identify your own individual experience that you wish to share and then communicate that to others.
Additionally, relatability is one factor. However, reliability is more important. While you and your mentee(s) are equals, your mentee will still look to you for guidance. If you don't know the answer to everything, guide them to options. Advise them based on the facts and your experience.
Mentor-Mentee Friendship
Mentorship often involves group activities and new connections. Overall, this is an excellent opportunity for mentors and mentees as they cultivate respect and collaborative learning. Similarly, you may make friends through the mentoring experience, whether it be a mentor-to-peer or mentor-to-mentor friendship. Basically, these are great opportunities to connect and grow your networks or just enjoy social time.
In Conclusion…
The University of Toronto is always looking for students who are interested in excelling and supporting these mentorship programs. You will be giving back to your student community and learning a lot of skills. Moreover, if you wish to work on your self-esteem when it comes to socializing, then mentoring may be a great route.
Visit the University of Toronto Career Learning Network to check your Co-Curricular Record. Or register and connect to more mentorship related opportunities at the St. George Campus. The UToronto Student Life site is a great resource as well, so be sure to visit them!