You may already know about the benefits of becoming a peer mentor or mentorship leader at the University of Toronto. Mentorship can help give back to your University of Toronto community and build skills in communication, leadership, and facilitation of events. Becoming a mentor is a wonderful responsibility. Self-evaluating and reflecting is a critical part of the mentorship process, even early on. However, many students have questions regarding the involvement of a mentee.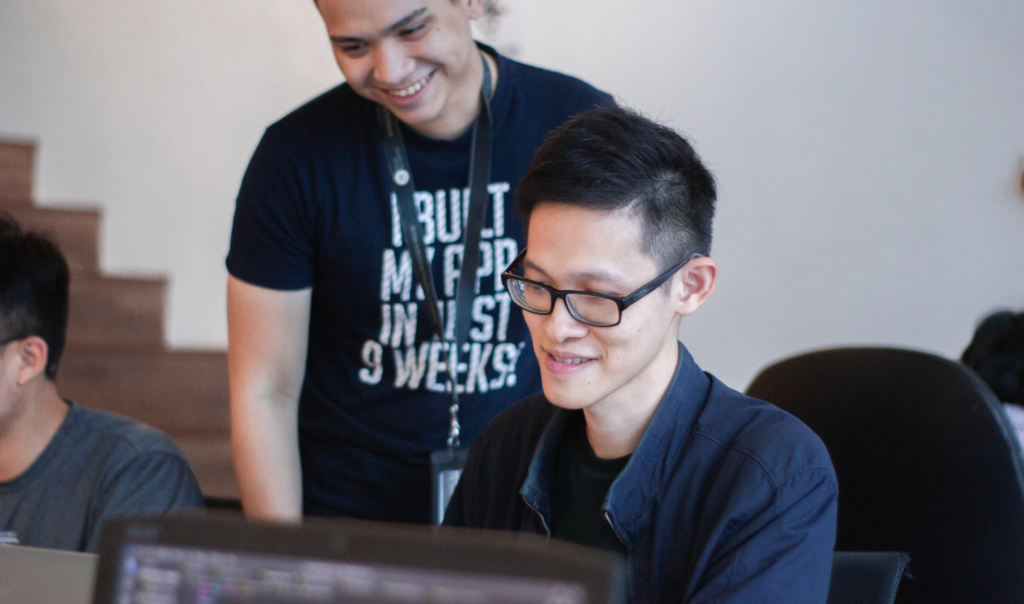 What is a Mentee?
Mentees are advised or trained by a mentor(s). For example, upper-year students will become peer mentors to newer students. These newer students are their mentees. At the University of Toronto, mentees and mentors share a mutual respect. It operates on diplomacy and good advising. Everyone is treated with respect and dignity, no matter what level of knowledge, year of study, degree (in progress), and academic success.
Mentees and mentors are both on a journey, one that involves communication and bonding with the other. Everyone receives something from participating and learning.
Here are a few reasons to consider becoming a mentee at the University of Toronto:
About The Mentorship Program
The first and most important aspect of the program that captures attention is the promise of co-curricular accreditation. Yes, that is correct. It's not only the mentors who receive recognition for their contributions. The mentees do as well!
Isn't that excellent?
While most peer-to-peer mentorship opportunities are unpaid positions for both the mentor and mentee alike, this does not mean you should overlook it! Co-curricular accreditation means that students at the University of Toronto can receive official recognition on their Co-Curricular Record (CCR), which is a document that recognizes your involvement as a significant part of your experience at the university. This will enhance your overall profile. Whether it comes to academic, career, or volunteer experience, you should build your Co-Curricular Record during your undergraduate and graduate experience.
Sometimes I provide my CCR to recruiters as a form of supplemental information because it enhances my overall profile. Also, it plays a role in helping me stand out. In other words, the role of mentee or mentor on your CCR looks good. It may boost the appeal of a strong résume or curriculum vitae.
Academic Success
The University of Toronto is busy and heavily populated. Additionally, there is an overwhelming amount of information, events, navigation, and clubs involved. On top of the classes and busy schedule, it can become highly stressful. Therefore, some students require an outlet to help them adjust to their new life on campus. It does not matter what year of study you're in but, typically, first and second-year undergraduate students become mentees.
For example, if you are a new student who is seeking guidance (usually from an upper-year student) throughout your university experience, then becoming a mentee opens a door to new connections, events, and tips and tricks. Mentors are dedicated to providing mentees with the best possible answers. However, if they don't have an answer, they lead their mentee in the right direction.
How Can You Become a Mentee?
Anyone can become a mentee. As long as they are interested in learning from their peers through organized events and meetings. Mentees are required to meet their mentors and discuss their thoughts and questions. Becoming a mentee helps you build friendships, peer-to-peer networking, and social skills (if that's your goal). Some say that becoming a mentee is a lot easier than being a mentor.
For example, if a student mentee is looking for technical help or where to get help if their TA is not available, a mentor can advise them and redirect them to resources. Similarly, a mentor can assist them directly as best they can. Sometimes, students are seeking ways to participate in social events. Therefore, a mentor may introduce their mentee to things of interest such as internal faculty events.
Boost Your Confidence
Becoming a mentee at the University of Toronto builds confidence. Not only will the CCR recognition present your involvement and skills to future graduate schools and employers, but you will be able to network with peers and professionals. For example, if you are involved in the mentorship program at the Faculty of Architecture, you may become more connected to professionals who you could network with to find an internship or job. 
Furthermore, mentors have a great deal of experience to offer. They will be enthusiastic to share these experiences with you to help you make future decisions. Mentors are encouraging and inspiring, so it is great to have a supportive person around. They can relate to you and may have taken a similar path, so that level of understanding will be of great value as well. Lastly, mentors may have useful secrets to share. This includes information you never knew about before such as student life hacks.
In The End…
In conclusion, be mindful of your own goals and why you want to speak with a mentor. Mentors can greatly benefit you as you transition into the University of Toronto community, while career mentors can assist you beyond the walls of education. There are different types of mentors on campus. So, be sure to visit the mentorship database for all of the programs at the University of Toronto St. George Campus. You can also log in to the CLNx platform with your student I.D.
Best of luck as you navigate your mentorship journeys! Want more? Check out Resume Hacks: Sessions That Will Strengthen Your Profile next.